Friuli, Italy & Slovenia Tour Overview
This tour perfectly fits our remit of searching out the road less travelled and takes pride and place as our first Ride and Seek Plus initiative in collaboration with Tourissimo.  The bike is the central component of this tour but we also incorporate hiking and whitewater rafting to keep you on your toes! Split into two halves we start by exploring the beguiling region of Friuli Venezia Giulia in northern Italy, before crossing into the amazing country of Slovenia for the second half of the tour.
Rolling vineyards, lush, green forests and snow-capped mountains form the backdrop for much of our riding along smooth, uncrowded roads and bike paths. The views are just as spectacular when we are off the bikes enjoying a variety of multi-sport activities, including river rafting, hiking, and much more.
Crossing the border from Friuli to Slovenia you'll notice both the continuity and the diversity of this area that has been occupied by various European powers over the years. There's a lot of history involved in this cycling and multi-sport tour, with a focus on the years during and between the two World Wars. Our visit to the WWI Museum in Caporetto-Kobarid is the best way to get to know the history and the geography of these two regions.
Both Friuli and Slovenia are big wine producers, especially of white wines, and it's interesting to taste the same grape varietal cultivated in different soils and climates. Friuli's wine regions of Collio and Colli Orientali del Friuli will be the backdrop of our cycling ride towards Slovenia, and in Slovenia, we pass through the wine areas of Goriska Brda, Kras and Vipavska Dolina. You could witness the beginning of the grape harvest and the start of the wine-making process, with the help of some local wine producers.
Team Members on this Tour
Friuli, Italy & Slovenia Tour Highlights
>  Amazing mixture of Italian and Austrian/Slavic cultures.
> Cycle through the lush vineyards of Friuli's Collio wine region.
> Pristine nature with stunning rivers and the Alps as a spectacular backdrop.
> Feel the history of World War I in a truly tangible sense.
> Embrace the stunning beauty of Bled Castle on Lake Bled.
> Ride through scenery that inspired Hemingway, Freud and Joyce.
> Be a pioneer as one of  the few cyclists to have explored the beautiful region of Friuli.
> Cycling to suit all levels with extra loops available everyday for those wanting extra riding.
> Visit the UNESCO Heritage sites of Ljubljana and Cividale del Friuli.
> Explore the enchanted Radovna Valley and Vintgar Gorge in Slovenia.
Friuli, Italy & Slovenia Tour Dates & Prices 2018
| Tour | Start Date | End Date | Days | Cost (Euros) |
| --- | --- | --- | --- | --- |
| Friuli and Slovenia | 17th June | 23rd June | 8 ( 7 nights) | €3,750 |
Supplements
> Single supplement – Our prices are based on twin/double occupancy. If you wish to have your own room then a supplement per night is applicable.
> Wine kitty – On this tour we run a wine kitty system. This is very much an optional arrangement that ensures non-drinkers can be accommodated. The wine kitty is owned by the group and anything left over is divided up although this rarely happens!
> Deposits – To reserve a place on a stage of this tour you need to pay a deposit of €1000 (or your local currency equivalent). We also accept payment in GB£ and AU$.  The final invoice will include any applicable single supplements or bike hire costs. Normally. unless otherwise requested, we collect the wine kitty monies on the tour itself.
Contact us
with your specific requirements and any questions you may have.
Friuli, Italy & Slovenia Tour Food & Wine
The cuisine of Friuli reflects the varied cultures that surround this region and the focus is on simple, homemade products. Pasta, an Italian staple, is eaten in many different forms: lasagne are topped with poppy seeds and gnocchi can be mixed with goulash or smoked ricotta. Polenta is served with meat, game or cheese. A wide variety of soups (an influence from Central Europe) are consumed with different types of dumplings. Friuli is known for its Prosciutto di San Daniele DOP, a cured ham with a sweet, aromatic flavor that is served with bread, melon or figs, and is paired with local white wine.
Speaking of wine, the Collio region is a land of big white wines like Pinot, Tocai Friulano, Sauvignon and Collio Bianco. A smaller production of red wines includes Cabernet, Merlot and Collio Rosso. Wineries in Friuli are set on some of the most beautiful hills you will ever come across. Many in Italy would argue that the best white wines come from this region. One of the most iconic wine producers of all of Friuli is unarguably Livio Felluga. The history of his wines is deeply rooted in the land and people of Friuli. Back when quality wine "wasn't a thing", he set out to re-invent winemaking.
Just as in Friuli, Slovenia's cuisine is influenced by the countries that surround it: sausage, Weiner Schnitzel and strudel from Austria, pasta, gnocchi, pizza and risotto from Italy, and goulash from Hungary. The focus is on home cooked food that is simple and hearty.
The vineyards of the Italian Collio continue into the Slovene Brda, where the rolling hills create several different microclimates. Unlike many of the major wine regions of Europe, Slovenia's winemaking history predates the Romans, and can be traced back to the early Celtic and Illyrian tribes who began cultivating vines for wine production sometime between the 5th and 4th centuries BC. Under Communist rule wine-making traditions were lost, but recently a generation of post-Soviet era vintners are rediscovering them, and since Slovenia's 2004 entrance into the European Union, their wines are being more widely distributed. Some popular varietals are Refosk (Refosco), Sauvignon Blanc, Ribolla Gialla, Pinot Gris, Malvasia and an indigenous grape called Pinel.
Provence Bike Tour Accommodation
Below are the hotels which we stay at during the tour. We have carefully selected these places based on their 'personality' and the hospitality of our hosts.
Nestled in les Alpilles is the beautiful hotel Mas de l'Oulivié. The hotel is surrounded by olive groves and Mediterranean gardens and has a beautifully landscaped swimming pool. It makes the perfect base to explore this fantastic area from.
Dating from the early 19th century, the Mas des Rosmarins is a charming hotel which looks out over the village of Gordes, the valley and the Luberon mountains. It's restaurant, Le Clarome is renowned as one of the best restaurants in the Luberon.
A beautiful hotel in the heart of Mazan. Le Chateau was built circa 1720, during France's early Regency Period. The most notorious individual to reside here was the Marquis de Sade. It was here, in 1772, that the Marquis organized the very first Theatre Festival in France.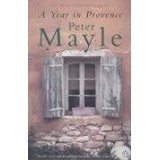 In his acclaimed book Peter Mayle writes about the experience of moving to Provence and setting up home. His anectdotes are humourously told and the easy prose makes for a good read.
Peter Mayle A Year in Provence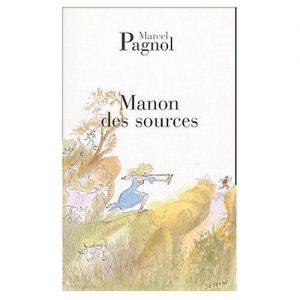 Marcel Pagnol and Provence are synonomous in many ways. This book follows on from the sad story of Jean de Florette and recounts the story of Manon's attempts to avenge the death of her father. The film is also worth a watch but to fully appreciate Pagnol you need to read this book.
Marcel Pagnol Manon des sources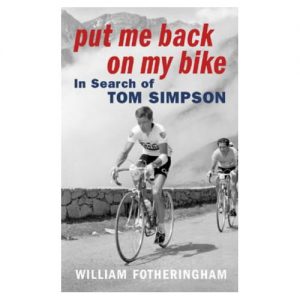 In his inimitable style Fotheringham takes on the subject of Tom Simpson, the British cyclist who tragically died ascending Mt Ventoux. The book treats his controversial and tragic life in an objective, and sensitive manner.
William Fotheringham Put me back on my bike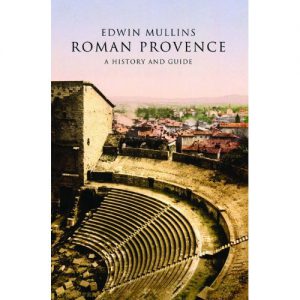 Provence was the first Roman provincia outside the Alps and it is from this that the region derived its name.Mullins provides a broad overview of the Roman occupation and discusses how this has shaped the region we know today.
Edwin Mullins Roman Provence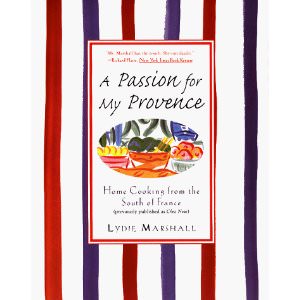 Inviting readers to explore the savoury splendour of her native France, Lydie Marshall combines anecdotes of her time spent in Provence with recipes she has acquired from three generations of French friends and family.
Lydie Marshall A passion for my Provence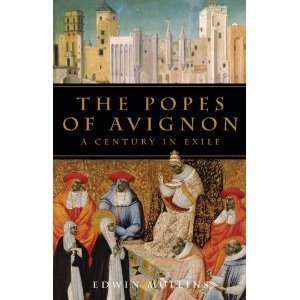 The Avignon Papacy was the period from 1309 to 1376 during which seven Popes resided in Avignon. Mullins provides a well-balanced and sympathetic treatment of Popes often denigrated for their lack of piety.
Edwin Mullins The Popes of Avignon
Friuli, Italy & Slovenia Tour History
Slovenia's identity and its formal and informal divisions with the bordering region of Friuli were shaped in part by the conflicts of both World Wars. During World War I, after the Italian attack on Austria-Hungary in 1915, the Italian front opened, and some of the most important battles (the Battles of the Isonzo) were fought along the Soca River and on the Kras Plateau in the Slovene Littoral. With the collapse of the Austro-Hungarian Monarchy in 1918, the Slovenians initially joined the State of Slovenes, Croats and Serbs (later Kingdom of Yugoslavia). The western part of the Slovenian Lands was annexed to the Kingdom of Italy and became known under the name of Julian March. In April 1941, Yugoslavia was invaded by the Axis Powers. Slovenia was divided between Fascist Italy, Nazi Germany and Horthy's Hungary. Soon, a liberation movement under Communist leadership emerged. Due to political assassinations carried out by the Communist guerrillas as well as the pre-existing radical anti-Communism of the conservative circles of Slovenian society, a civil war between Slovenes broke out in the Italian-occupied southeastern Slovenia (Ljubljana, Lower Carniola and Inner Carniola) between the Liberation Front of the Slovenian People and the Axis-sponsored anti-communist militia. Nevertheless, the Slovenian partisan guerrillas managed to liberate large portions of the Slovene Lands, making an important contribution to the defeat of Nazism.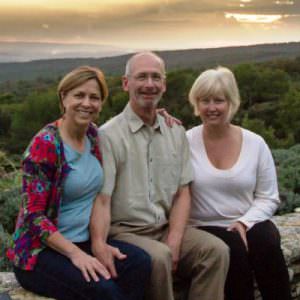 I want to thank the Ride and Seek team for a very intimate and experiential tour. This is my third trip with Ride and Seek and each one exceeds my expectations. I've traveled to Provence on my own, but Ride and Seek presented a Provence that I wouldn't have been able to discover on my own, including personal relationships with locals, hidden gems and a thorough knowledge of the culture and history. In addition, Ride and Seek took care of every detail including, pre-trip planning, superior bike equipment, exceptional hotels, great food and extremely attentive and personable guide. Ride and Seek Provence was another perfect trip for me!
Amy Koenig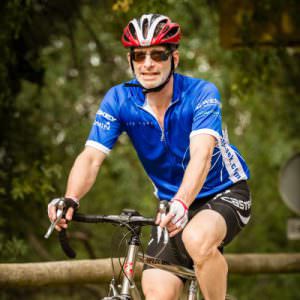 Last year, my wife and I had the great pleasure of riding in Provence with Ride and Seek and seeing a number of "Les plus beaux villages de France." The experience was fantastic from beginning to end. The beauty and history of the region, the food, the wine and the guides (not to mention the cycling!) made this a memorable vacation. The colors of Provence are amazing, from the evening skies of St. Remy to the ochres of Roussillon. The memorable week culminated with our climb of Mt. Ventoux. Our guide James paced us up this iconic ascent on a perfect day with clear blue skies, little wind, and a fantastic view of Provence below us from the top. I think Dylan and James were as pleased as we were that everyone in the group made it to the top. We had such a wonderful experience we will be riding with Ride and Seek again this summer!
Irwin Gross
The Trip
Rolling vineyards, lush, green forests and snow-capped mountains form the backdrop for much of our riding along smooth, uncrowded roads and bike paths.
Book Now
Schedule a Call
Tour at a Glance
The Trip
Friuli, Italy & Slovenia

Length: 8 days / 7 nights
Distance: 224km I 139miles
Elevation: 2100m I 6900ft
Dates: June 17-23aa
Price: €3750
Grading:
.