Provence Bike Tour Overview
We have partnered with the organisation that presents the hallowed title of the 'most beautiful villages of France' ('Les Plus Beaux Villages de France'). Thus far there are 157 villages spread across 21 regions that can lay claim to this prestigious title and with a number of them – for good reason – situated in the enchanting region of Provence.
Notwithstanding that Provence is our own back yard – our operations base is here – we were also drawn to running our inaugural 'most beautiful tour' here because no other region so firmly embodies the essence of the organisation. This prestigious classification is not just based on aesthetics but also embraces a way of life.
We still visit a number of the classic destinations such as St Remy de Provence and the Vaucluse but our itinerary incorporates so much more besides. From Les Baux to Venasque, Les Alpilles to Glanum our tour offers a broader perspective of Provence than the more regular fare.
With a rich Roman heritage we also visit some of the best preserved remnants of this great empire on our journey. Interlacing this are cultural and historical highlights from our more recent past as well as insights into more distant eras. Cycling through landscapes painted by Cezanne and Van Gogh it soon becomes clear why so many of the most distinguished poets and painters chose to make Provence home.
Along the way we will sample some fantastic vintages from the Côtes du Rhône region which complement a cuisine renown both for its flair and freshness. Blessed with an abundance of natural ingredients the Provencal gastronomy provides the final piece of what can only be described as the ultimate bike tour jigsaw.
Our Provence itinerary is one of our Local tours which are designed for the discerning cyclist who wishes to explore a region in depth without too many hotel changes. By their nature these tours provide scope for participants to ride as little or as much as they would like. As such this tour is suitable for non-riders since there are plenty of activities to keep them busy.  It also provides scope for more experienced riders to push themselves on our extra loops which include the 'giant' of Provence – Mont Ventoux. This is optional of course!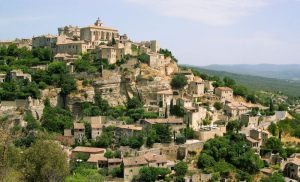 Provence Bike Tour Highlights
>  Explore 8 villages classified as being among the most beautiful in France – 'Les Plus Beaux'
>  Wander the streets of St Remy, birthplace of Nostradamus and visit the site of the sanitarium where Van Gogh painted his final works
>  Be enchanted by the rich Roman heritage of the region from the ruins of Glanum to the 'little brother' of the Pont du Gard – Barbegal
>  Experience the quintessential Provencal experience – the weekly market – and delight in the sensory overload.
>  Sample the sophisticated wines of Côtes du Rhône and delight in a cuisine that has few equals
>  Take up the challenge of one of the most iconic cycle routes of them all – climbing Mont Ventoux. Note that this is an extra loop!
>  Embrace the elements of the good life that Peter Mayle so articulately depicted in his 1989 book 'A Year in Provence'!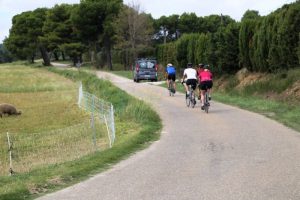 Provence Bike Tour Dates & Prices 2018
| Tour | Start Date | End Date | Days | Cost (Euros) |
| --- | --- | --- | --- | --- |
| Provence – Cycling and Yoga | 27th May | 1st June | 6 (5 nights) | €2,450 |
| Provence – Plus Beaux Villages | 7th June | 14th June | 8 (7 nights) | €3,480 |
If these dates don't quite fit for you get in touch and we will see what we can do. We also run custom tours for groups. If you have a group and wish to travel at certain time, get in touch and we will work with you to make this happen.
Supplements
> Single supplement – Our prices are based on twin/double occupancy. If you wish to have your own room then a supplement per night is applicable.
> Bike hire – On this tour bikes are supplied at no extra charge. The
Our Bikes page
 shows the options we have available.
> Wine kitty – On all of your tours we run a wine kitty system. This is very much an optional arrangement that ensures non-drinkers can be accommodated. The wine kitty is owned by the group and anything left over is divided up although this rarely happens!
> Deposits – To reserve a place on a stage of this tour you need to pay a deposit of €1000 (or your local currency equivalent). We also accept payment in GB£ and AU$.  The final invoice will include any applicable single supplements or bike hire costs. Normally. unless otherwise requested, we collect the wine kitty monies on the tour itself.
Contact us
with your specific requirements and any questions you may have.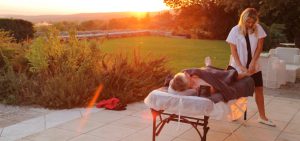 Provence Bike Tour Food & Wine
With a strong Italian and Spanish influence the cuisine of Provence has a distinctive flair that sets it apart from more classic French fare. Blessed with an abundance of natural ingredients that flourish in the region, Provence is unsurpassed for the freshness of its produce and variety of its dishes.  What better encapsulates the flavours of Provençal cuisine than the region's herbs? Containing rosemary, marjoram, basil, savory and thyme, as well as a variety of other aromatic plants, you'll be awakened to their presence not just in the food but also in the air as you cycle along. And what about the tapenades? These go so well spread on fougasse – a flat bread with herbs, fig, olive and walnut. We like the original made of capers, black olives and anchovies but why not try the myriad of other options and discover your own favourite?
Provence is also one of France's serious fine wine regions, on a par with Bordeaux and Burgundy. In contrast to the cultured power of Bordeaux and the elegance of Burgundy, Provençal red wines are earthier with an almost rustic flavour. In this respect they are really interesting since quality commercial wine making is balanced by a real sense of identity. Our tour takes us into the heart of some of the regions finest wines and we'll have chance to compare and contrast the relative merits of Côtes du Rhône, Les Baux and Côtes du Ventoux. For dessert we recommend the excellent Muscat de Beaumes de Venise – an almost floral, citrus bouquet making them both refreshing and full bodied.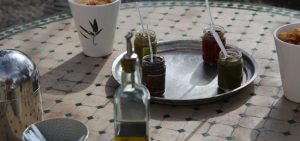 Provence Bike Tour Accommodation
Below are the hotels which we stay at during the tour. We have carefully selected these places based on their 'personality' and the hospitality of our hosts.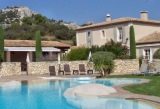 Nestled in les Alpilles is the beautiful hotel Mas de l'Oulivié. The hotel is surrounded by olive groves and Mediterranean gardens and has a beautifully landscaped swimming pool. It makes the perfect base to explore this fantastic area from.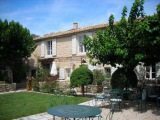 Dating from the early 19th century, the Mas des Rosmarins is a charming hotel which looks out over the village of Gordes, the valley and the Luberon mountains. It's restaurant, Le Clarome is renowned as one of the best restaurants in the Luberon.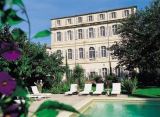 A beautiful hotel in the heart of Mazan. Le Chateau was built circa 1720, during France's early Regency Period. The most notorious individual to reside here was the Marquis de Sade. It was here, in 1772, that the Marquis organized the very first Theatre Festival in France.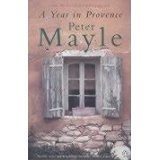 In his acclaimed book Peter Mayle writes about the experience of moving to Provence and setting up home. His anectdotes are humourously told and the easy prose makes for a good read.
Peter Mayle A Year in Provence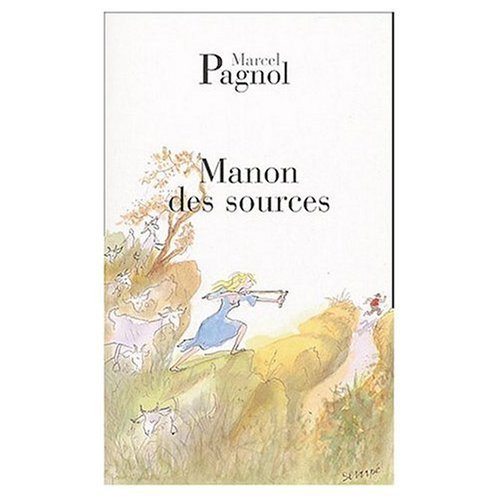 Marcel Pagnol and Provence are synonomous in many ways. This book follows on from the sad story of Jean de Florette and recounts the story of Manon's attempts to avenge the death of her father. The film is also worth a watch but to fully appreciate Pagnol you need to read this book.
Marcel Pagnol Manon des sources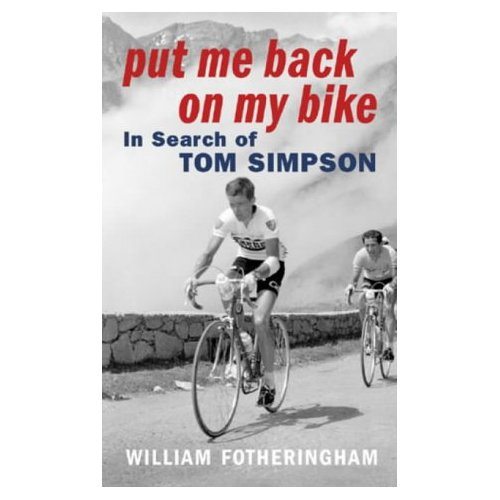 In his inimitable style Fotheringham takes on the subject of Tom Simpson, the British cyclist who tragically died ascending Mt Ventoux. The book treats his controversial and tragic life in an objective, and sensitive manner.
William Fotheringham Put me back on my bike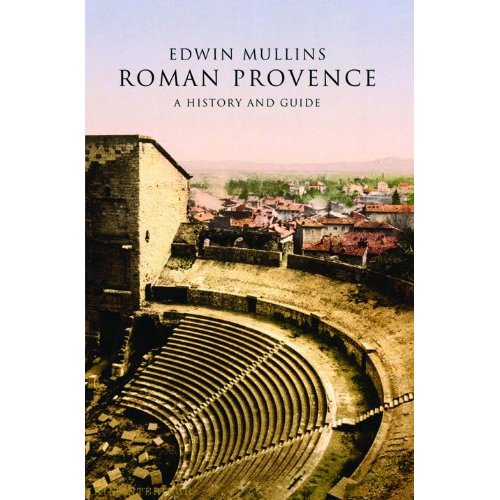 Provence was the first Roman provincia outside the Alps and it is from this that the region derived its name.Mullins provides a broad overview of the Roman occupation and discusses how this has shaped the region we know today.
Edwin Mullins Roman Provence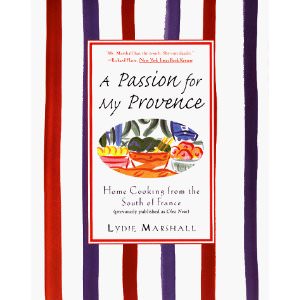 Inviting readers to explore the savoury splendour of her native France, Lydie Marshall combines anecdotes of her time spent in Provence with recipes she has acquired from three generations of French friends and family.
Lydie Marshall A passion for my Provence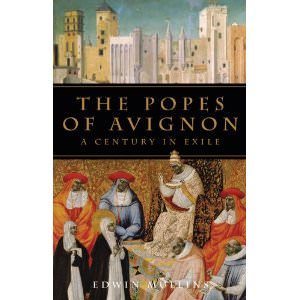 The Avignon Papacy was the period from 1309 to 1376 during which seven Popes resided in Avignon. Mullins provides a well-balanced and sympathetic treatment of Popes often denigrated for their lack of piety.
Edwin Mullins The Popes of Avignon
Provence Bike Tour History
Named by the Romans, headquarters of the Popes, fought over for centuries, Provence has a rich cultural history dating back to the Neolithic period. The Ligurians, Celts and Greeks all settled here before Julius Caesar's conquest of Gaul in the 1st century BC. The Romans named the area Provincia Romana and the region flourished leaving us classic Roman sites such as Orange and Pont du Gard, both UNESCO heritage sites, Arles, once capital of the '3 Gauls' (France, Spain and Britain) and beautiful Glanum near St Rémy de Provence.
After the Roman Empire collapsed in the 5th century, Provence was invaded and fought over for centuries. The Visigoths, Burgundians, the Ostrogoths, Saracens and Franks all left their mark and soon after the turn of the millennium Provence joined the Holy Roman Empire.
Provence again prospered – Cathedrals and monasteries were built and the region's importance in Europe grew – from around the 12th to the 14th centuries Provençal was the literary language of France, northern Spain and parts of  Italy, and was the principal language of the medieval troubadours who romanticised courtly love in poems and melodies.
Early in the 14th century the French born Pope Clement V moved the Papel headquarters from Rome to Avignon and the city and region flourished. After 'Good King René of Provence' died, Provence became part of France in 1481, but Avignon and Carpentras remained under Papal control until the French Revolution in 1789.
In recent centuries Provence has attracted many famous artists due to the light and vibrant colours of the landscape – Vincent van Gogh, Auguste Renoir, Henri Matisse, Pablo Picasso, Paul Signac, Raoul Dufy, Claude Monet, Edvard Munch were all inspired by Provence's beauty.
For variety and depth of culture and history you would be hard pressed to find an area anywhere in Europe as rich as Provence.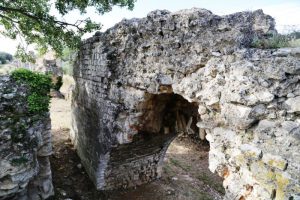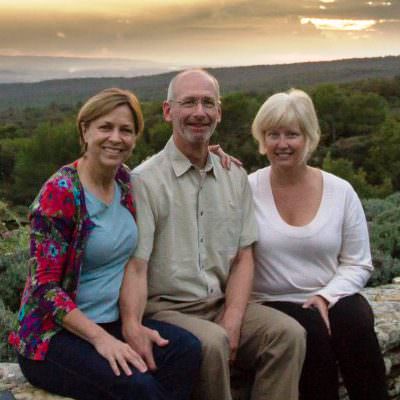 I want to thank the Ride and Seek team for a very intimate and experiential tour. This is my third trip with Ride and Seek and each one exceeds my expectations. I've traveled to Provence on my own, but Ride and Seek presented a Provence that I wouldn't have been able to discover on my own, including personal relationships with locals, hidden gems and a thorough knowledge of the culture and history. In addition, Ride and Seek took care of every detail including, pre-trip planning, superior bike equipment, exceptional hotels, great food and extremely attentive and personable guide. Ride and Seek Provence was another perfect trip for me!
Amy Koenig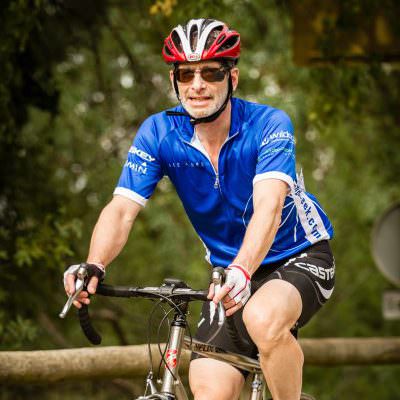 Last year, my wife and I had the great pleasure of riding in Provence with Ride and Seek and seeing a number of "Les plus beaux villages de France." The experience was fantastic from beginning to end. The beauty and history of the region, the food, the wine and the guides (not to mention the cycling!) made this a memorable vacation. The colors of Provence are amazing, from the evening skies of St. Remy to the ochres of Roussillon. The memorable week culminated with our climb of Mt. Ventoux. Our guide James paced us up this iconic ascent on a perfect day with clear blue skies, little wind, and a fantastic view of Provence below us from the top. I think Dylan and James were as pleased as we were that everyone in the group made it to the top. We had such a wonderful experience we will be riding with Ride and Seek again this summer!
Irwin Gross
The Stages at-a-glance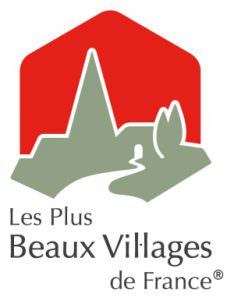 Day 1 – Warm up ride

Distance: 25km
Day 2 – St Remy Loop to Les Baux-des-Provence

Distance: 38km
With extra loop 59km
Day 3 – St Remy to Gordes via Menerbes

Distance: 51km
Day 4 – Gordes Loop to Roussillon

Distance: 48km
With extra loop 92km
Day 5 – Gordes Loop to Bonnieux

Distance: 52 km
Extra loop: 91km
Day 6 – Gordes to Mazan

Distance: 42 km
Extra loop 75 km
Day 7 – Mazan loop to Gorges de la Nesque or Mont Ventoux!

Distance: 32 km / 20 miles
Ventoux 70 km / 33 miles
Day 8 – Au revoir
Daily non-rider options available
.