Tasmania Bike Tour Overview
Australia's island state of Tasmania is full of contrasts; from white deserted beaches, to rugged mountains and rainforests, wild rivers and historic villages, more than 35% of the state is national park and much of that is world heritage listed.
We will cycle through many of the island's national parks exploring Tasmania's unique flora and fauna and breathtaking natural beauty. We will also visit the state's oldest and newest man-made attractions. The sinister, atmospheric convict ruins and the recently opened Museum of Old and New Art (MONA) that some have suggested could be the best museum in the world!
Tasmania Bike Tour Highlights
>  The Western Wilds – voted 2nd in the world's best cycling destinations by the Lonely Planet.
>  MONA – the Museum of Old and New Art opened in January 2011 and has quickly become one of Australia's most popular tourist attractions.
>  Freycinet National Park (Wine Glass Bay) – Without doubt some of the beautiful coastline in the world!
>  Cradle Mountain, Lake St Clair and Dove Lake World Heritage Areas – dramatic mountain ranges and high altitude lakes.
>  Unique and abundant wildlife and opportunities to see them all – Tasmanian Devils, platypi, marsupials at every turn !
Tasmania Bike Tour Dates & Prices
| Tour | Start Date 2018 | End Date 2018 | Days/Nights | Cost (AU) |
| --- | --- | --- | --- | --- |
| Tasmania – The East | 3rd March | 10th March | 8 / 7 | $3600 |
| Tasmania – The West | 10th March | 18th March | 9 / 8 | $4050 |
| Tasmania – Circumnavigation | 3rd March | 18th March | 16 / 15 | $7450 |
If you want to travel at other times just let us know We do however recomend the Australian Summer (November to March) as the best time to travel.
If you are part of a group, please get in contact and we'll run through the options available.
Tasmania Bike Tour Food & Wine
Tasmania is a verdant, green island. Its fertile soils, pure rainfall from the cleanest air on Earth, the clear waters of the Tasman Sea and Southern Ocean – these are the elements that combine to create Tasmania's wonderful fresh, natural produce and acclaimed cool-climate wines. Each region of the island has its specialties – fresh seafood from cold, clean West Coast waters, wholesome farm and dairy produce from North West fields, full-bodied reds and delicate whites from grapes ripened in East Coast vineyards.
The cool-climate wineries of the Derwent, Huon and Coal River Valleys are all close to the Tasman peninsula where we spend our first days on the tour- pinots, chardonnays, sauvignon blancs and rieslings are the classic varieties of the region. Sweet summer berries, apples, pears, apricots and peaches from southern Tasmanian orchards, world-beating ales, delicate Atlantic salmon and fine local oysters are all on offering.
Strahan, our Day 4 host has always been a working fishing port. Today, the town's lobster boats and longliners still tie up at the wharf to unload their catch, west Coast lobster (Tasmanian crayfish to the locals) is a local speciality.
In the north, the road to Cradle Mountain where we spend our final days, passes through the island's most fertile farming areas. Splendid vegetables, including Tasmania's renowned varieties of potatoes, dairy herds of Friesians and Jerseys graze lush dairy pastures – local cheese makers craft the milk into fullflavoured cheeses. Rich double cream – too thick to pour – is a regional Tasmanian specialty.
Tasmania Bike Tour Essentials
Flights
Hobart and Launceston are the gateways for the tour.
'The East' tour starts in Hobart and finishes in Launceston. 'The West' tour starts in Launceston and finishes in Hobart. 'Circumnavigation' starts and finishes in Hobart.
Both cities have airports which will link you with major cities on the mainland. Hobart is an international airport and has many airline choices, Launceston is purely domestic linking with mainland Australia capital cities.
We recommend you arrive a day or two early to see the sites of Hobart as we ride out the first morning of the tour. Please get in touch if you need any assistence with hotel bookings or advice on touring the city.
General information
* Population – 498,000.
* Capital city– Hobart
* Languages spoken – English
* Local time– GMT +9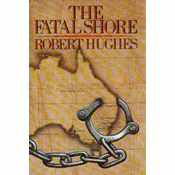 The Fatal Shore (Robert Hughes 1987). This highly recomended multi award winning book is a history of the birth of European Australia which came out of the suffering and brutality of England's infamous convict transportation system.
Robert Hughes The Fatal Shore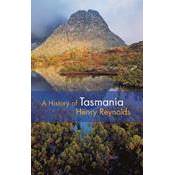 A History of Tasmania (Henry Reynolds 2012) charts the history of Tasmania from the arrival of European maritime expeditions in the late eighteenth century, through to the modern day. By presenting the perspectives of both Indigenous Tasmanians and British settlers, author Henry Reynolds provides an original and engaging exploration of these first fraught encounters.
Henry Reynolds A History of Tasmania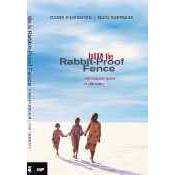 Follow the Rabbit Proof Fence (Doris Pilkington 1996) – Based on a true story, the book is a personal account of an Indigenous Australian family's experiences as members of the "Stolen Generation" – the forced removal of mixed-race children from their families during the early 20th century.
Doris Pilkington Rabbit-Proof Fence
Tasmania History
Aboriginal people have lived in Tasmania for at least 35,000 years having travelled from the mainland while the lands were joined during an ice age. Around 12,000 years ago, the sea level rose as the ice melted and Tasmania became isolated from the mainland of Australia. Survival in this changing landscape was challenging and dependent upon the ability to harvest both aquatic resources, such as seals and shell fish, and terrestrial flora and fauna, such as fern roots and wallabies. Aboriginal people developed water crafts and a rich and dynamic culture continued despite the adverse climatic conditions.
The first European to see Tasmania was Abel Tasman who arrived in 1642. Captain Cook reached Tasmania in 1777. Then in 1798 Matthew Flinders became the first person to circumnavigate Tasmania. The first European settlement in Tasmania was on the eastern bank of the River Derwent. In 1803 there may have been about 8,000 indigenous people in Tasmania. Tasmanian people were hunter-gatherers. They made simple huts of bark and they covered themselves with fat, ochre and charcoal to keep themselves warm.
Europeans killed many Aboriginals, especially during the 'Black War' of the 1820s, while many died of diseases introduced by Europeans. The 'warfare' between Europeans and Indigenous Tasmanians began in 1804 with the 'battle' of Risdon Cove. when soldiers fired upon Indigenous Tasmanians and many more were killed in the ensuing years. The Governor of Tasmania from 1824 to 1837, George Arthur declared martial law hoping to end the warfare.  In 1830 he ordered all able-bodied white men to form a line across Tasmania and sweep across it forcing all the remaining Indigenous Tasmanians onto the Tasman Peninsula. However this move, known as the Black Line, failed. Eventually a preacher named George Robinson agreed to try and persuade the remaining indigenous people (around 300 in total) to go to a reservation on Flinders Island. The surviving people agreed to go there. However they continued to die of disease and in 1847 the few survivors were allowed back onto Tasmania.
Meanwhile, the first penal settlement in Tasmania was founded in 1822 and in 1825 Van Diemen's land was recognised as a colony in its own right, separate from the rest of Australia. In 1842 Hobart was made a city and an important shipbuilding industry grew. Convicts contined to arriveand transportation only ended in 1852. In 1856, to avoid the unsavoury connections with its penal history the name of the colony was changed from Van Diemen's Land to Tasmania.
In 1898 Tasmanians voted in a referendum to join with the rest of Australia. So the Commonwealth of Australia was formed in 1901.

Tasmania Wildlife
Australian Wildlife is unique in the world.  Kangaroos, wallabies, koalas, wombats, platypi, Tasmanian devils… travelling through the Tasmanian world heritage area will give you an excellent chance to see all of these amazing animals and more.
Walking along the paths and cycling the roads you will definitely come across the bigger marsupials – the more elusive platypus we will hopefully catch at lake St Clair and the endangered Tasmanian devils we will definitely see at Cradle Mountain.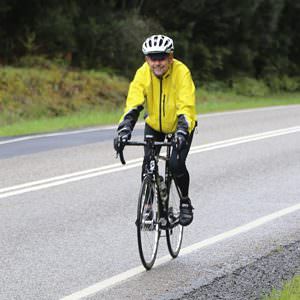 We have done several bike tours in previous years with another company. In the Tasmania tour Ride and Seek surpassed our expectations immensely. They were extremely creative, flexible and professional in designing this tour. We hold them in very high regard, indeed.
Doug C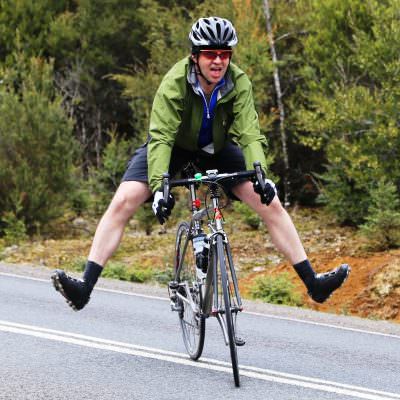 Ride & Seek, Tasmania…the best of Excellent fun. Sam, Max, and James shine (the memory is still fresh in my mind) for their attention, diligence, energy, sincere friendliness, preparation, and support. The hotels/lodges, restaurants, routes, lunch stops, mid-ride coffee breaks, and extras such as barbie dinners (cooked by the guys), MONA in Hobart, and Tasmanian wine and cheeses were absolutely great. After this experience, I am keen to try a week of Hannibal or maybe re-visit Tasmania in a couple of years.
Fernando A
The Stages at-a-glance
Week 1 – The East
8 days / 7 nights | 517 km / 321 miles
Week 2 – The West
9 days / 8 nights | 625 km /  388 miles
Circumnavigate Tasmania
16 days / 15 nights  |  1142 km / 710 miles
.