What our Friends have to Say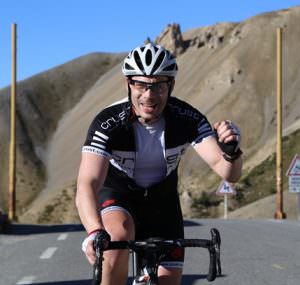 A spectacular, challenging, exquisite, unforgettable experience. When you ride and seek you will hit the bed each night knowing you are truly alive and you have experienced something very special.
Luke Naish – Hannibal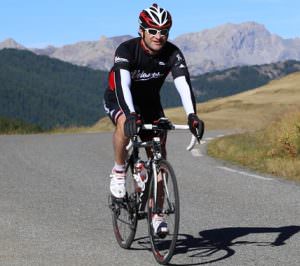 Although I am only a fairly new cyclist, Ride and Seek gave me the opportunity to take on some of the most famous and challenging routes while feeling in control and well taken care of. Ride and Seek give you everything you need to enjoy your cycling holiday worry free. The routes, the accommodation, the support. Set off every day knowing that they have prepared a stunning experience, but left you the ability to choose your own adventure. Ride and Seek showed me everything I love about Europe and gave me new things to love about cycling.
David G – Hannibal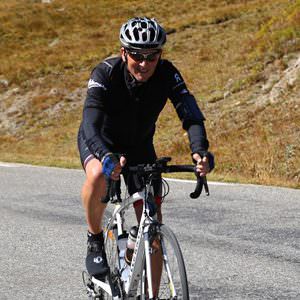 What an event, exceeded my expectations in a big way, Dylan was an absolute professional, great communicator, the tour ran smoothly, nothing seemed too much effort for the boys.
James E – Hannibal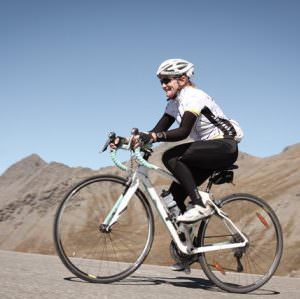 Sam and Dylan had obviously put a lot of time and effort into researching and organising the Hannibal Epic. The detail in the planning is obvious from the start and resulted in a magnificent experience every day. The hotels, restaurants, routes, lunch stops including several picnics, coffee breaks and extras such as wine tastings and farmhouse meals were superb. An added feature of their tours is the historical aspect which was regularly explained to us in regard to our location. I feel very lucky to have found this tour and to have been able to participate as it was challenging, unforgettable and a great opportunity to meet other like minded cyclists and create new friendships. It was hard coming home after such a unique experience. Thank you Sam and Dylan.
Kay J – Hannibal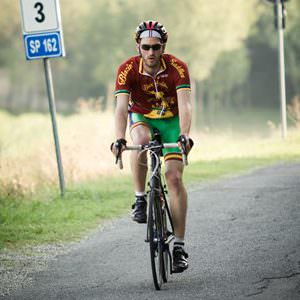 Ride and Seek certainly do more than just take you from A to B. They take you to C, D, E, F and just about every other letter of the alphabet. The 25 days I spent on the road with Sam and Dylan was the best month I have had in my life. To be able to travel through Spain, France and Italy, and to see, do, eat and enjoy so much, was a real privilege. They eliminate any stress that may come with such a huge undertaking. Really, all you have to do is keep pedalling and not lose control of your bike when you pinch yourself to check you are not actually dreaming.
Felix L – Hannibal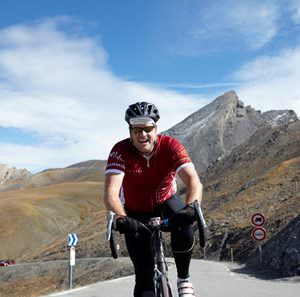 All the bases are covered, everything you need has already been thought of, they have been there, done it themselves and that experience shines through. The riding know how and guidance is invaluable and the knowledge of the region and its history second to none, these guys are the best!
John K – Hannibal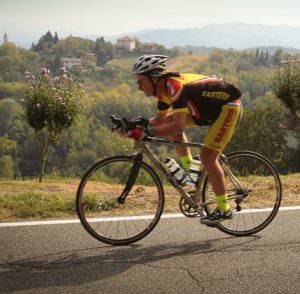 I thoroughly enjoyed my week with Ride and Seek following in the footsteps of Hannibal. The stage 2 route was well-conceived to provide a variety of terrain and riding. The meals and accommodation were a highlight which enhanced the joy and challenges of the days on the bike. Sam, Dylan and James were thoughtful and supportive guides and great hosts. I hope I get the chance ride with them again.
John N – Hannibal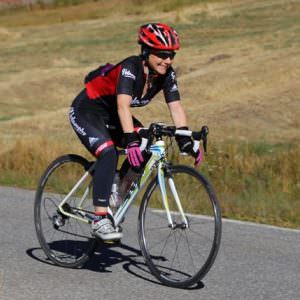 The Ride and Seek Hannibal tour exceeded our expectations. The riding was fabulous, the regional food and wine were amazing. The organisation was seamless. This was the trip of a lifetime, only I am pretty sure we will be doing it again.
Francesca B – Hannibal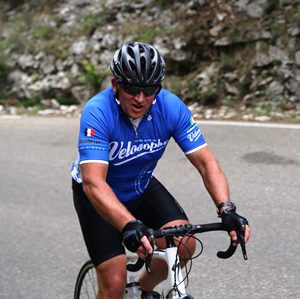 Challenging, but thoroughly enjoyable and rewarding experience. Great riding, scenery, food, wine, company.and support from the guys at Ride and Seek. Would highly recommend for any rider thinking of a European cycling tour.
Phil R – Hannibal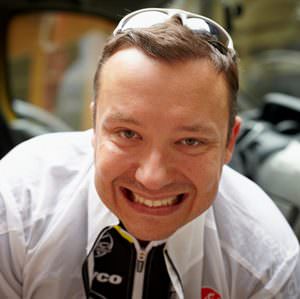 It is a rare thing to experience something that changes your perspective on life permanently, even more rare when that something is a choice, and not a challenge that life has forced upon you.
In 2012, the Hannibal Tour, led by Dylan and Sam at Ride and Seek, did just that, it changed my perspective on life. I started the tour with very high expectations, to see the best of Europe, to make friends, to challenge myself physically. What it achieved was well beyond this. The Hannibal Tour covered some of the most extraordinary landscape I will ever see, including times when I truly was on top of the world. Meeting the physical challenge of 26 days of cycling when I have never in my life before been a cyclist has left me with an incredible belief that anything is possible in life. I have made lifelong friends from across the globe. On this tour, I felt more alive than I had since I was a kid. We all laughed hard, ate and drank like kings, and at the top of the Alps I cried with joy. And all this, from the seat of a bicycle.
Dylan and Sam did a faultless job running the tour from the hotels to the food, the support, the hire bikes and the incredible history of Hannibal along the way, I cannot imagine how it could have been executed any better. They were both professional, dedicated, friendly and supportive. Their experience shone through and is their greatest asset.
I already have my next Ride-and-Seek tour planned, and it won't be the last.
Jason L – Hannibal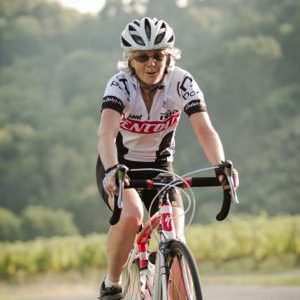 To go on a trip that has congruency with the challenge of the ride -the epic and the history, gastronomy, the culture, the landscapes and to provide such intelligent support is amazing. I loved it, felt challenged, gave myself to the whole experience and have no criticisms, just grateful to Ride and Seek for a marvellous trip.
Bernadette R – Hannibal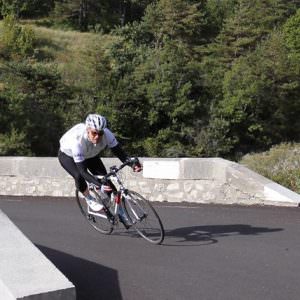 Hannibal Barca, the wily Carthaginian General, was a fine strategist and leader. His attempt to conquer Rome by taking war elephants across the Alps was a real feat. If you wish to ride across the Alps, in fine style, without the support of war elephants, then you should sign up with Ride & Seek. They are great operators and their tour is first class. Roddy Johnson, Dubai, UAE
Roddy J – Hannibal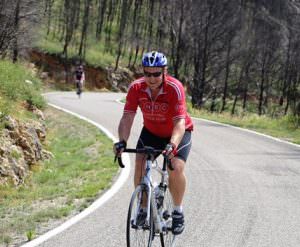 This was by far the most fun I have had on a bike. It was a pretty stern physical test for me, and thus perfect. I eyed off the van once or twice but never had to get in it. Lovely places and lovely routes that you would never find by yourself, and all fully supported.
Ted R – Hannibal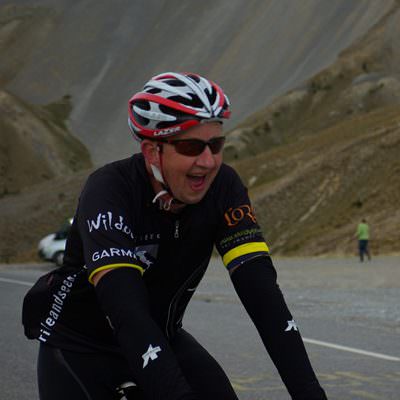 The guides, Dylan & Sam, on the Hannibal Expedition 2012 were excellent.
Both are excellent organisers, who think ahead, and are always looking to make the best possible experience for the riders, wether this be making sure the bikes are in top condition, or the picnics lunch is in "the spot", or the evening meal is an experience to remember. They are happy to answer to questions on the route, and change things as weather or circumstance require. Sam's historical knowledge and has willingness to share this knowledge really added to the trip.
I am very much looking forward to riding with either or both of them again.
The Hannibal Expedition has been the major riding highlight of my 20-year riding career. The scenery, food wine and accommodation were something I have no hesitation in recommending. For me, the greatest plus was achieving the challenge the Hannibal Expedition thoughtfully crafted route provides. Plenty of personal challenge, in beautiful and historic countries, with almost no traffic. What more could you ask for.
Stephen S – Hannibal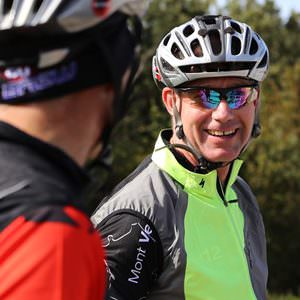 Ride & Seek, fantastic adventure, really well organized, every detail considered. The highlights would be the routes and food along the way
Andrew C – Hannibal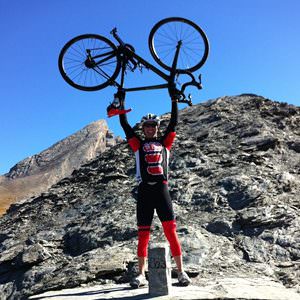 Ride and Seek operated a sleek tour over some of the best riding roads I never knew existed. Clearly their experience has been built over a number of years. The cultural aspects (food, wine and history) provided an interesting backdrop to a sensational ride across the alps.
Jeff S – Hannibal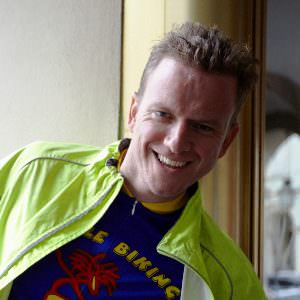 What an amazing holiday! You can eat and drink as much as you like and you still go home fitter and trimmer than when you left! Wait till Woman's Weekly or Cosmo hear about this holiday! You guys'll be booked solid till early retirement. This was undoubtedly the best long weekend of my life so far. I'll be back next year for at the very least a full stage, if not more! My legs look forward to cashing this cheque which my hand is currently writing!
Will W – Hannibal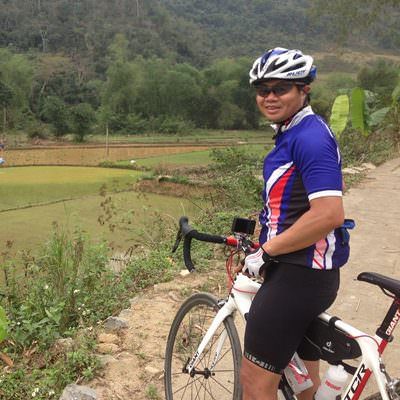 Make no mistake, you are signing up for an experience to remember for a lifetime. I've traveled inVietnam before, but Ride and Seek's Vietnam tour far surpassed my expectations. From the meticulously planned in-country operation, to ascending into the foggy heavens of Vietnam's mountains and the sheer enjoyment of riding roads that have yet to see a modern day bicycle. This trip wrote stories my grandkids will hear about.
Hoa Lee – Vietnam Untouched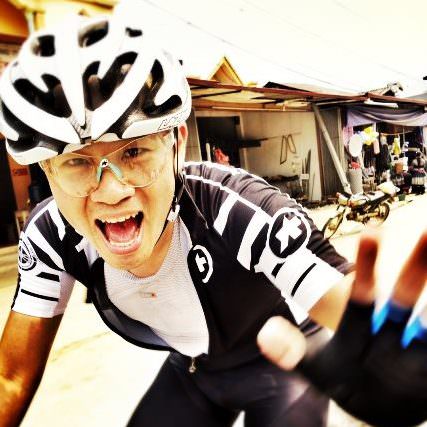 A truly epic and memorable tour of Vietnam was had in so many aspects last year. Great riding and adventure, suberb food cooked by the chef, lunches had with breathtaking views, great support crew and masseuses plus our bikes were cleaned and mechanically tuned each night. An awesome adventure with an awesome bunch of people. The Missus and I thoroughly enjoyed ourselves !!!
Alex W – Vietnam Untouched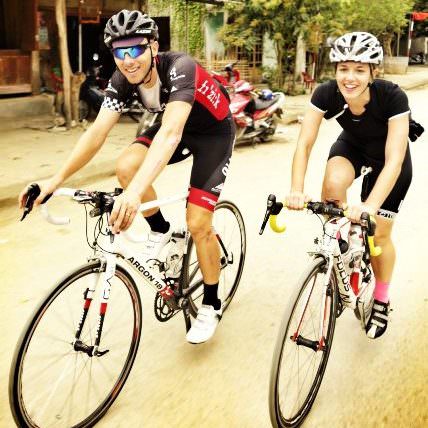 Don't just think about it, do it! After a little while deliberating, I'm very glad I chose to do this trip with Ride and Seek in Vietnam. A great week of riding and exploration in excellent company. Felt very well looked after by Dylan & Matt. All I want to do now is ride my bike!
Anne L – Vietnam Untouched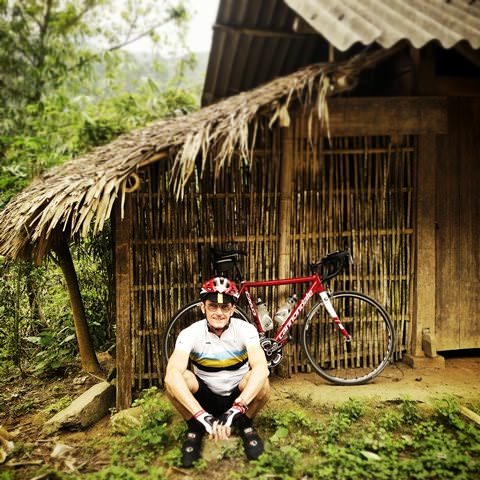 This was undoubtable the greatest week on a bike of my cycling life. Stunning landscapes, great people, great food, and most importantly some monumental climbs. As a cyclist and a photographer I was in heaven from the day I arrived in Vietnam till the day I left. Bring good tyres, good wheels, strong legs and an open mind and you will have a blast.
Philip L – Vietnam Untouched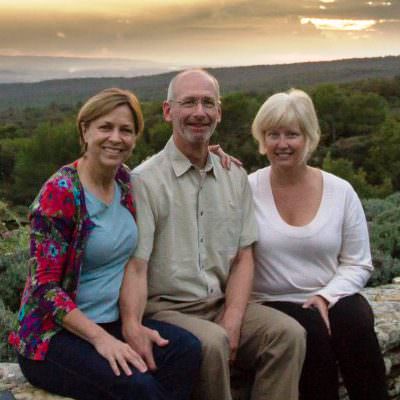 I want to thank the Ride and Seek team for a very intimate and experiential tour. This is my third trip with Ride and Seek and each one exceeds my expectations. I've traveled to Provence on my own, but Ride and Seek presented a Provence that I wouldn't have been able to discover on my own, including personal relationships with locals, hidden gems and a thorough knowledge of the culture and history. In addition, Ride and Seek took care of every detail including, pre-trip planning, superior bike equipment, exceptional hotels, great food and extremely attentive and personable guide. Ride and Seek Provence was another perfect trip for me!
Amy K – Provence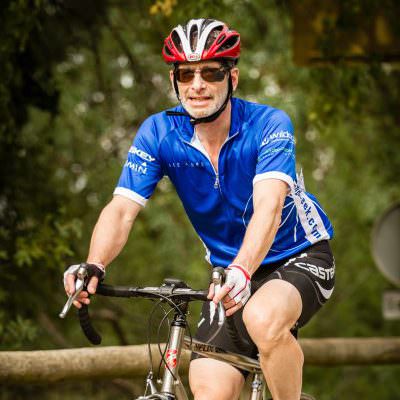 Last year, my wife and I had the great pleasure of riding in Provence with Ride and Seek and seeing a number of "Les plus beaux villages de France." The experience was fantastic from beginning to end. The beauty and history of the region, the food, the wine and the guides (not to mention the cycling!) made this a memorable vacation. The colors of Provence are amazing, from the evening skies of St. Remy to the ochres of Roussillon. The memorable week culminated with our climb of Mt. Ventoux. Our guide James paced us up this iconic ascent on a perfect day with clear blue skies, little wind, and a fantastic view of Provence below us from the top. I think Dylan and James were as pleased as we were that everyone in the group made it to the top. We had such a wonderful experience we will be riding with Ride and Seek again this summer!
Irwin G – Provence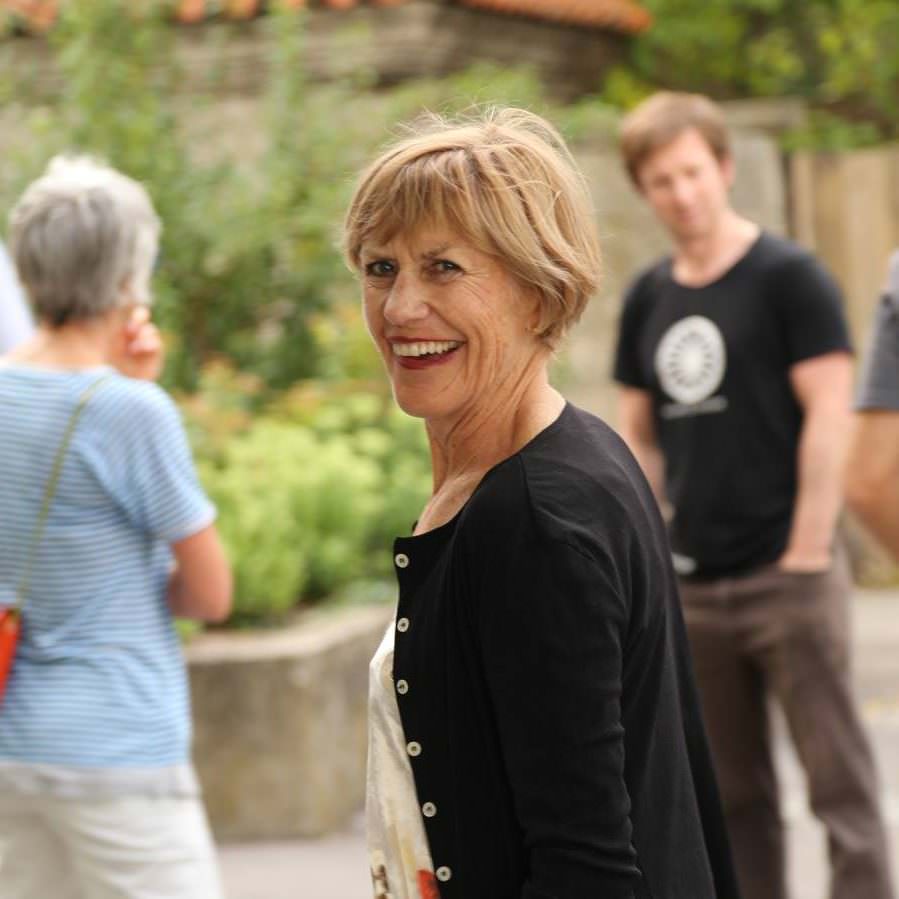 Your team did a magnificent job in the planning & executing of this tour – the castles, chateaux, monasteries & mansions we stayed in were amazing.
Ruth K – Napolean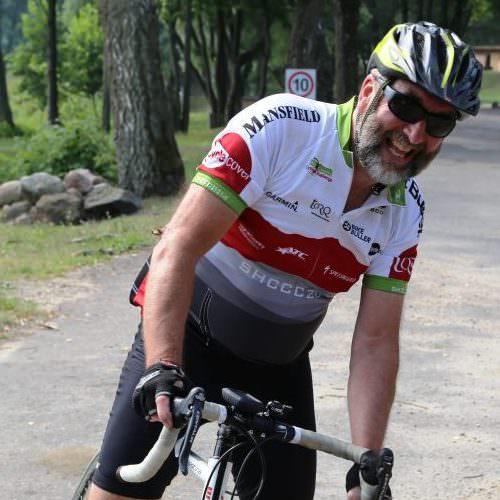 Thanks guys, in your role as tour operators and guides your professionalism, work rate, attention to detail and commitment was second to none.
Gary P – Napolean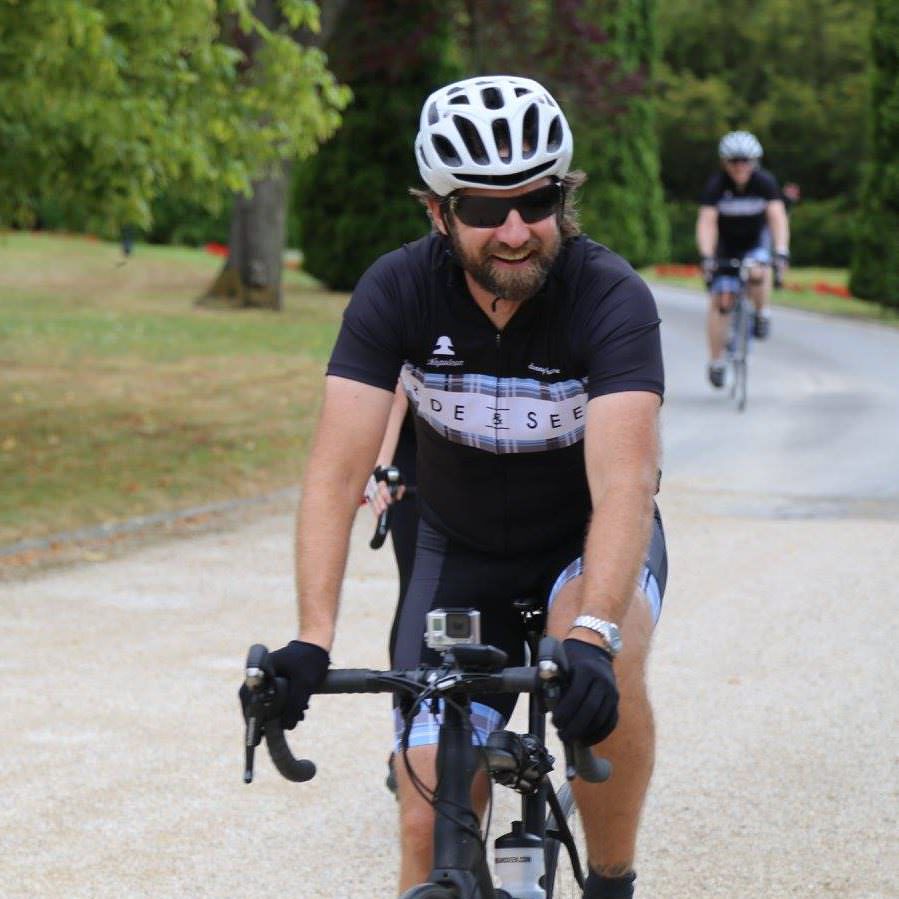 The finest food and wine from France, the best roads of Germany, Polish castles, new age Baltic states, and behind the romance of Russia. We did more than follow Napoleon's footsteps, we opened up a new world. Thanks to Ride and Seek, my life is enriched because of the 2015 Napoleon tour
James S – Napolean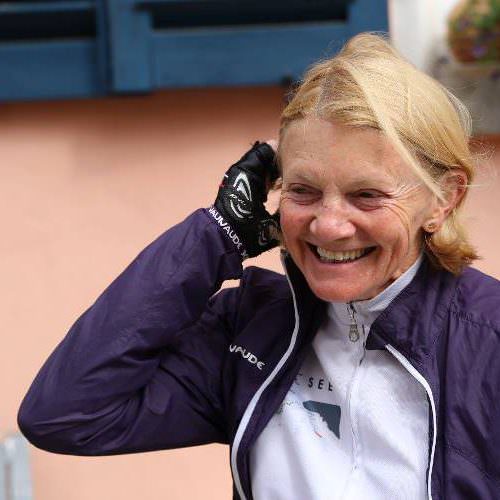 A fantastic tour for the adventurous with the usual Ride and Seek standards – well researched, great accommodation and meals and the best of guides and support. This tour has a variety of landscapes, terrain, cultures and is filled with history both ancient and modern.  There wasn't a day when I thought I'd prefer to be somewhere else.
Kay J – Napolean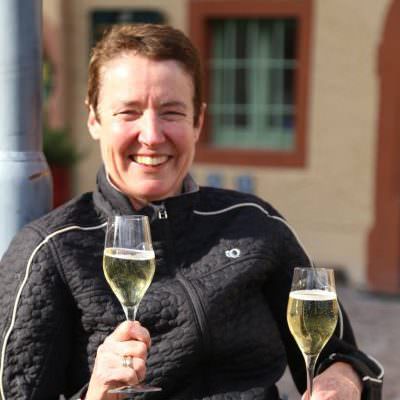 The guides? What a team! On and off the bike the guys could not have been better. their focus was on ensuring that everyone was safe and enjoying themselves. Nothing seemed to be too much trouble. They handled sometimes difficult situations, with grace, and good humour. And as an added bonus Mark and Dirk's photography is simply stunning. So I've done 2 Ride and Seek trips now, thoroughly indulged and enjoyed myself both times. Now I just have to convince my boss that it is in his interests to let me go on Caesar next year:)). I'm working very hard on it.
Sharon W – Napolean