Napoleon Bike Tour Overview

Recognised as one of the  Best Cycling Tours in Europe 2015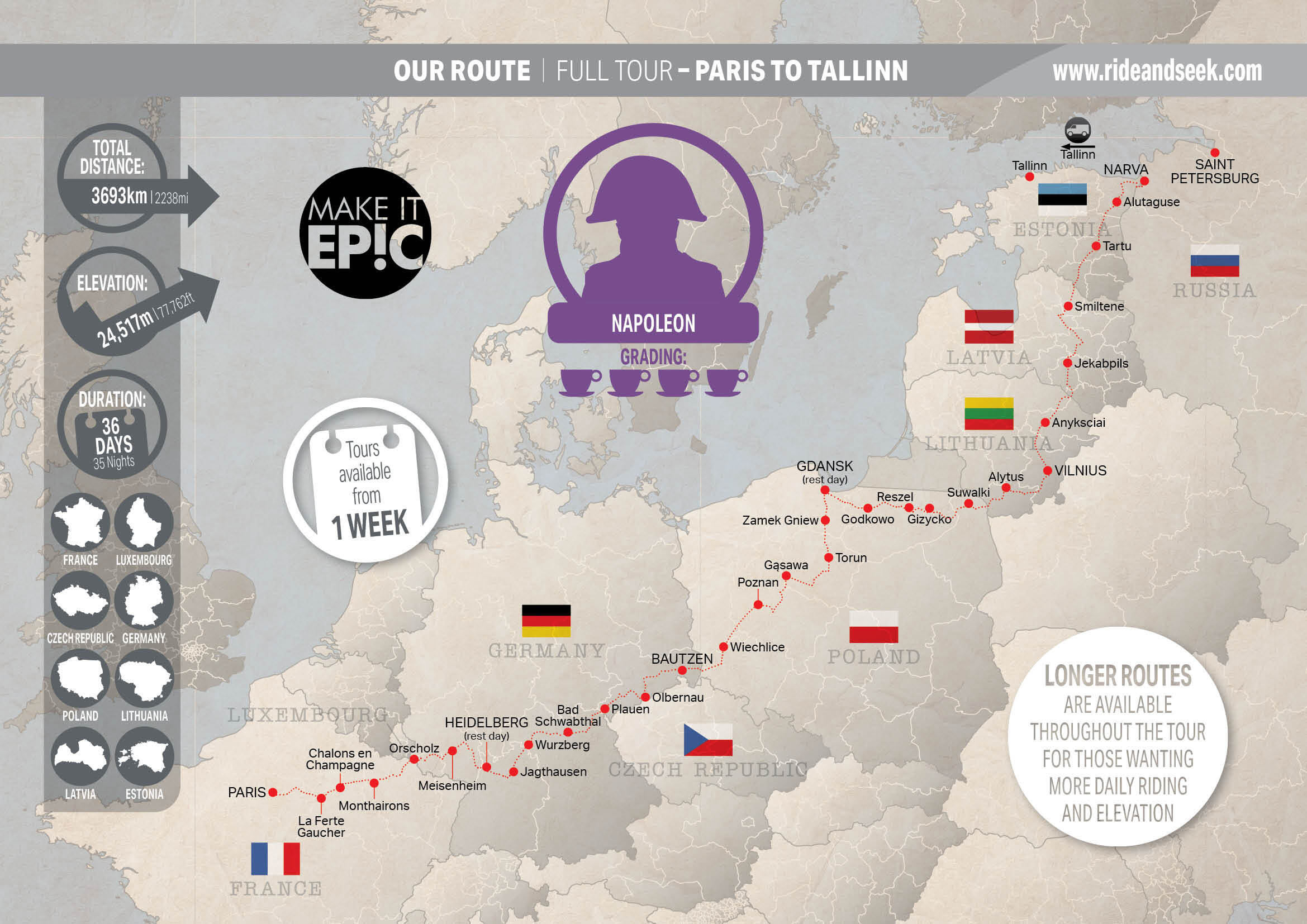 A Truly Epic Europe Bike Trip
Considering this epic adventure is set across 7 countries and 2 continents this quote is quite apt! The expedition takes us from West to East on the trail of one of history's most famous conquerors.
Join us on this ride of historical proportions as we follow in the footsteps of Napoleon from Paris to Tallinn.
Divided into 3 stages, the Napoleon Europe Bike Trip is an exploratory epic tour ranging the length of Europe, following in the footsteps of Napoleon's near 700,000 strong Grande Armée. One of the largest bike tours in Europe in our range of Epic Bike Tours, this adventure offers riders a chance to venture across seven countries, experiencing a rich array of landscapes, roads, and lanes.
We will ride across the Champagne region of France into the picturesque castle clad green hills of southern Germany. Our route then takes us through UNESCO protected medieval villages in Poland to the North Sea. From here we strike east via the great lakes of Poland and The Baltics. 
On this epic Europe bike trip, experience total immersion in the landscape, history, and culture of the places we visit as we ride this inspirational trail on the road less travelled.
Europe Bike Tour Structure
The Napoleon Epic Europe Bike Tour is divided into 3 distinct stages and you can choose to do any or all of them. For those of you wishing to do the full journey, we call this the 'Grande Armée', the name of the army commanded by Napoleon during the Napoleonic Wars. The Grande Armée scored a streak of historic victories that gave the French Empire an unprecedented grip on power over the European continent.
We work around the changeover days between stages being on Saturdays. These are rest days for those riding on. The Saturday in the middle of each stage is also a rest day. On the rest and changeover days, we try to stay in interesting towns which have all the practical facilities available (laundromat, ATMs etc). This doesn't mean that you cannot take a rest any other day! The van is always available.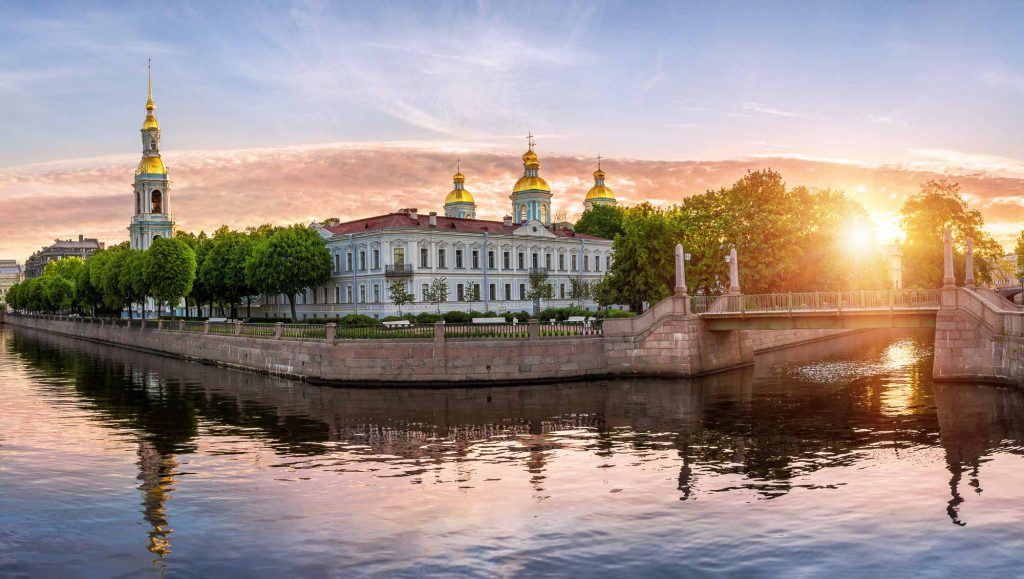 Team Members on this Tour
Napoleon Bike Tour Highlights
Stage 1 – Paris to Bautzen
We meet for the first stage of our Napoleonic odyssey in the City of Love and Light – Paris! Our warm-up ride takes us around the Longchamp Hippodrome with the locals, then down the Champs Elysees before a welcome aperitif in the shadow of the Arc de Triomphe. A stunning ride through the working innards of one of Europe's premier cities, along oak-lined canals, is arguably one of the most beautiful city exits we have discovered; and so fabulously French! From here we head east into the beguiling Champagne Ardenne and Lorraine regions before crossing the border into Germany. With increased European integration the border is not marked but the cultural and scenic differences are immediately apparent as we traverse the famous Rhineland towards the university town of Worms; which provides a pleasant end to the first part of Stage 1.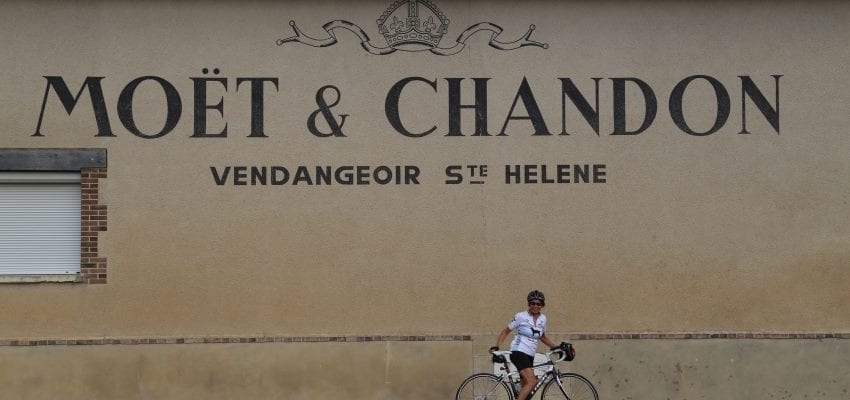 From the giddy heights of Frankenstein's castle, the Napoleon epic is glimpsed upon a horizon of towering forest spires, which guide our trail through this Tolkienian fantasy land. The grandeur of the Rhine is the perfect launch pad for the sensorial overload that awaits, as we traverse some of Germany's most dynamic pastoral scenery. From the resplendent ravines to the dappled majesty of primordial pine forests, stage two is as inspiring to the eye as it is fantastical to the mind. One cannot help but be drawn into the ambient mysticism of castles and churches, which mirror the magical realism of this deep-forested and much-fabled beauty. As our quest takes us through the antiquated towns of these ancient, forested mountains, be prepared to feast – as did warriors of the past – upon the delicacies that abound spectacular Saxony. From its medieval pork knuckles to the exquisite monk beers and Rhineland wine, stage two is a bombardment of the senses that is as difficult to describe as it is to forget; simply exquisite!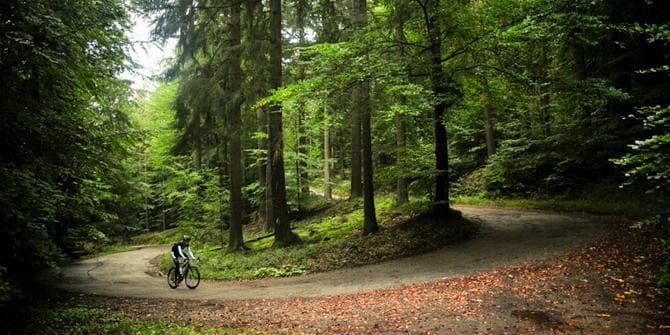 Stage 2 -Bautzen to Vilnius

Leaving Germany's fantastical land of ice smooth bike paths and mountain forests feels a little like emerging into the twilight zone, particularly at the border crossing. However, once the frontier has become part of our touring history, the beauty of Poland oozes into our cycling cognition as we glide into an almost soporific state amongst the avenues of deciduous giants that line the roads less travelled. Upon reaching 'Chapman's Homer' (Palac Wieclice), to be entertained by the masterful Ziggy and his wonderful palace staff, Germany becomes but a distant memory, as we embark upon a journey into the Polish unknown. While the tree-lined avenues along which we ride are not of the fantasy inspiring variety, their charm can be found, however, in the undulating beauty which makes riding these flatland roads about as relaxing as epic bike riding can be (our hardest task is to be the first to spot the mercurial stork nests dotting the horizon). We meander from quaint village to open farmland, guided always by the magnificent arboreal monsters that line our path. Riding conditions that are perfectly suited to chewing up the kms, lead us into the cobble-lined streets of Poznan and Zamek Gniew, where castles and medieval jousting are just part of the scenery. From the flatlands and lakes to our destination (the amazing Gdansk), the first part of stage 2 will leave you in awe of a culture that is very new to us all and one which is suited beautifully to the travelling cyclist.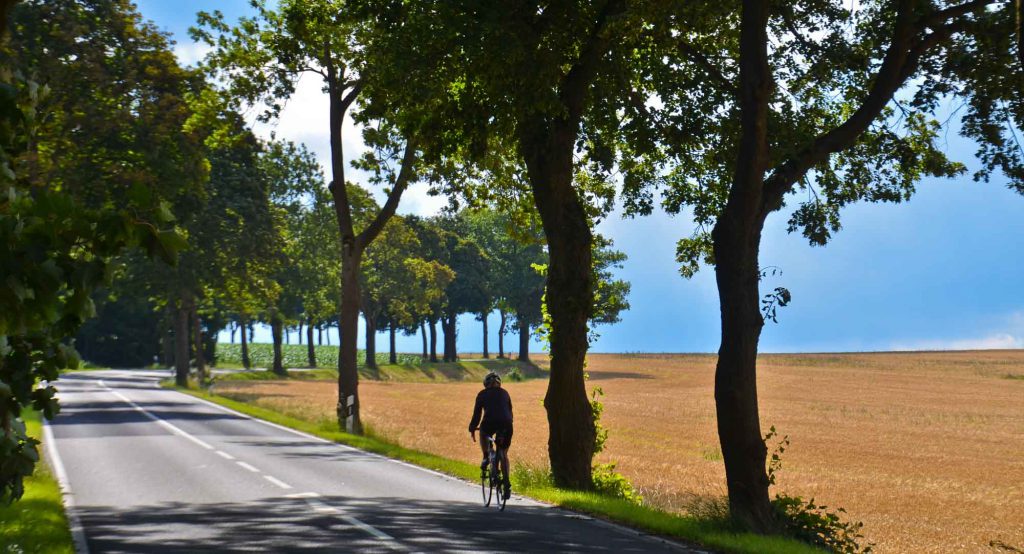 From the sequestered seaside port of Sopoto – with its seaside forest paths and white sand beaches – to the pelagic magic of the pristine Polish Lakes, the second part of stage 2 is a surf 'n' turf feast of the cordon bleu genre! The ambience found in one of Europe's eminent seaside towns is a delightful way to spend the stage changeover, before embarking upon the journey into the heart of the former Eastern Bloc and the springboard for Napoleon's assault on the great Russian Empire. If the senses were not sufficiently piqued by our Gdanskian sojourn, the peninsulas, antiquated ferries and medieval castles that follow will undoubtedly unlock the receptors. Kaunas' magnificent monastery and the rustic Reszel castle come close to taking out the accommodation acclaim, while the forest paths and stunning lakes systems that abound, provide the perfect balm to the ('hump stage's') mid-tour aches and pains!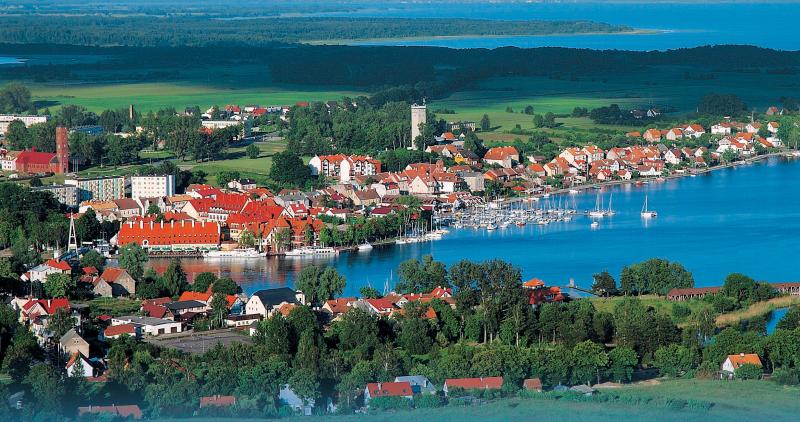 Stage 3 – Vilnius to Tallinn

Leading up to this most auspicious frontier crossing is a stage of growing immensity, as our days in the saddle soar to just below the 200km mark! Thankfully, the topographical features (or lack thereof) in the Baltic states, finds us circumnavigating huge inland seas as opposed to scaling mountain ranges. With two stages of hardened muscles behind us and gorgeous views abundant, the Baltic states provide the perfect flatland cycling scape. As Lithuania slides into Latvia and morphs eventually into Estonia, the Baltic ambience will leave an indelible mark.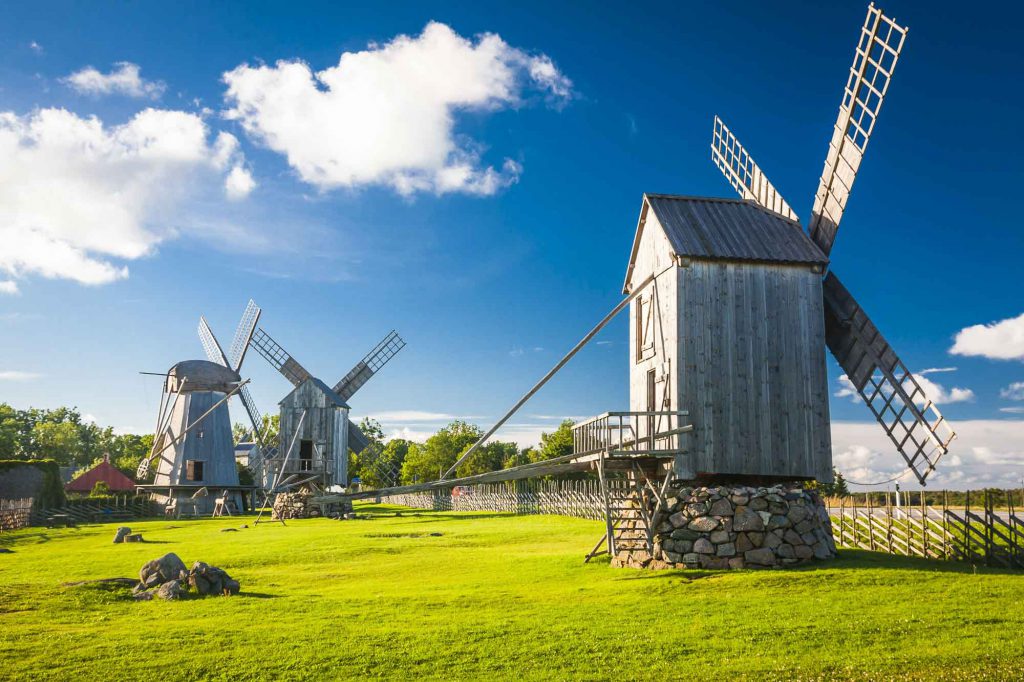 Napoleon Bike Tour Dates 2026
| Stage | Start Date 2026 | End Date 2026 | Days | Cost (Euros) |
| --- | --- | --- | --- | --- |
| 1. Paris to Bautzen | 27th June | 11th July | 15 (14 nights) | €7,490 |
| 2. Bautzen to Vilnius | 11th July | 25th July | 15 (14 nights | €7,490 |
| 3. Vilnius to Tallinn | 25th July | 1st Aug | 8 (7 nights) | €3,990 |
| GrandeArmée – Paris to Tallinn |  27th June | 1st Aug | 36 (35 nights) | €17,530 |
All tours and individual stages are available as a custom tour for your group – contact us for details.
Single Occupancy Supplement
Stage 1  – €910
Stage 2  – €910
Stage 3  – €455
Epic       – €2275
What's Included?
Accommodation in our carefully selected hotels
Meals – hotel breakfasts, snacks en route and pre/post-ride nutrition, lunches including the famed Ride and Seek picnics, multi course group dinners with a focus on the local cuisine.*NB we include occasional independent lunches & dinners to break up the week
Ride and Seek jersey
Garmin 1030 use with all routes preloaded
Ride and Seek water bottle
Kit laundry service once a week
Passionate, experienced and knowledgeable guides always on hand to help
Not Included
Alcoholic beverages
Bike hire
Pre & post tour accommodation
Supplements
Single supplement – Our prices are based on twin/double occupancy. If you wish to have your own room then a supplement is applicable.
Deposit
To reserve a place on a stage of this tour we ask for a deposit of €1000 (or your local currency equivalent). We also accept payment in GB£ and AU$. The final invoice will include any applicable single supplements and bike hire costs.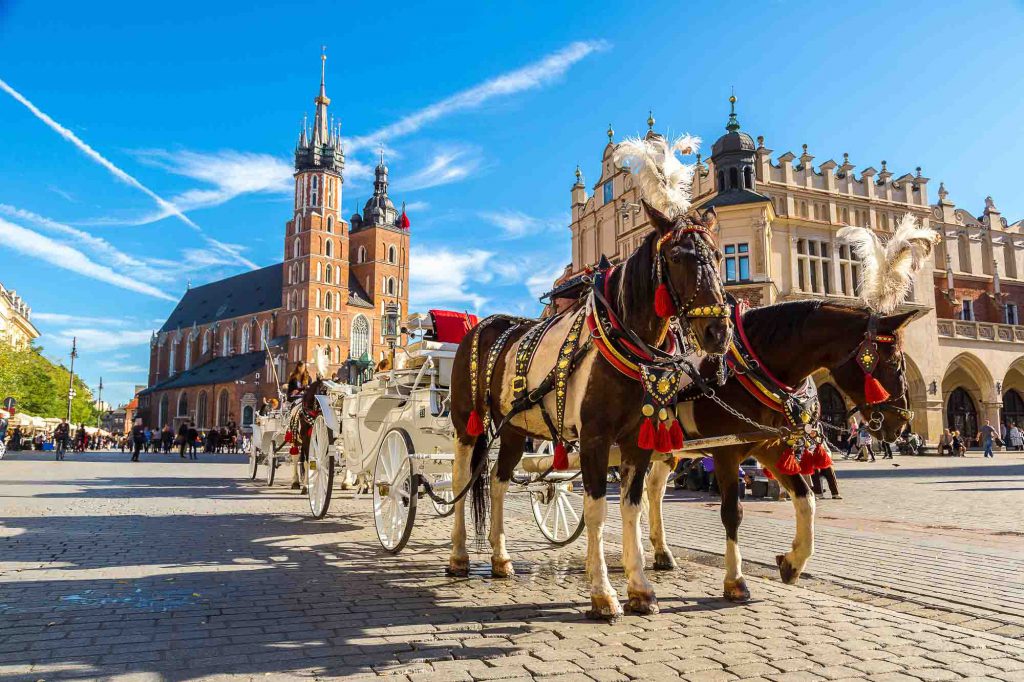 Napoleon Bike Tour – Food & Wine
Stage 1 – Paris to Bautzen
"In victory you deserve champagne, in defeat you need it"

Napoleon Bonaparte
We start our journey in the culinary capital of Paris, whose bistros, in particular, are both as unique as they are characteristically French. From Paris, we ride into the Champagne Ardenne region, which is known as one of the cradles of French gastronomy; with the eponymous fizzy stuff and the delicious produce that comes from the forests of the region, it is easy to appreciate why this is the case. We then head for the luscious region of Lorraine, perhaps best known for its quiche. Interestingly though – and a testament to it bordering Germany – the Quiche Lorraine actually has German origins. Stage one finishes well into Germany's interior, as we ride through the Rhineland on our way to Worms. Anyone for Rheinischer Sauerbraten (a marinated beef dish) and Wheat beer on the banks of the Rhine?
Napoleon's favourite wine was actually Chambertin – a robust, red wine and still regarded as one of the best reds in Burgundy.
'Rhein em Flammen' is the title given to the spectacular midsummer 'town off' (of all things gastronomic) that occurs along Germany's most famous stretch of food and wine 'der Rheingau'! With nearly 8000 acres of vineyards – packed into the 20 mile stretch of West flowing Rhein, which provides an exceptional wine climate – this tiny pocket of paradise provides the inspiration for much of our German menu. Crisp Rhein Riesling is sipped almost more frenetically than her bubbly French neighbour, while the Rheingau 'Spätburgunder' (pinot noir) accompanies the Saxonic pork knuckles and beef bonanzas with its charming German frankness!
Vineyards and castles along the Rhein – what else could you ask for?
But let's face it, we are all aching to sip upon those time renowned monk ales and artesian beers that just about dribble from these sacred forests! Protected by German purity laws, the produce that has been perfected in these regions over centuries will be one of the outstanding gastronomical experiences of the tour, if not of your life!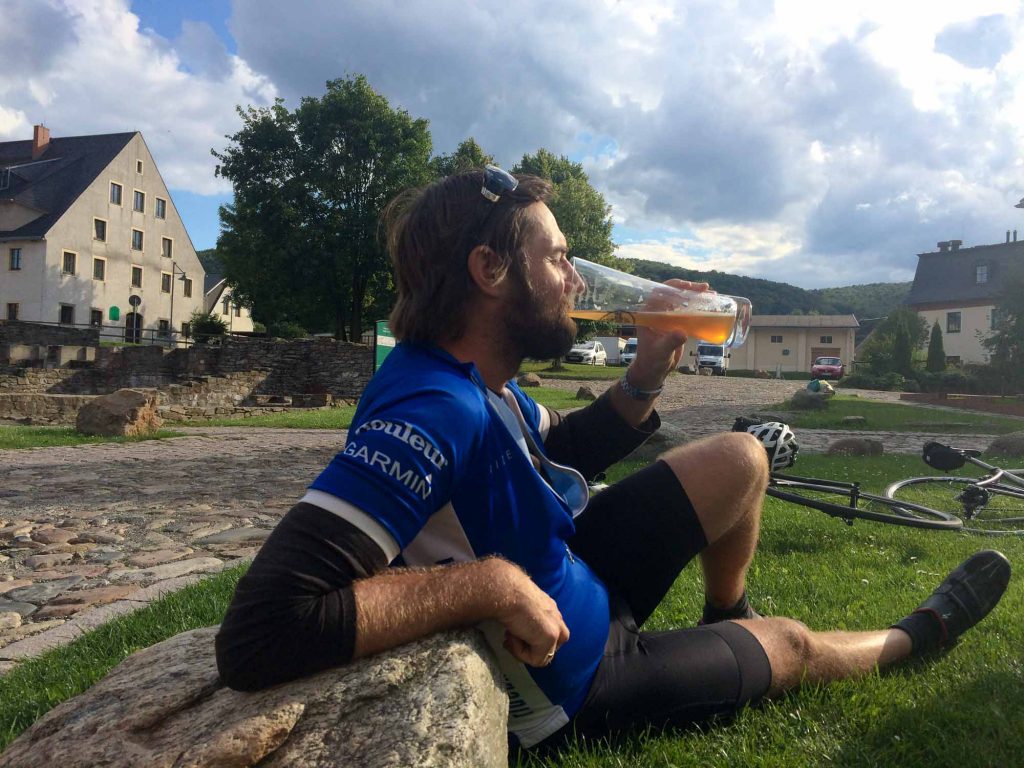 Stage 2 -Bautzen to Vilnius
Leaving Germany's bountiful forests, one feels momentarily anxious that the food fantasy may begin to fade. The impression lasts only as long as the day's ride, as we enter into Zen Ziggy's majestic Palac wherein reside his kitchen wizards! Our first meal in Poland, with our host, features tantalising dumplings pierogi' accompanying a crispy duck delight and a Polish hunter's stew 'Bigos' (although when we arrive in Lithuania we will find they claim this excellent dish!). With our anxiety appeased, we sail leisurely through the plethora of Polish delicacies, from Golabki (stuffed white cabbage) to Zrazy (juicy meat rolls) and never does a plate return un-polished! With stomachs satisfied we set about replacing those Monkian ales with the magnificent Polish Mead – a refined, pastorally sweet beverage based on pre-Napoleonic recipes; using all natural ingredients and aromatic bee honey…Buuuzzzzzzz!
The Polish Hunter's stew 'Bigos'!
Lithuania's favourite dish, the 'Cepelinai' (named after Graff von Zeppelin because the potato dumplings are similar in form to the airship he invented), has to be tried just for the name! With Z's becoming a leitmotif of this tour, the Lithuanian ʺdidžkukuliaiʺ takes phonetics to a new level and you can dine for free if you can pronounce it! While traditional foods are bland in style, the simple, whole food flavours are perfectly suited to the ravenous appetites of a hungry cyclist! The Lithuanian desserts are a menagerie of invention, utilising their bounty of local, forest fruits and penchant for design – the 'šakotis, a large circular branching structure similar in taste to German Baumkuchen or 'tree bread' – to recreate their natural surrounds even as we feast! Oh, and the wine?…if it is called 'Birute' it has to be gute!
Trakai – On the route in the Lithuanian lakes – home to kibinai, a Lithuanian speciality.
Stage 3 – Vilnius to Tallinn
Although Latvia is traditionally a country of beer drinkers, whose purist laws for fermentation are as rigorously applied as the Belgians, the same deference exists towards its winemaking; and there are a remarkable number of tiny farm outlets that sell their produce! It has to be said, however, that the Latvian way is quite simply the beer way (not that our wine samplings with dinner will change) and they pay unwavering homage to their favourite village recipes during many a discussion of whether 'Tērvetes Senču' beats 'Užavas Dark' in the malten-hoppy stakes! But we must not forget enigmatic Estonia, whose inhabitants also love a beer! And where there is beer, there must be Fish!!! Peipsi Jarv, the massive inland sea that fends off Russia, has a plenitude of pisces to supplement the effervescent brews and our dining feels more like al fresco Mediterranean than al freo Estonian!
 Borscht soup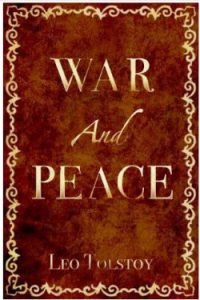 One of the most important works of epic literature War and Peace focuses on the experience of 5 aristocratic families during the Napoleonic invasion of Russia in 1812. A fantastic book but also one of the longest you are ever likely to read!
There remains the greatest of all novelists – for what else can we call the author of War and Peace?
Virginia Woolf
Tolstoy's War and Peace has often been put in a league with Homer's epic poems; it seems to me that the same might be said for Pevear and Volokhonsky's translation of his great novel.
Michael Katz New England Review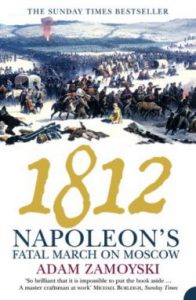 Focusing on the 1812 invasion of Russia this excellent account of the disastrous event is extremely readable and a great book.
Zamoyski's book is a brilliant piece of narrative history, full of sparkling set-pieces, a wholly fascinating account of what must be reckoned one of the greatest military disasters of all time.
Sunday Telegraph
No review can do justice to the scholarly integrity and human sensitivity of this book, or to the horror it describes … "1812" is one of the greatest stories ever told.
Christopher Woodward Spectator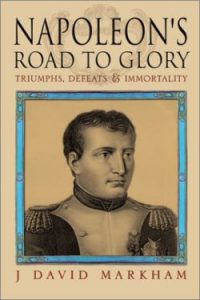 A fast-moving and fascinating biography of Napoleon from childhood to death. An easy and informative read.
A fine blend of scholarship and storytelling…puts to rest some of the myths surrounding Napoleon.
Ben Weider, President, International Napoleonic Society
Markham has given the man and events a totally original and new spin that is a veritable tour de force.
Prince Gregory Troubetzkoy, International Napoleonic Society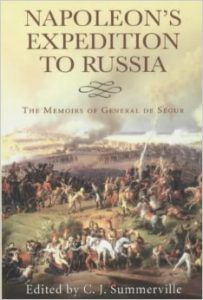 This book has always been the one great source for scholars on the Emperor Napoleon's Russian misadventures. An extremely readable first-hand account of the events, starting from the entrance of the Grande Armée into Russia and providing enthralling detail on the following campaign.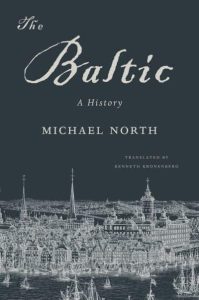 As recommended by Napoleon 2022 tour alumnus Pat, this book covers a thousand years of the history of the 'Nordic Mediterranean', from the Vikings to the modern European Union. It charts the tribes, trades and influences that have ebbed and flowed across one of the greatest economic and cultural crossroads of the world.
Napoleonic History
"Death is nothing, but to live defeated and inglorious is to die daily."

Napoleon Bonaparte
By 1812 Napoleon had already conquered virtually the whole of continental Europe – from southern Italy to the Baltic, from Portugal to Poland. With a glittering 20 years of military triumphs behind him, Napoleon had enough gall to proclaim himself emperor of a kingdom that rivalled the size of the ancient Roman empire.
But Great Britain, France's arch enemy, remained independent and defiant. At the Battle of Trafalgar, in 1805, Lord Nelson defeated the combined French and Spanish navies. Napoleon had hoped to undermine the economic superiority of Britain by banning trade with her and excluding the products of the 'nation of shopkeepers' from European markets.
However, when Russia refused to join a Europe-wide blockade of Great Britain, Napoleon made preparations to invade by assembling the largest army the world had ever seen. The Grande Armée, consisted of about 700,000 soldiers from almost every nation in Europe. Not only did the emperor Napoleon believe he could not lose but also that victory would be quick – Russia would be defeated in three weeks. Yet the Russian campaign – known to Russians as the Patriotic War of 1812 – was a catastrophe of epic proportions that sowed the seed for Napoleon's downfall.
On 24th June 1812, the Grande Armée crossed the river Neman in a bid to conquer Russia. Napoleon entered enemy territory at Kaunas in Lithuania and, against all expectations, the Russian army simply withdrew first into the city of Vilna, then into the heart of Russia.
They retreated adopting a scorched-earth policy and the faster they withdrew, the further Napoleon pursued them into Russia, looking to strike a killer blow. By this stage of Napoleon's invasion, it was the middle of July and it was the heat rather than the cold that was becoming a major obstacle. One veteran described the hot conditions as "worse than anything we'd known in Egypt". Men died of heatstroke and dysentery at such a rate that the army had been reduced in size by a third when it reached Vitebsk. The remaining men were at the end of their endurance and they hadn't even fought a single battle! Many of them had been on the march for three months, all the way from Paris with only two days' rest. Others had endured a forced march for 32 hours covering a daunting 170km!
The armies finally met at the Battle of Borodino – it was one of the bloodiest single days of battle in the Napoleonic Wars. It has been calculated that nearly 2 men died per second. There were over 70,000 casualties by the day's end. Although the Russians were defeated, Napoleon regarded Borodino as "the most terrible of all my battles."
A week after Borodino, on the 14th of September 1812, Napoleon marched into Moscow. Out of the almost 700,000 men that had made up the Grande Armée, only 100,000 reached Moscow. What they found was a deserted city which the Russians had stripped of all supplies. To make matters worse, the next day Moscow went up in flames; perhaps burnt down by its Governor. Four-fifths of the city was destroyed.
Napoleon hung around for a month, waiting for the Tsar – who was in St Petersburg – to make peace, but the Tsar was in no mood for negotiation. "My campaign, led by General Winter, is just beginning", he said. "There can be no peace with Napoleon."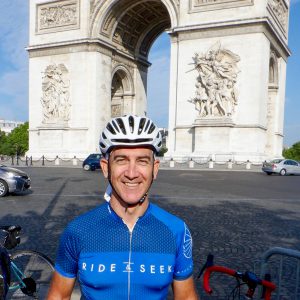 Napoleon was an awesome adventure and great achievement for everyone. It was tough going at times but the friendship and support of everyone in our group made it the trip of my cycling lifetime!
3,672km, 29,000 metres of climbing; 7 countries in 30 riding days – truly an epic ride! Five weeks together on bikes helped to form close bonds and I look forward to more Ride & Seek epics with new friends.
Michael L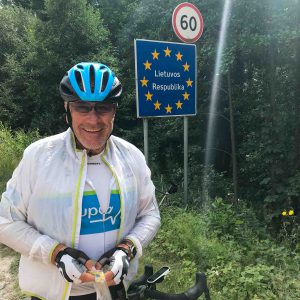 After having toured with several different companies, Ride and Seek provide a unique experience not to be missed by any touring bike rider.
Great on-road support if needed and an ever-watchful eye on all participants to ensure things are going OK. Riding with a team that loves riding and touring, enjoying the adventure and the camaraderie that builds as the days and weeks go by makes your real-life seem another world away. Always sad when it ends. Until the next one.
Alex B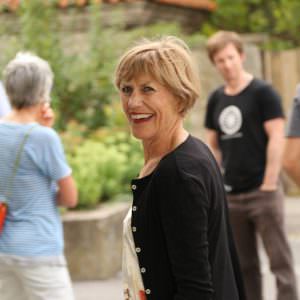 Your team did a magnificent job in the planning & executing of this tour – the castles, chateaux, monasteries & mansions we stayed in were amazing!
Ruth K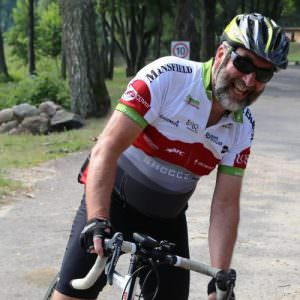 Thanks guys, in your role as tour operators and guides your professionalism, work rate, attention to detail and commitment was second to none.
Gary P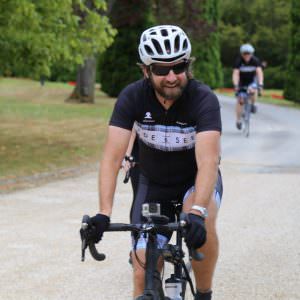 The finest food and wine from France, the best roads of Germany, Polish castles, new age Baltic states, and behind the romance of Russia. We did more than follow Napoleon's footsteps, we opened up a new world. Thanks to Ride and Seek, my life is enriched because of the 2015 Napoleon tour
James S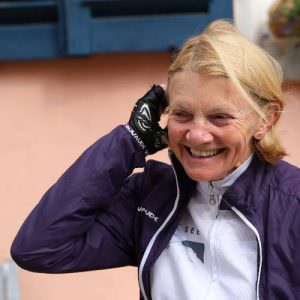 A fantastic tour for the adventurous with the usual Ride and Seek standards – well researched, great accommodation and meals and the best of guides and support. This tour has a variety of landscapes, terrain, cultures and is filled with history both ancient and modern. There wasn't a day when I thought I'd prefer to be somewhere else.
Kay J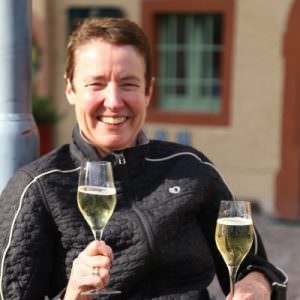 The guides? What a team! On and off the bike the guys could not have been better. their focus was on ensuring that everyone was safe and enjoying themselves. Nothing seemed to be too much trouble. They handled sometimes difficult situations, with grace, and good humour. And as an added bonus Mark and Dirk's photography is simply stunning. So I've done 2 Ride and Seek trips now, thoroughly indulged and enjoyed myself both times. Now I just have to convince my boss that it is in his interests to let me go on Caesar next year 🙂 I'm working very hard on it.
Sharon W
Tour at a Glance
The Napoleon Tour
GRANDE ARMÉE! Paris to Tallinn

Dates: 27th June – 1st August 2026
Countries: France, Luxembourg, Czech Republic, Germany, Poland, Lithuania, Latvia & Estonia
Number of days: 36 days
Number of stages:  3
Price:  €17,530
Grading:

Stage 1 – Paris to Bautzen

Dates: 27th June – 11th July 2026
Number of days: 15 days
Price: €7,490
Grading:

Stage 2 – Bautzen to Vilnius

Dates: 11th – 25th July 2026
Number of days: 15 days
Price: €7,490
Grading:

Stage 3 – Vilnius to Tallinn

Dates: 25th July – 1st Aug 2026
Number of days: 8 days
Price: €3,990
Grading:
.