The Ride and Seek Experience – 10 Reasons to Travel with Us!
It is about more than riding your bike from A to B. It can mean finding your tribe, boosting your health, rediscovering the simple joys in the every-day, indulging your spirit of adventure, connecting with different cultures and providing a sense of historical place.
We feel the cycle tour journey provides the perfect conduit for helping you achieve your own purpose. Where we come in is to provide you unrivalled support which allows you to focus on enjoying the journey, without having to worry about the more mundane details.
---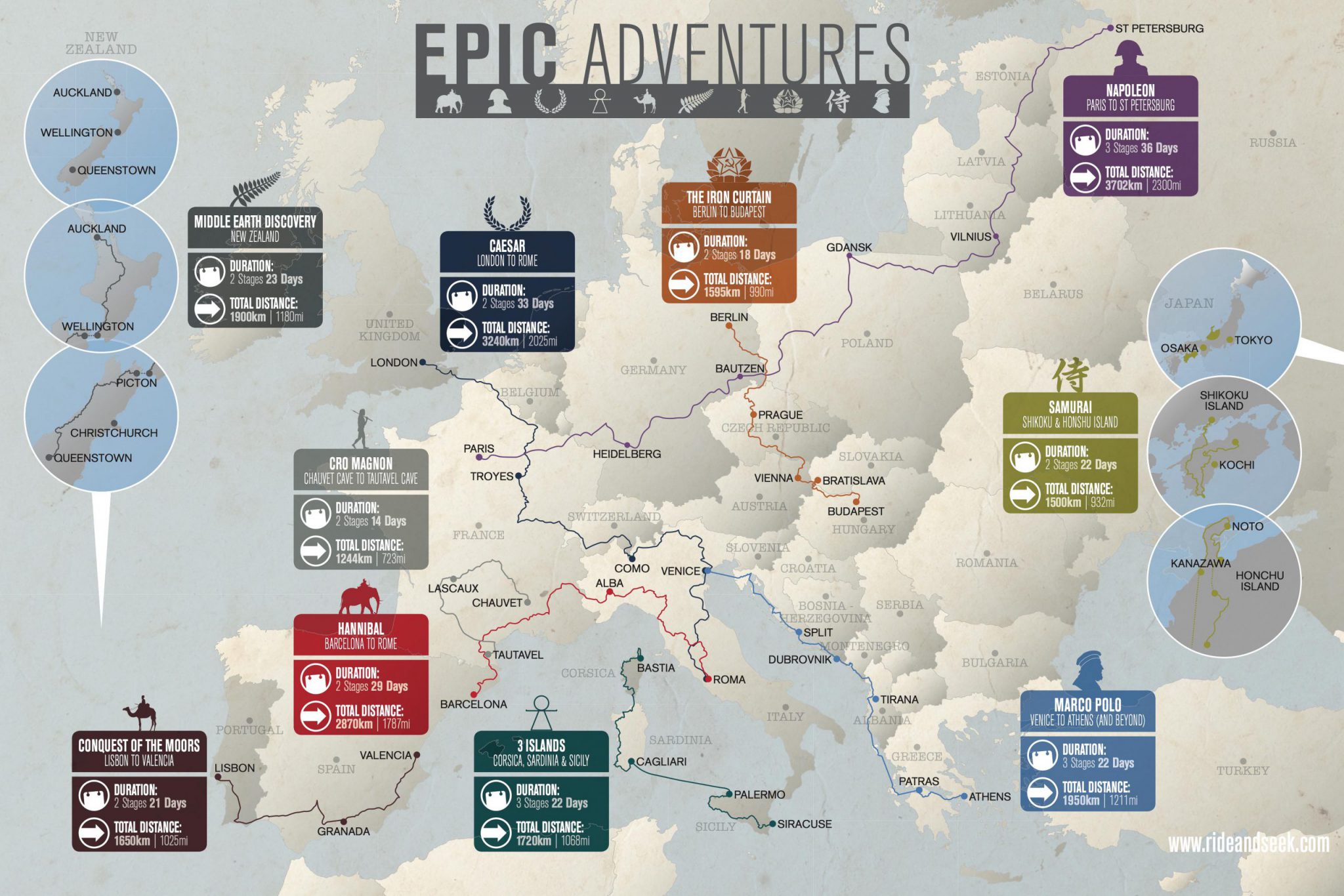 1: Pioneers of Epic bike tour itineraries with the frills

When Ride and Seek launched in 2010, we were the first company to offer epic, luxury, historical-based cycle tours. Ever since that first tour, we have been busy perfecting our tour formats and routes and building up the range of tours we offer. Each year we have added an Epic to the roster and we now have 10 on offer across the globe. Year on year we believe that our tour delivery has improved.  In a testament to this, we are proud to have been featured in a number of prominent publications for the tours we run including the New York Times and Outside magazine. We were particularly honoured that in 2017 Forbes listed 3 of our tours among the 8 Epic cycling trips it selected for the Bicentennial of the bike.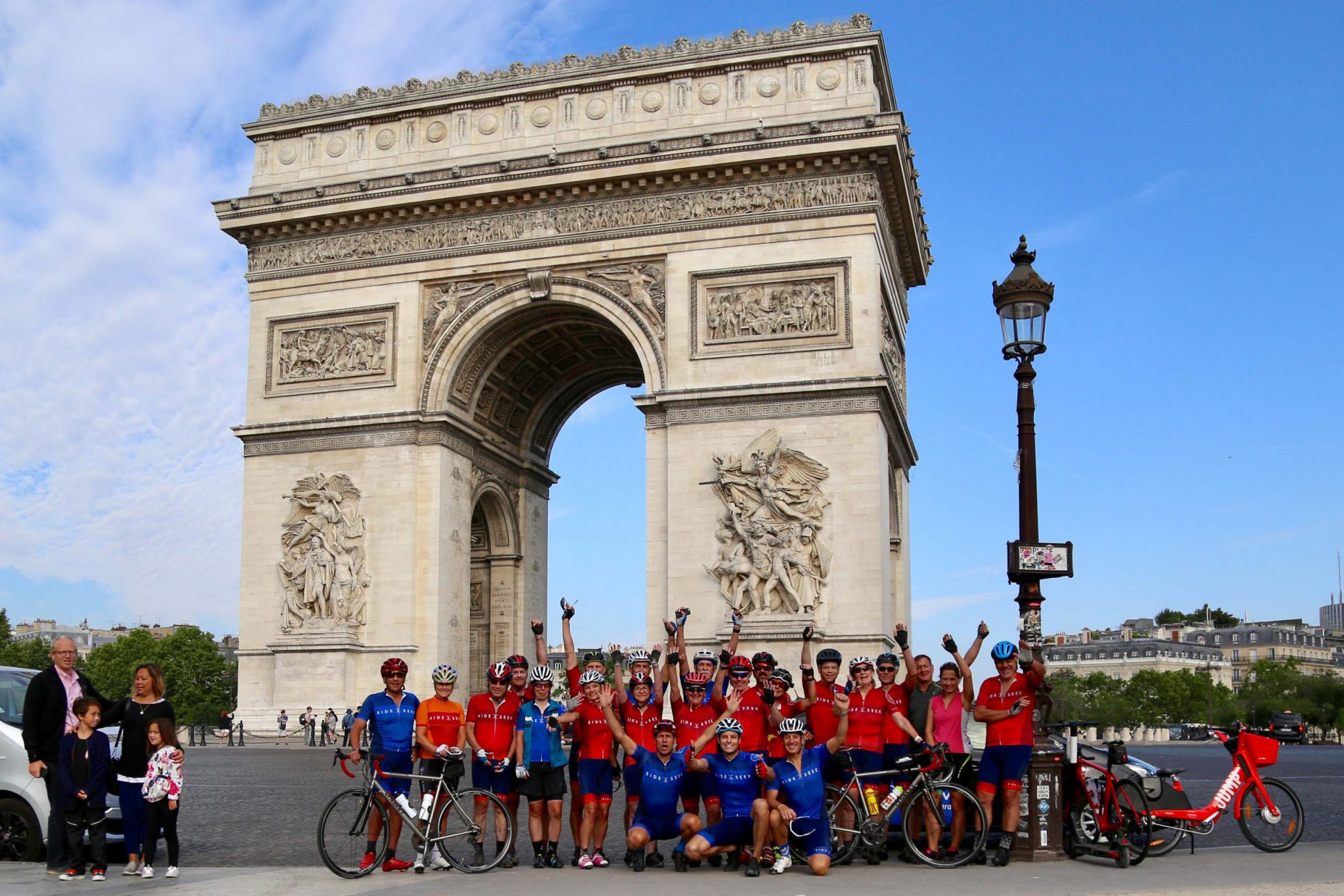 2: A historical sense of place on all of our tours

The history of a destination gives you a real sense of where you are at.  Historical context is a central component of what we offer – be it following in the footsteps of a historical figure or simply soaking up the diverse history along the way. On our Epic Experiences, the daily route briefings don't just cover the ride ahead but hypothesise about the historical context as well. This is complemented by informal lectures with the guide teams well versed on the historical angle of each tour and history experts joining us along the way. Whether history is your thing or not we think that our historical niche is central to giving you a true sense of places you travel through.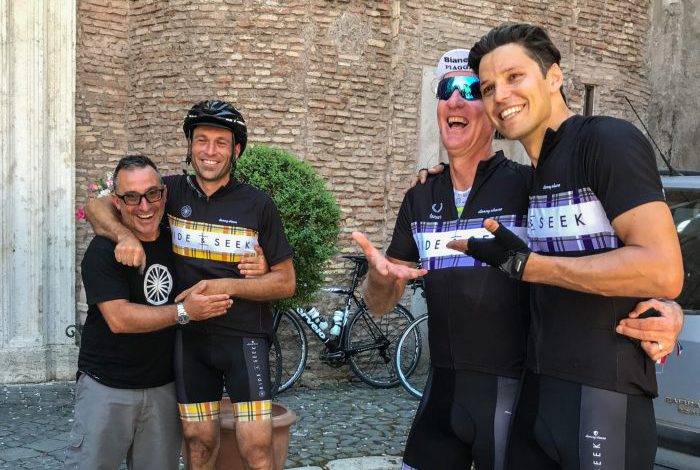 3: Passion and expertise throughout the team

From your first contact with Ride and Seek until after you return home from tour, we want you to feel valued and satisfied. Our team is a carefully selected group of experts with a consistent passion for customer service, which shines through in every part of your Ride and Seek experience. Our head office staff aim to help make every detail easy for you so that when you arrive on tour you feel relaxed and prepared. On tour, our highly experienced guides are there to support you at every pedal stroke, allowing you to discover, savour, learn and find joy at every turn. Tour creation and quality control are overseen by a core team of 6 trip specialists who have worked for a combined 92 years in the bike tour industry. From start to finish you're in safe hands!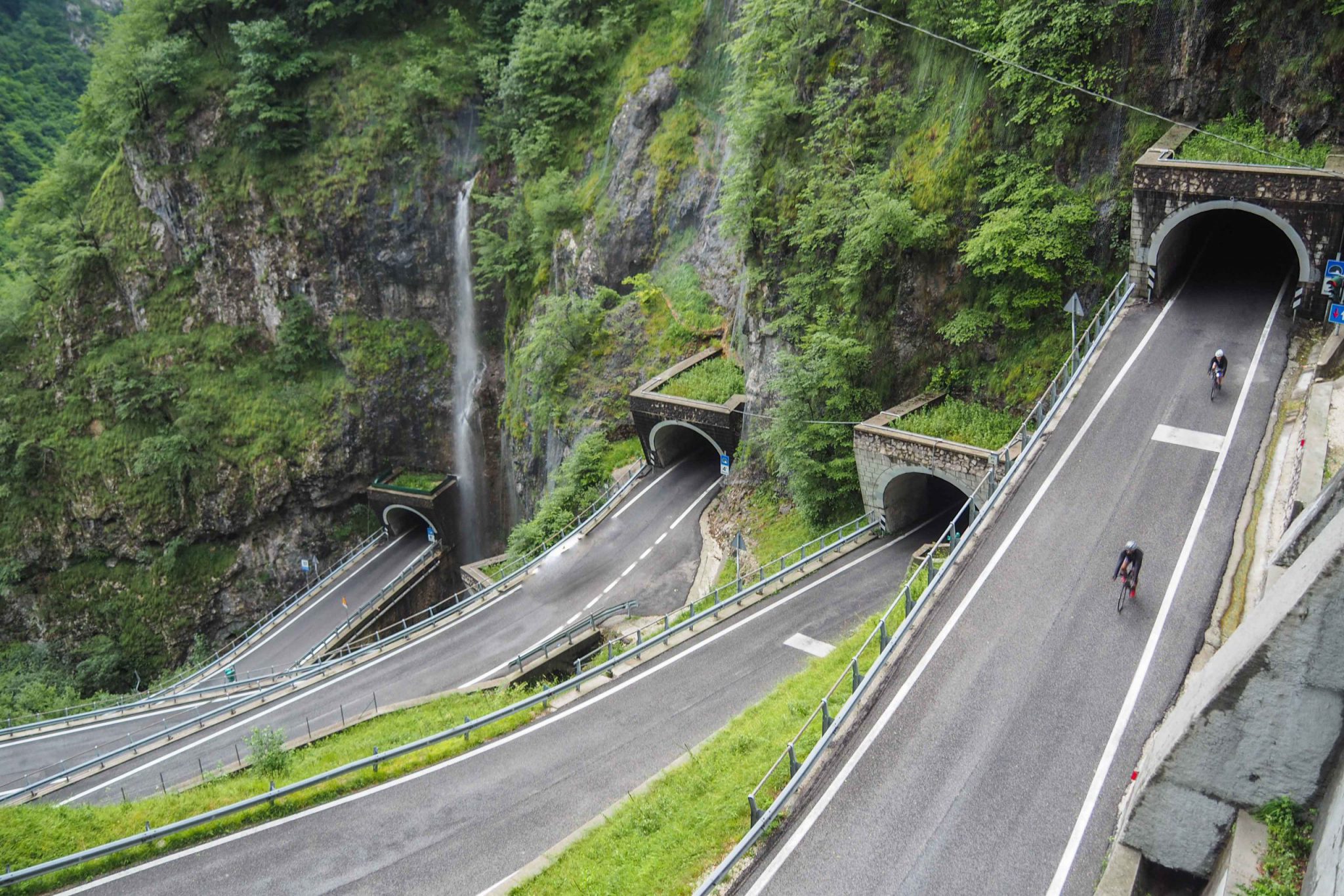 4: Old school and innovative route design

We take pride that every road we cycle on has been scouted in person before we take guests on it. Combining the latest navigation technology with a boots on the ground approach we always seek out the road less travelled and simultaneously avoid having to shuttle guests. We like to think of it as "riding like a local" wherever you go. Our routes take you across country borders, in and out of major cities and also through the prettiest small villages and rural towns. We often get asked by our guests how we do it and the answer is simple. We believe the best way is always in person, scouting every possible road for our route in-person to ensure you beautiful vistas, better road surfaces, less traffic, and no nasty goat track surprises!
5: It's your holiday so ride at your own pace

It's your cycling holiday and as such we strongly believe you should be able to ride at your own pace. Indeed, over the years we have become very adept at managing a broad spread of riders. The conversations we have pre-tour and the espresso grading system help you choose the right tour but on the tour itself, we leave you to ride at whatever pace suits you. Whether you have aspirations to join the Tour de France or prefer to stop at every church and sunflower to take photos, we've got you covered. A combination of expert van support, guides that cycle with you, tracking technology and our Garmin 1000 GPS units allow you to look up and smell the flowers and take it all in, without feeling any pressure to keep up with the person in front.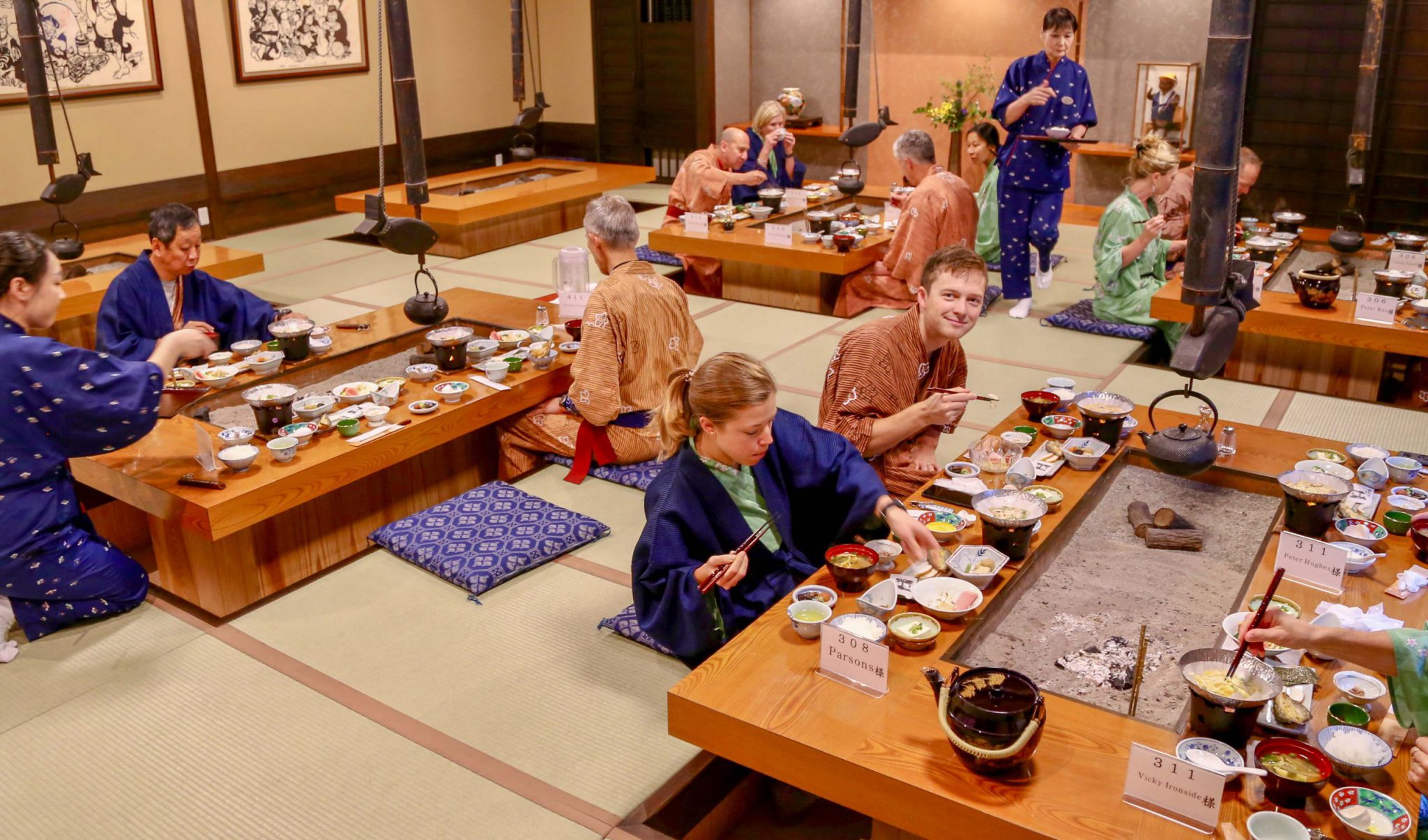 6: Discover a true sense of place through immersive travel

By using experienced guides, many of whom have that lived or live in the places we travel through, our aim is complete cultural immersion. We do this by providing informal historical lectures, language guides and lessons, unique local experiences and gastronomical immersion. We also look for spontaneous opportunities to experience local culture be it passing a local festival, market or riding with local bike clubs along the way. We also recognise that food and wine is an integral part of cultural immersion and we seek out off the beaten path cuisine, be it local cheeses and olives on our picnic table to convivial dinners in local establishments, savouring local wines.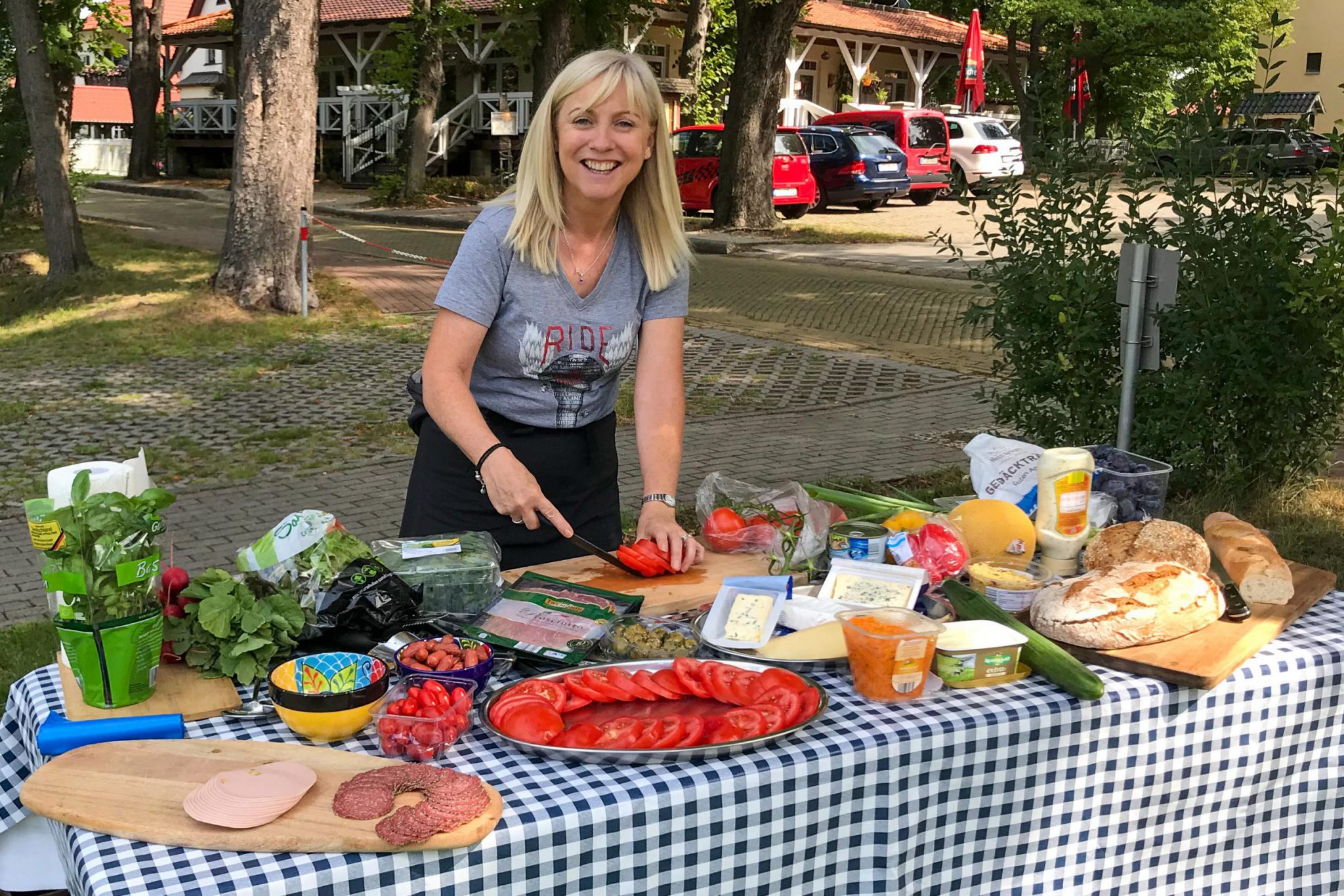 7: Perfecting the art of food and hydration on the road

This has been honed since we began and reflects the unique nature of the tours we run and the importance we place on ensuring that our riders are fed and nourished throughout the day. We have an accredited dietician on the team who has approved our snack provision before, during and after the ride to help optimise endurance and recovery. Our delectable local picnic lunches en-route are geared to satisfy hungry cyclists, whether you like to 'grab and go' or linger a little longer.  The early coffee stops set us up to keep the legs moving through the morning and the post-ride snack table is set up with recovery in mind. Working with Veloforte we also believe we offer the best (and tastiest) energy bars on the market.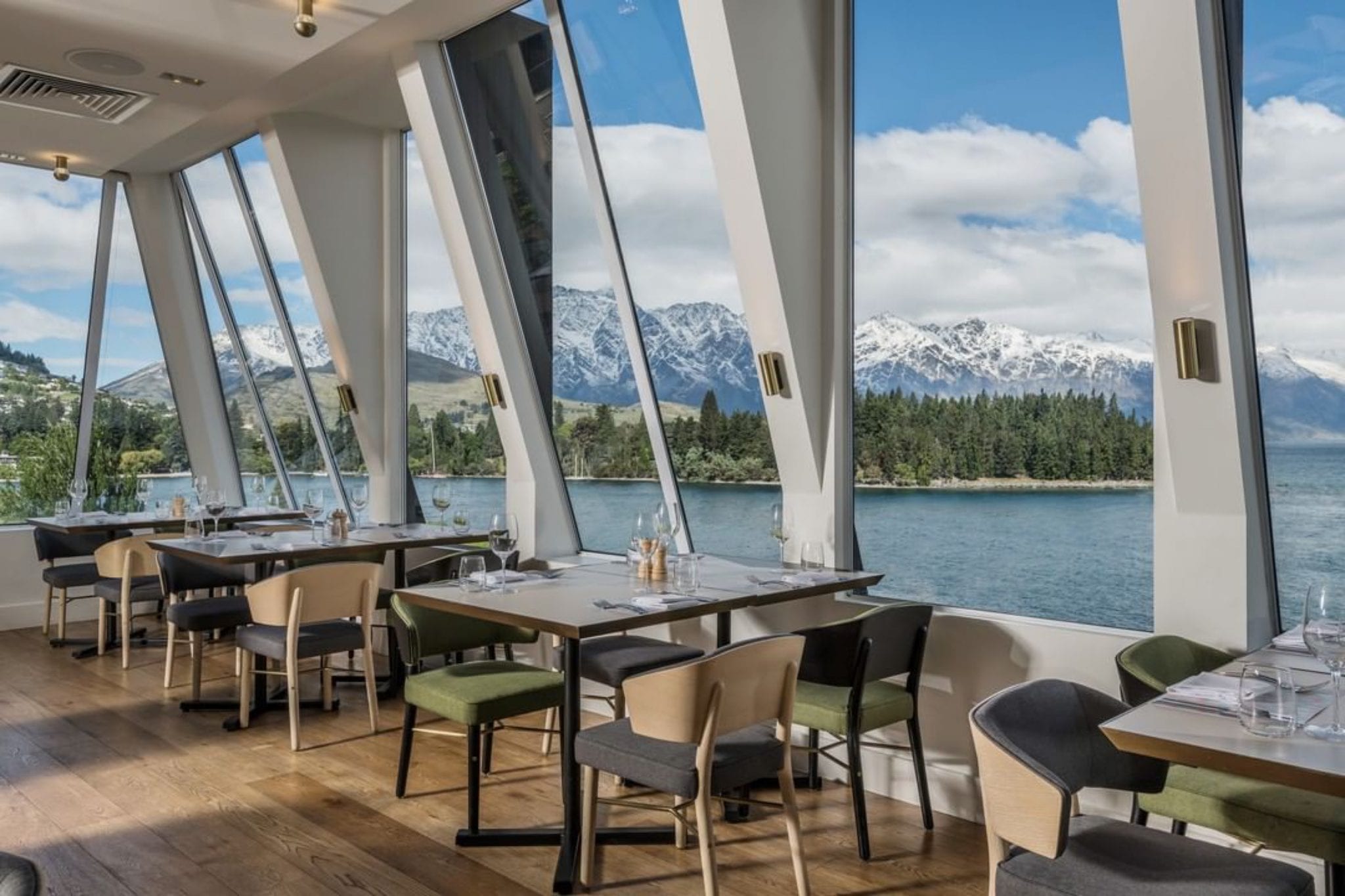 8: Superb and charming accommodations

You won't find any campsites or generic chain hotels on our tours. Instead, we put a great deal of consideration into finding unique accommodation with personality and warm hosts for an authentic experience. We also consider many other factors including close proximity to facilities that we know our guests appreciate. Whether you want to go for an explore in a town or village, get a coffee or a glass of wine or just get your laundry done, we consider all of these factors for you where possible, especially for our rest days. Also by keeping the group size small, we are able to stay in the smaller, family-run establishments that add to the authenticity of the travel experience we hope to provide.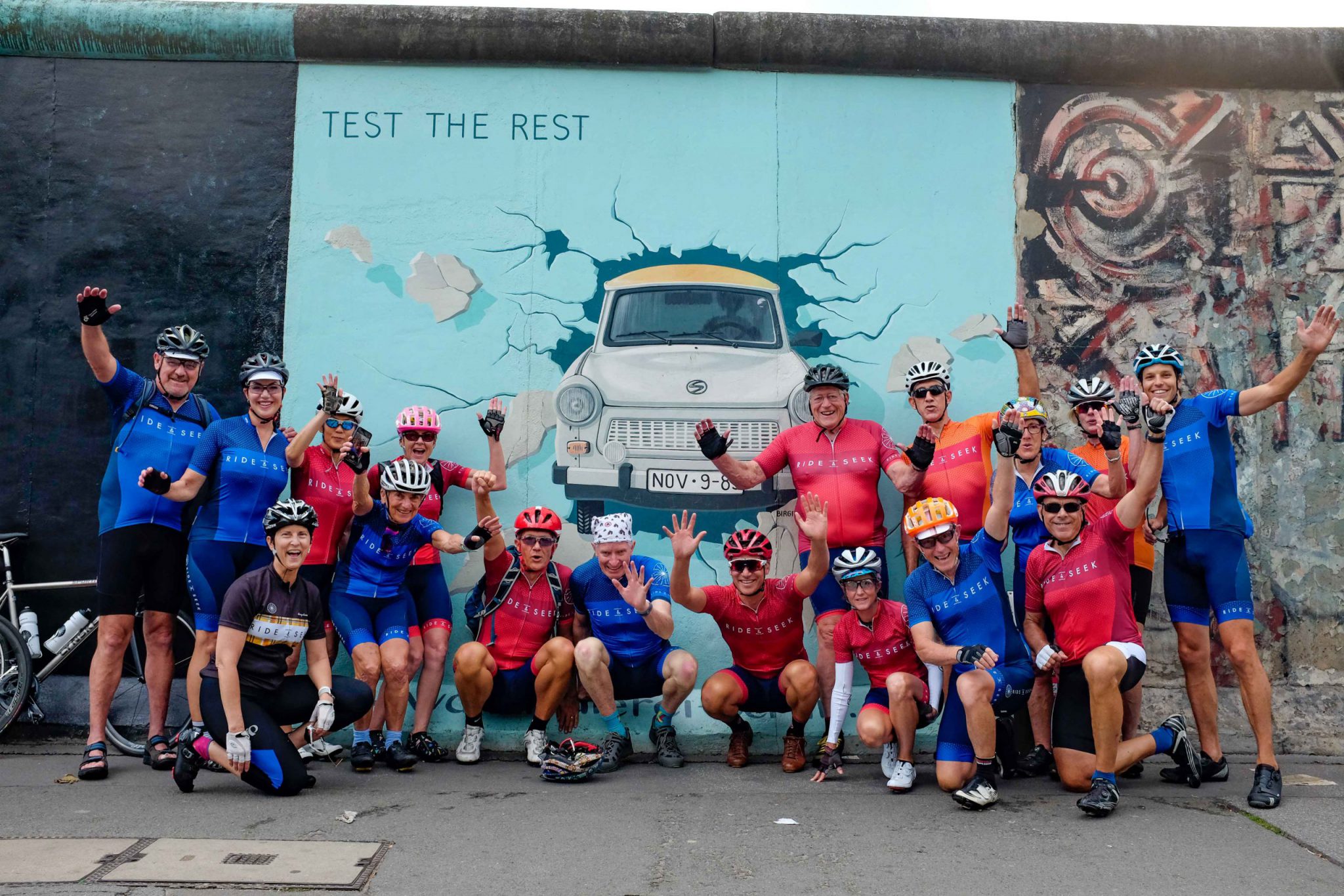 9: A unique guest experience from a unique company

We have one of the highest returning customer rates in the business, which drives our passion to deliver the best tours possible. Our guests continue to rate us highly on our customer service, on-tour support, incredible routes, value for money and for the rich learning and cultural experiences on tour.  Whether it be dietary requirements, particular bike selection, help with pre and post-tour arrangements or local recommendations we'll always go the extra mile. Our mantra is that we are only as good as our last tour and that drives our desire to consistently improve our tours. From a delectable picnic lunch with a to-die-for view, to a post-tour photo book of special tour memories, we aim to "surprise and delight" you at every turn. Let us surprise and delight you.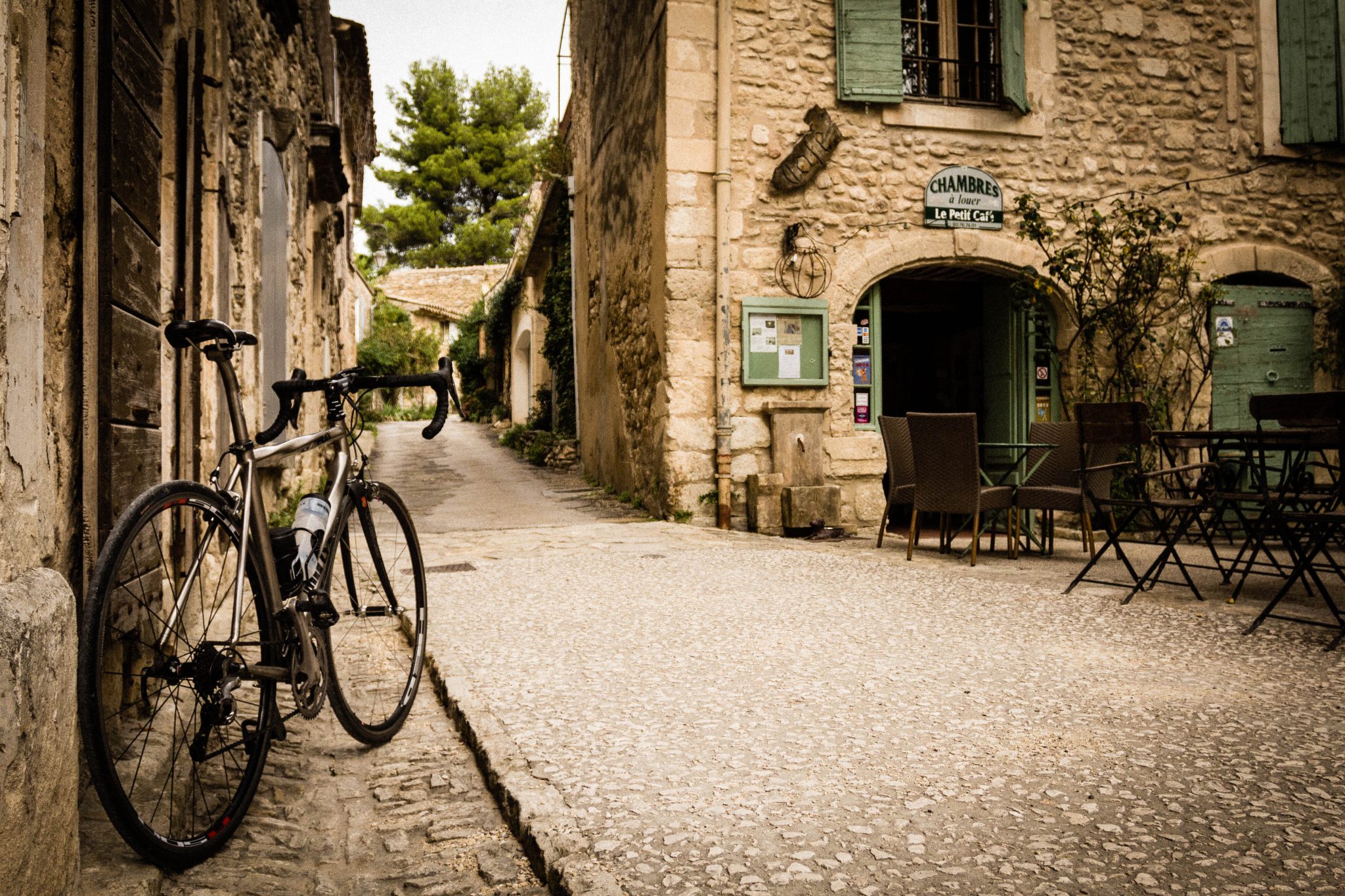 10: Partnerships with trusted industry leaders

Just as we aspire to be the best in the industry we only look to collaborate with those that excel in their chosen fields. On the bike front, we work with Lynskey and Bianchi for our regular bikes. We have partnered with Comotion for our tandem and Rolf Prima for their handbuilt wheels. Kit wise we are sponsored by MEM for their exceptional 'Made in Italy' attire and work closely with the clothes brand Cycology. For navigation, we have worked with Garmin and Ride with GPS since we first started. Our nutrition partner is Veloforte and accessory wise we are proud to be sponsored by Kask helmets. These collaborations are based on a mutual appreciation of our respective products and are all important elements in our own tour delivery.
---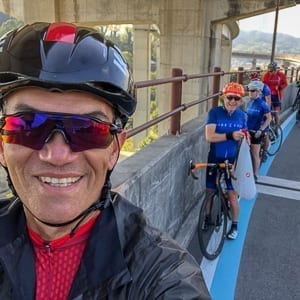 It was a privilege to join the inaugural Samurai tour with Ride and Seek! The riding was as good as I've experienced anywhere. We were immersed in pristine beauty, crystal clear rivers and a "back in time" look at rural Japan!
Jon F
It was a privilege to join the inaugural Samurai tour with Ride and Seek! The riding was as good as I've experienced anywhere. We were immersed in pristine beauty, crystal clear rivers and a "back in time" look at rural Japan!
Jon F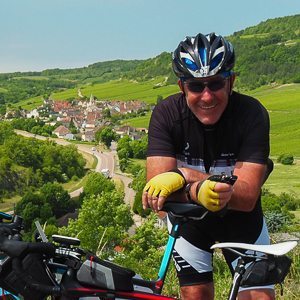 Not just another bike tour, but a complete adventure; places, distances, terrain, vistas, gastronomy, history, stories and people from all walks that you would never meet in ordinary life; managed with care and attention every day to get us safely home.
Alex B
Not just another bike tour, but a complete adventure; places, distances, terrain, vistas, gastronomy, history, stories and people from all walks that you would never meet in ordinary life; managed with care and attention every day to get us safely home.
Alex B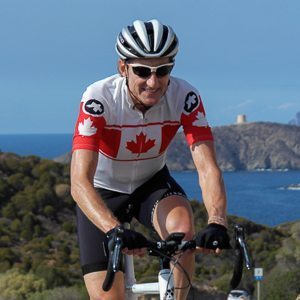 After my 12 years of riding bike tours and adventures, and my second tour with Ride & Seek, I believe Dylan and his professional guides have the magic formula. Every detail is covered and no request is too large, so all I needed to do was turn the pedals and enjoy the ride. I can't say enough about the route, food, wine, and accommodations, however, the icing on the cake is their knowledge of the local history and culture. Thank you, Dylan and team, and keep up the great work.
Ted V
After my 12 years of riding bike tours and adventures, and my second tour with Ride & Seek, I believe Dylan and his professional guides have the magic formula. Every detail is covered and no request is too large, so all I needed to do was turn the pedals and enjoy the ride. I can't say enough about the route, food, wine, and accommodations, however, the icing on the cake is their knowledge of the local history and culture. Thank you, Dylan and team, and keep up the great work.
Ted V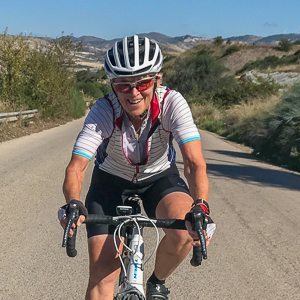 This 3 Islands is the full package. The most complete cycling trip I have ever experienced. As promised by Ride and Seek, every day contained challenging cycling, breathtaking scenery, and multiple opportunities to experience the history and culture of these three islands. Dylan Reynolds and his expert team of guides managed a set of formidable logistics flawlessly. Hats off to Ride and Seek for this amazing journey!
Christine C
This 3 Islands is the full package. The most complete cycling trip I have ever experienced. As promised by Ride and Seek, every day contained challenging cycling, breathtaking scenery, and multiple opportunities to experience the history and culture of these three islands. Dylan Reynolds and his expert team of guides managed a set of formidable logistics flawlessly. Hats off to Ride and Seek for this amazing journey!
Christine C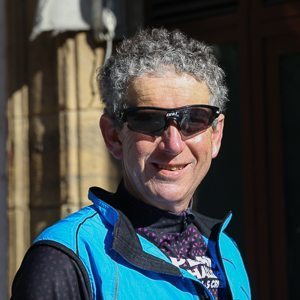 Overall this was more than just a ride- it was a carefully planned and professionally implemented event providing not only a bike riding experience through astounding scenery but a degree of exposure to the local culture, cuisine and the ancient and modern history which has uniquely shaped these beautiful places and their people. Ride and Seek are to be congratulated on providing such a virtuoso performance!
Chris B
Overall this was more than just a ride- it was a carefully planned and professionally implemented event providing not only a bike riding experience through astounding scenery but a degree of exposure to the local culture, cuisine and the ancient and modern history which has uniquely shaped these beautiful places and their people. Ride and Seek are to be congratulated on providing such a virtuoso performance!
Chris B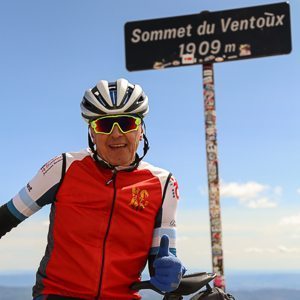 The ability to achieve climbing both Mt Ventoux and Alpe d'Heuz at age 71 made this experience one of a lifetime. It proves to me, once again, that regardless of age, one can target accomplishment and achievement beyond the comprehension of most. The planning and execution of Ride and Seek made this possible for me and I will forever be grateful! Thank you!
Jerry P
The ability to achieve climbing both Mt Ventoux and Alpe d'Heuz at age 71 made this experience one of a lifetime. It proves to me, once again, that regardless of age, one can target accomplishment and achievement beyond the comprehension of most. The planning and execution of Ride and Seek made this possible for me and I will forever be grateful! Thank you!
Jerry P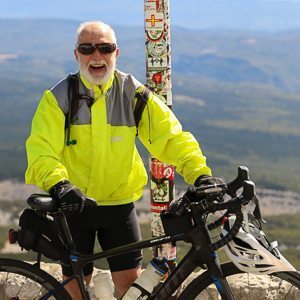 I signed up for Hannibal ride because of the combination of historical story and the cycling adventure. It met all my expectations. Excellently organised and supported in every way. I am a slow rider up hills (the slowest) but there were plenty of opportunities for me to ride at my own pace and I appreciated that flexibility by the guides.
Robert R
I signed up for Hannibal ride because of the combination of historical story and the cycling adventure. It met all my expectations. Excellently organised and supported in every way. I am a slow rider up hills (the slowest) but there were plenty of opportunities for me to ride at my own pace and I appreciated that flexibility by the guides.
Robert R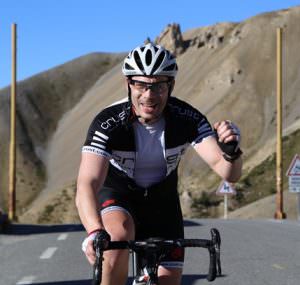 A spectacular, challenging, exquisite, unforgettable experience. When you ride and seek you will hit the bed each night knowing you are truly alive and you have experienced something very special.
Luke N
A spectacular, challenging, exquisite, unforgettable experience. When you ride and seek you will hit the bed each night knowing you are truly alive and you have experienced something very special.
Luke N
Previous
Next