3 Islands Bike Trip on the European Islands of Corsica, Sardinia & Sicily
Overview of this Cycling Holiday in Corsica and Italy

Ride with us across 3 sun-kissed islands at the crossroads of the Mediterranean: Corsica, Sardinia, and Sicily.
Split into 3 stages, each a week-long, the 3 Islands Tour is a journey through the history, food, architecture, and traditions of these Mediterranean jewels — two iconic Italian islands and one French island. The exceptional diversity of the islands is represented through the numerous civilisations and cultures that have left their mark, the amazing gastronomic variations, the strikingly rugged interior landscapes paired with stunning coastlines of white beaches and emerald waters, and locals with an incredibly strong sense of place. The Mediterranean charm is truly at the heart of this tour. Keep reading to learn more and please get in touch if you have any questions for us. If you'd like even more options, check out our range of European cycling tours.
The Perfect Island Cycling Trip in Italy & Corsica
We ride from North to South beginning with Corsica, home of Napoleon. Its mountainous north contrasts beautifully with idyllic beaches and fishing villages. From here we head to Sardinia, a land of towering cliffs, beach coves, and unique history. Then, finally, to Sicily where rolling farmland, volcanoes, and stunning coastline is littered with classical sites in exceptional settings.
We will ride down the west coast of Corsica which is the more picturesque and less busy side. We will end the first week in the stunning village of Bonifacio. From here, we will sail across to Italy and Sardinia. Our cycling tour through Sardinia will take us along the west coast as it holds more Phoenician significance and it is also our preferred cycling route. Our destination is Cagliari from where we will catch the overnight ferry to Sicily and its atmospheric capital: Palermo. The cycling tour through Sicily will focus on the southern part of the island as we head towards Catania which marks the end of our ride.
H2: How Difficult is this Cycling Trip through Corsica, Sardinia, & Sicily?
Conceptually our Phoenician 3 Islands Tour will sit at the less extreme end of the Ride and Seek Epic spectrum. The average daily riding distance will be around 90km and whilst all the islands are 'hilly', daily elevation profiles will be less dramatic than some of our other offerings, such as our Appalachian Bike Tour or our South of France Bike Tour. That said, we will also offer daily 'extra loop' rides that head inland for those wanting more hills and ride time. This tour is graded as 3 espresso cups so we feel it has the broadest reach of our Epic Tours. Click on the tabs along the top to learn more about this bike tour through Corsica, Sardinia, and Sicily.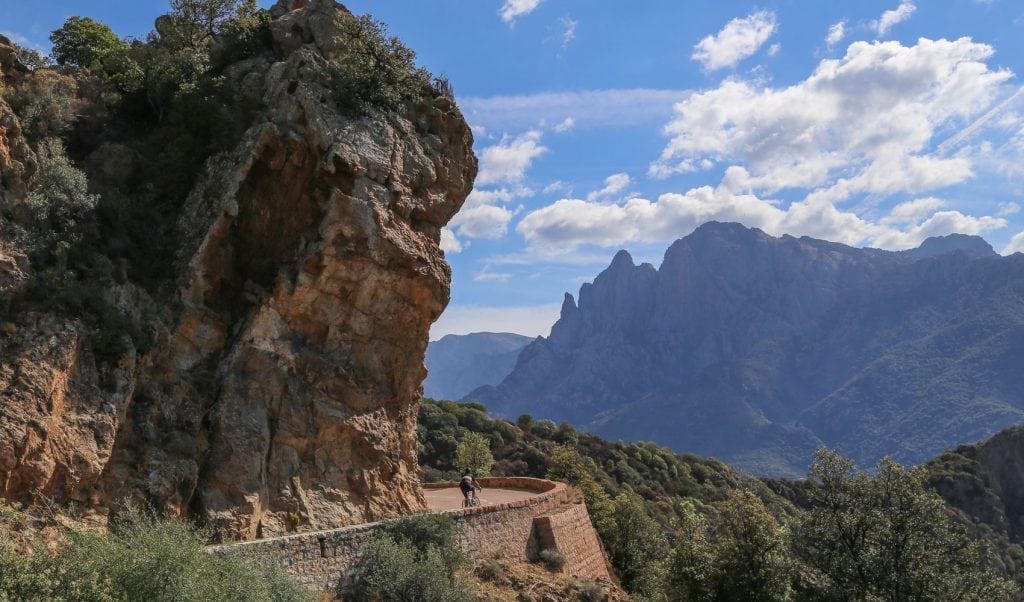 Team Members on this Tour
3 Islands Bike Tour Highlights
>  Some of the best cycling Europe has to offer with day after day of stunning coastlines
>  Sample some of Italy's rarest wines in Sardinia, an island with a winemaking history to rival the Greeks
>  Visit ancient historic sites going back 6000 years, that give us more questions than answers
>  Listen to the traditional Sardinian throat singing that needs to be seen to be believed
>  Learn about cultures and histories that overlap each other over these three very unique islands
>  The food! Sicily has given a lot to the world, but it's the best at its origin
3 Islands Bike Tour Dates 2024
| Stage | Start Date | End Date | Days |  Cost    (Euros) |
| --- | --- | --- | --- | --- |
| Stage 1 – Corsica | 5th Sep | 13th Sep | 9 Days / 8 Nights |  €4,440 |
| Stage 2 – Sardinia | 14th Sep | 21st Sep | 8 Days / 7 Nights |   €3,950 |
| Stage 3 – Sicily | 22nd Sep | 30th Sep | 9 Days / 8 Nights |   €4,440 |
| Island Hopper – Corsica, Sardinia and Sicily | 5th Sep | 30th Sep | 26 Days /25 Nights |   €12,600 |
All tours and individual stages are available as a custom tour for your group – contact us for details.
What's Included?
Accommodation in our carefully selected hotels
Meals – hotel breakfasts, snacks en route and pre/post-ride nutrition, lunches including the famed Ride and Seek picnics, multi course group dinners with a focus on the local cuisine.*NB we include occasional independent lunches & dinners to break up the week
Ride and Seek jersey
Garmin 1030 use with all routes preloaded
Ride and Seek water bottle
Kit laundry service once a week
Passionate, Experienced and Knowledgeable Guides Always on hand to help
Not Included
Alcoholic beverages
Bike hire
Pre & post tour accommodation
Supplements
Single supplement – Our prices are based on twin/double occupancy. If you wish to have your own room then a supplement is applicable.
Deposit
To reserve a place on a stage of this tour we ask for a deposit of €1000 (or your local currency equivalent). We also accept payment in GB£ and AU$. The final invoice will include any applicable single supplements and bike hire costs.
The Food & Wine on the 3 Islands Bike Tour
Stage 1 –  Corsica

Corsicans are very serious about their food and wine! The simple style of cooking is inspired by the exceptional fruits and vegetables, cured meats and cheeses. Sanglier or wild boar is the island's most famous dish – it will be served with pasta or polenta (we recommend polenta with brocciu which is made with chestnut flour and fresh Corsican ricotta). The moddizzosu (sourdough bread) is also great and the wonderful wines are a real credit to their French heritage.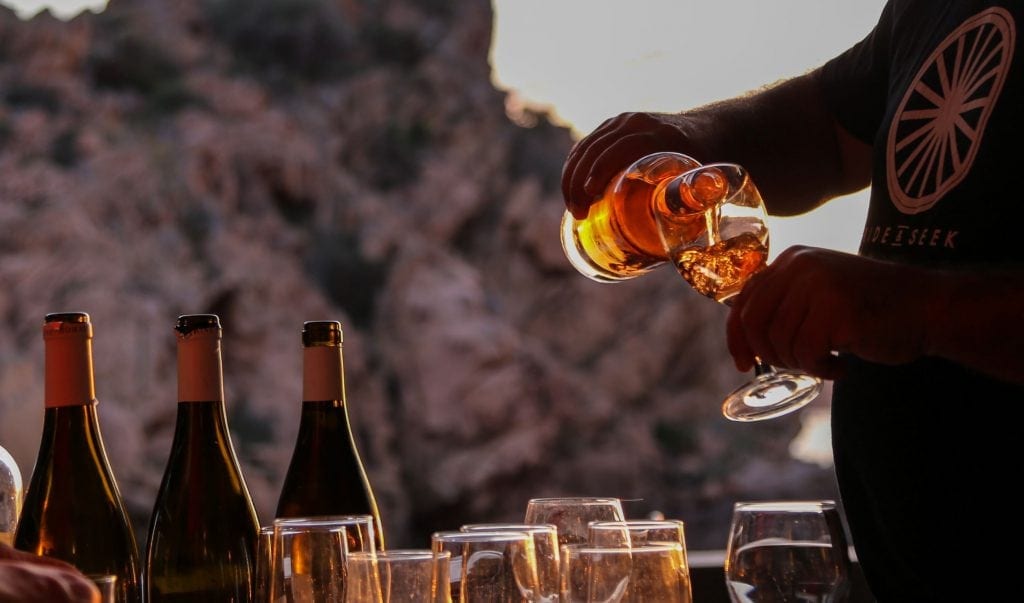 Stage 2 – Sardinia

The simple shepherd's diet is often associated with Sardinia – tomato sauces and carta di musica (flat bread), goat and sheep milk, fava beans and chickpeas – some of the foods most associated with reaching 100 years of age! However Sardinia's cuisine is much more complex than this. The maialetto or roasted piglet is a Sardinian classic and dishes vary greatly from area to area. The zuppa gallurese, a soup only in name, is a hearty bread and cheese peasant dish. Fregola – small balls of handmade pasta – are dressed with seafood in the Campidano. Lorighitta pasta from Oristano is made out of two thin pasta wires wound together and served with sausage and tomato sauce and Panadas. Oven baked pies of meat, fish or vegetables, can be found all over Sardinia with different fillings – the list goes on!
Stage 3 – Sicily

Food and wine are certainly some of Sicily's main attractions. Try Caponata,  a salad made from eggplant (or sometimes artichoke), olives, capers and celery. Or Sfincione, a local form of pizza made with tomatoes, onions and anchovies. Prepared on a thick bread and more likely found in a bakery than in a pizzeria, Sfincione is good as a snack or appetizer. Another favourite is panella which is a thin paste made of crushed ceci (garbanzo) beans and served fried. Sicily is also renowned for its seafood – grilled swordfish, snapper prepared in a vinegar and sugar sauce, or seppia (cuttlefish) served in its own black sauce with pasta. All fantastic flavours to finish the tour with!
3 Islands Accommodation – a selection
We have carefully selected the places where we stay based on their 'personality' and the hospitality of our hosts. Each island is very diverse and this is reflected in the range of accommodations we have selected. What is certain, given the nature of the tour,  is many have sea views and over the years the hoteliers have become personal friends. From 5* luxury to a family run agriturismo in the Sicilian countryside we believe our choice of accommodation is always synonymous with Mediterranean hospitality.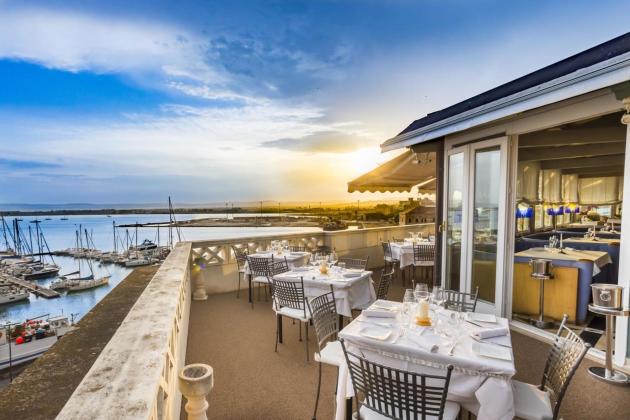 Hotel Ortigia (Sicily) – A spectacular 5* hotel in the heart of the historic centre of Siracusa – Ortigia – that overlooks the harbour and serves as a fitting end to our Island odyssey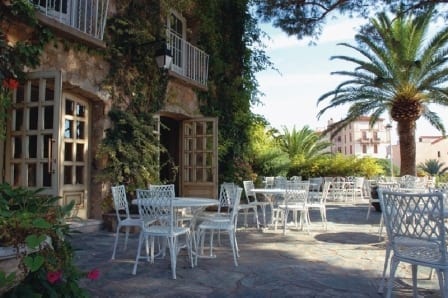 Hostellerie De L'Abbaye (Corsica) – Back in the 14th century this charming 4* hotel was a monastery. Situated within easy walking distance of the historic centre of Calvi it has views of both the sea and the mountains.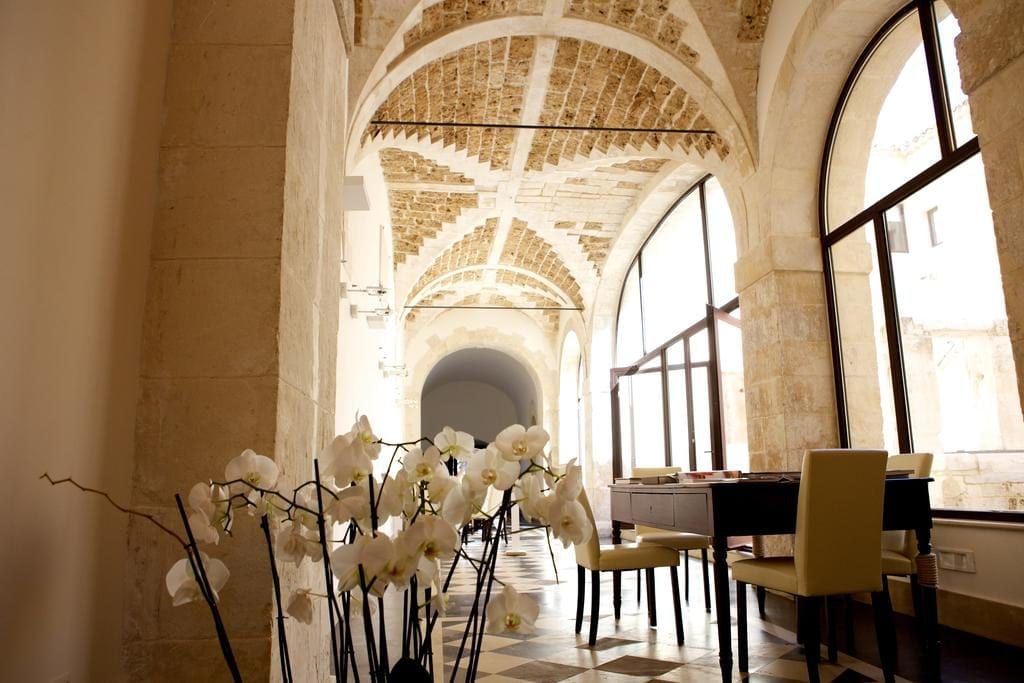 Antico Convento Dei Cappuccini (Sicily) – As the name suggests this is a converted monastery in Ragusa that has been tastefully renovated into a lovely 4* hotel. Right in the centre of the old part of the city it could not have a better position.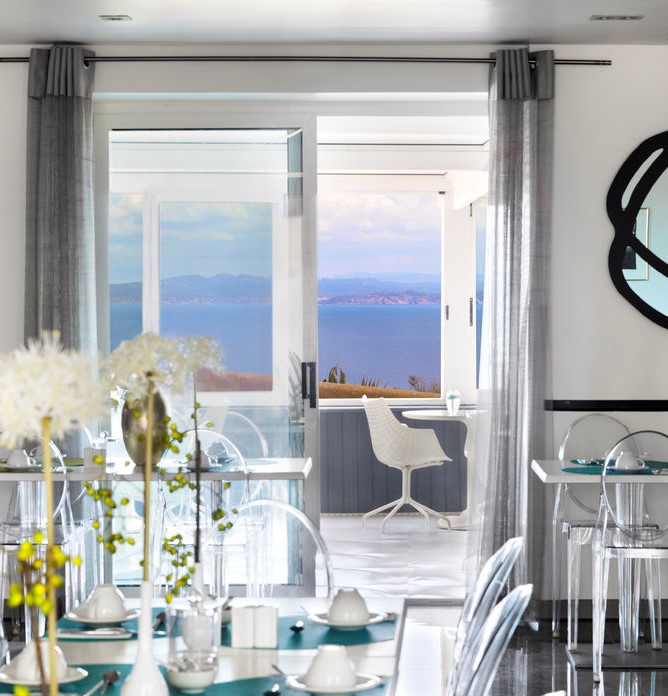 Hotel Santa Teresa (Corsica) – This 3* hotel in the romantic town of Bonifacio provides a lovely finish to our ride in Corsica. With sweeping views and a perfect position to explore the town it is another great final hotel.
3 Islands Reading
Our Expedition Tour reading lists are aimed at being accessible to everyone – all the books are historical but there is fiction, primary authors and serious historians so take your pick! As always if you want any more information or more recommendations please contact us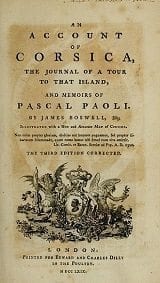 An account of Boswell's travels in Corsica during a period of military and social upheaval (mid 19th Century) and his subsequent befriending of the Corsican independence movement leader, General Pasquale Paoli. A bit solid but an excellent look into the history of Corsica
James Boswell An Account of Corsica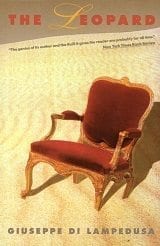 A truly great novel, set in the 1860's as Sicily's decadent aristocracy collapses. A classic novel and an excellent read.
Giuseppe Tomasi di Lampedusa The Leopard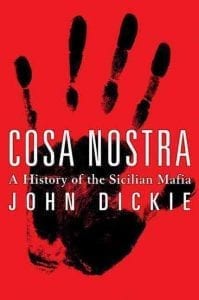 What list would be complete without an entry on the Mafia? Felt by some to be the best book on the subject this relatively recent history reads very well and will certainly add to the atmosphere when riding through Sicilian countryside!
John Dickie Cosa Nostra: A History of the Sicilian Mafia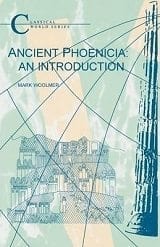 A great introduction to Phoenician history. Reasonably short and accessible.
Mark Wolmer Ancient Phoencia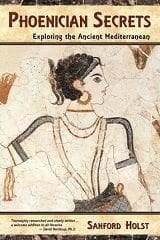 A vibrant narrative bringing this period of history to life. More in depth and lively than Ancient Phoenica.
Sanford Holst Phoenician Secrets : Exploring the Ancient Mediterranean
3 Islands Bike Tour History
The 3 islands of Corsica, Sardinia and Sicily are so varied and rich in their history that taking a page to surmise their historic existence would be somewhat foolhardy! On tour, we will experience this diversity in culture and history which ranges from Phoenician, Greek, Roman, Byzantine, Arabic, Norman, Renaissance, Baroque and a complex modern relationship with their 'bigger brothers' France and Italy. So for this historic peek at the 3 Islands we will solely examine how these islands symbolise their own existence.
It is little wonder with this vast array of influences that both Corsica and Sardinia choose a symbol called 'La Testa di Moru' – the Moor's head which originates in the Kingdom of Aragon and was used in Sardinia after the Aragonese conquest in 1297. Four Moorish heads are separated by a cross of St George – it is called the 'Is Cuatru Morus' – the Four Moors. The Corsican version portrays a Moor's Head in black wearing a white bandana above his eyes on a white background. Previously the bandana covered his eyes but Paoli, the Corsica folk hero from the 18th century, wanted the bandana moved above the eyes to symbolise the liberation of the Corsican people. The symbol was practically banned after 1769, when France forced the Genovesi to sell the island to them to settle their debts. During this period under French rule, 1769–1789, Corsican patriots again used the version of the flag with blindfolded eyes, as a mark of protest. This was the era in which Napoleon grew up on his native Corsica.
As for Sicily, it represents itself with the Trinacria, a fantastic symbol, which is the head of Medusa (a gorgon with a head of snakes), surrounded by three bent running legs, and three stalks of wheat. A complex symbol but what are they getting at? Sicily was known by the Romans as Trinacrium, meaning "star with three points". The three bent running legs represent the three capes of Sicily, which are Peloro (Messina: North-East), Passero (Syracuse: South), and Lilibeo (Marsala: West). Supposedly Sicilians likened and compared them to a woman's legs! The three ears of wheat, surrounding the head of Medusa, represent the fertility of the land of Sicily. The central Medusa head in the middle of the Trinacria implies the protection of the island by the goddess Athena, the patron goddess of Sicily! A decidedly complex  ancient symbol, perfect for us to find out more about on tour!
After this complexity, we chose the simple Tanit symbol to represent our travels on the 3 Islands. Tanit is a Punic and Phoenician goddess, one of the chief deities of the Phoenician people of Western Europe and worshipped in Sicily, Sardinia and Corsica from around the 5th century BC onwards, giving us a common theme! Her symbol is interpreted as a woman raising her hands and she is sometimes depicted with a lion's head, showing her warrior quality.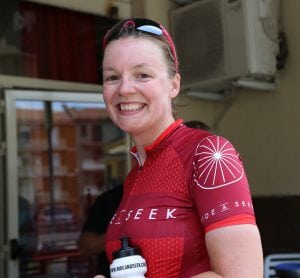 The Three Islands trip was a trip of a lifetime! I had an absolute blast. The trip was very well organised and I can't really think of anything that would need improving. The guides were patient, encouraging, and made sure everyone had a good experience. The routes were great. Extra kudos to Richie for taking care of all the bike maintenance. Thanks again! Not sure I will ever have another vacation that could top that one, it was absolutely fantastic.
Emily B – Three Islands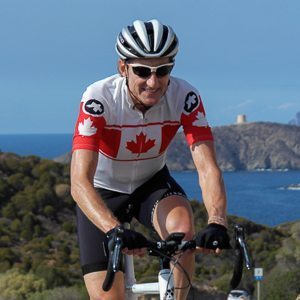 After my 12 years of riding bike tours and adventures, and my second tour with Ride & Seek, I believe Dylan and his professional guides have the magic formula.
Every detail is covered and no request is too large, so all I needed to do was turn the pedals and enjoy the ride. I can't say enough about the route, food, wine, and accommodations, however, the icing on the cake is their knowledge of the local history and culture. Thank you, Dylan and team, and keep up the great work.
Ted V – Three Islands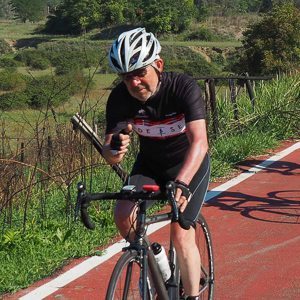 The inaugural 3 islands Tour in 2017 was a fantastic experience, as is always the case with Ride and Seek.
The lunch-time stops high up in the remote hills were a special highlight, with all the food locally grown, raised – or hunted – before being prepared by the owners of the small properties we visited. This was a unique cycling experience.
Corsica is a hidden gem of world cycling and this was a great way to experience it. I look forward to going back, and on to the other islands, on the tour in 2018
Steve B – Three Islands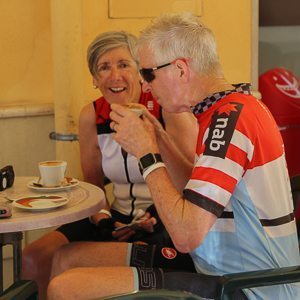 Rides such as Three Islands are not holidays – they are experiences and must be faced in that manner. And what an experience! The scenery, the food, the wine & the company are features of holidays but it is the riding that makes this so different and ultimately so appealing.
The guides and the manner in which they worked and interacted with the group was just fantastic. We've been on tours with 4 different companies and I can honestly say that the support was second to none. It was their willingness & capacity to "go the extra mile" was priceless. You have chosen a great team; they complement each other with their different strengths.
Wendy H – Three Islands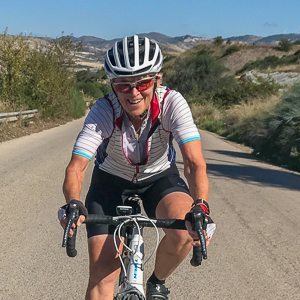 This trip is the full package. The most complete cycling trip I have ever experienced. As promised by Ride and Seek, every day contained challenging cycling, breathtaking scenery, and multiple opportunities to experience the history and culture of these three islands. Dylan Reynolds and his expert team of guides managed a set of formidable logistics flawlessly. Hats off to Ride and Seek for this new amazing journey!
Christine C – Three Islands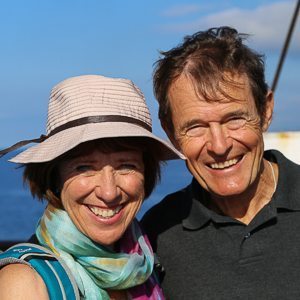 An exceptional experience in every way. Stunning scenery, wonderful roads, great food and wine, and a real chance to see these islands close-up. The guides were helpful and experienced. We really enjoyed the chance to learn more about the history and culture of both Corsica and Sardinia. I would highly recommend it.
Marilyn C – Three Islands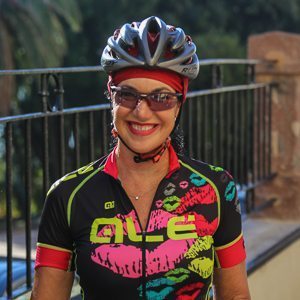 The ride offered stunning scenery day after day as we rode from Bay to Bay and occasionally an inland mountain pass on mostly good road surfaces. The inaugural tour was well planned and ran without a hitch thanks to the fantastic guides. As per all Ride and Seek rides, the cuisine and wine was exceptional and enjoyed with good company
Jo & Tony B – Three Islands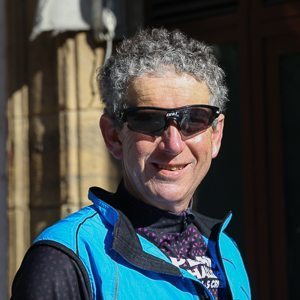 Overall this was more than just a ride-it was a carefully planned and professionally implemented event providing not only a bike riding experience through astounding scenery but a degree of exposure to the local culture, cuisine and the ancient and modern history which has uniquely shaped these beautiful places and their people. Ride and Seek are to be congratulated on providing such a virtuoso performance!
Chris C- Three Islands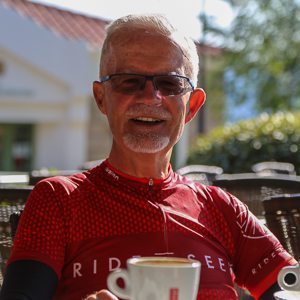 I am still coming down off the Three Islands tour and, just like the Caesar tour, remembering how lovely life is on my bike staying exotic places with fine dining and being spoilt rotten by the R&S support staff.
Jeremy T- Three Islands
Tour at a Glance
The 3 Islands Tour
The Epic – Corsica, Sardinia & Sicily


Dates: 5th to 30th Sept 2024
Countries: France & Italy
Number of days: 26 days
Number of stages:  3
Price:  €12,600
Grading:

Stage 1 – Corsica

Dates: 5th to 13th Sept 2024
Number of days: 9 days
Price: €4,440
Grading:

Stage 2 – Sardinia

Dates: 14th to 21st Sept 2024
Number of days: 8 days
Price: €3,950
Grading:

Stage 3 – Sicily

Dates: 22nd to 30th Sept 2024
Number of days: 9 days
Price: €4,440
Grading:
.