Our Australian Cycling Tour has the explorer Sir Paul Edmund de Strzelecki at its core but it would seem amiss to overlook arguably Australia's most (in)famous cultural icon – Ned Kelly. We love the messaging that Sarina from Cycology has presented for the upcoming tour with the life of Ned Kelly providing plenty of cycling inspiration.
Whilst the story of Ned Kelly is well known to most Australian's the notorious bushranger is not as well known around the world. We thought we'd provide a bit more background about him and look at some of the myths that have built up around Australia's folk hero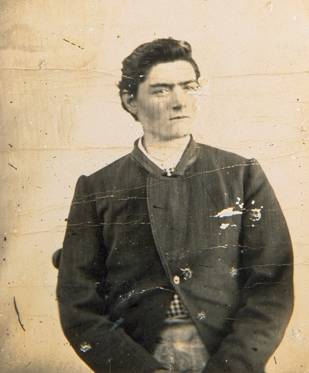 Edward (Ned) Kelly (1855-1880)
The infamous bushranger, was born in June 1855 at Beveridge, Victoria, the eldest son of John (Red) Kelly and his wife Ellen. His father was born in Tipperary, Ireland, in 1820 and sentenced in 1841 to seven years' transportation for stealing two pigs.
He arrived in Van Diemen's Land (Tasmania) in 1842. When his sentence expired in 1848 he went to the Port Phillip District, where on 18 November 1850 he married Ellen, the eighteen-year-old daughter of James and Mary Quinn; they had five daughters and three sons. Ned was the eldest son.
After earning his freedom, Kelly's father settled in the state of Victoria and married his employer's daughter. Ned Kelly was the third son of this union. The Kellys were a selector family, meaning they had traveled to Victoria to claim land given to them by the Crown.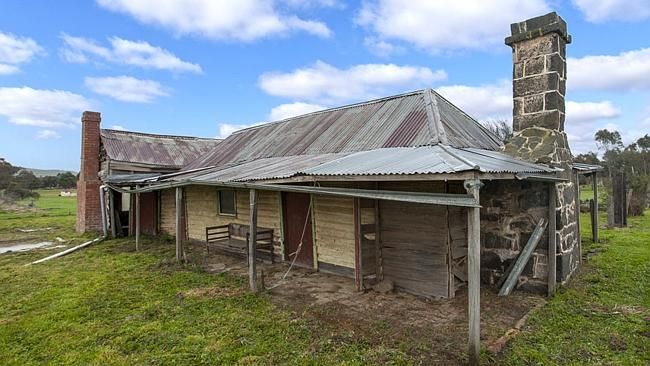 However, by the 1850s, much of large tracts of land in many parts of Australia had already been claimed by squatters — settlers who had reached the land earlier and had made large profits off of the land they claimed.
The conflict between these two groups would define much of Australia's social problems for the ensuing decades.
In Victoria, the Kelly family were heavily targeted by the police due to Ned's father's past, as well as their status as selectors.
Ned Kelly's father was given six months of hard labor in 1866 for unlawful possession of a bullock hide and drank himself to death shortly after he was released. After his father's death, Kelly became the breadwinner of his family and quickly turned to a life of crime to support them.
Ned Kelly – The Making of a Bushranger (Gabe Paoletti)
When Ned Kelly was 16, he became the accomplice Harry Power, an already infamous bushranger and outlaw of the Australian bush. Under Power's tutelage, Kelly learned how to be an accomplished bushranger. However, he was eventually arrested with Powers and served a short stint in prison. When Kelly was released, he went back to his old ways of crime.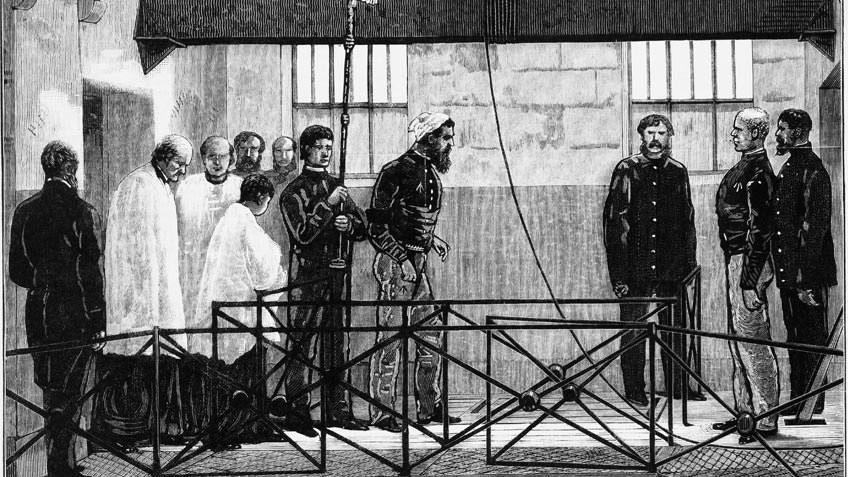 He was finally forced to go on the run after he and his brother shot a police officer who had come to their house to arrest them for horse theft. The two of them retreated into the hills around his family homestead in Victoria. While the brothers hid in the bush, the police searched for the outlaws but were unable to find them due to their superior knowledge of the region.
Three officers were ambushed by the brothers while searching for them in the dense forest. When one of the officers reached for his gun, Kelly shot him.
The brothers took one police officer hostage and happened upon another two, that they killed when they would not surrender. Though, their hostage grabbed the horse of his fallen comrades and was able to flee the outlaw brothers.
To some, he was a folk hero but to others, he was a vicious and remorseless cop killer – to this day, Ned Kelly divides opinion in Australia. The quote from his Jerilderie letter though gives an idea of why he has been embraced by many in Australia for standing up to perceived inequality though.
5 Quick Facts About Ned Kelly (History Revealed)
SACRED SASH
When Kelly was a boy, he risked his life to save a friend from drowning in a creek near his home in Victoria. The boy's family were so grateful, they gave him a green sash as a present. Kelly treasured the humble gift his whole life – he was wearing it during his final battle with police just before he was arrested in June 1880.
IRON-CLAD OUTLAW
While on the run, Kelly and the other members of his gang built themselves bulletproof armour. Thick plates of iron – almost a centimetre thick – protected their bodies and shoulders, while helmets with narrow eye slits kept their heads safe. Each set of armour weighed around 44kg. Some of the police officers who faced Kelly clad in his armour later said they were terrified that he was a ghost.

FOLK HERO
Kelly's reputation as a hero grew after newspapers published what is known as the 'Jerilderie letter'. The 8,000-word letter, which Kelly dictated in early 1879, justifies the actions of the gang and attacks the police for unfair treatment and persecution of people all over Australia. The diatribe gained Kelly many sympathisers who came to see the bushranger as embodying a spirit of independence and anti-imperial rebelliousness that they admired.

FINAL MOMENTS
The day before his execution, Kelly asked for his photograph to be taken. The images (one of which you can see above) were then given to his family, as they didn't have any other image of Kelly. In a full-body shot, Kelly is seen standing against a wall looking calm, despite the heavy shackles visible on his legs. His calm demeanor lasted right up until he was led to the gallows when he was told of the time of his execution, he allegedly replied: "Such is lif

KELLY'S BODY
In 2009, a skeleton believed to be Kelly's was exhumed from a mass grave near where the jail stood. It was confirmed to be his and the Kelly family reburied it in 2013. The skeleton, however, was missing the skull, the location of which is still a matter of speculation. Some reports say it was kept in a police station for a few years and used as a paperweight!