Our Samurai Tour slots perfectly into the Ride and Seek portfolio, as we explore the smallest of Japan's main islands, and immerse ourselves in its spectacular history, culture and landscape.
Our route follows ancient and meandering Samurai roads, which tend to be smooth, narrow and with very little traffic. We will cycle through the magnificent Iya Gorge, and tackle Mt Ishizuchi, which is Western Japan's highest peak at 1982m (6503ft). There are some beautiful and exhilarating descents to enjoy, as we explore the green valleys, passing terraced rice paddies, traditional thatched-roof houses and old villages clinging to the mountain sides. Our tour finishes with the spectacular Shimanami Kaido; a series of suspension bridges that spans the inland sea, and links Shikoku to the main island of Honshu.
Shikoku is also famous for its pilgrimage of the 88-temples associated with the Buddhist priest Kuka, known posthumously as Kobo-Daishi. Modern-day pilgrims, called 'Henro' by the locals, still tackle the 1200-kilometre route, many of them sporting the traditional white clothing, sedge hats and kongō-zue walking sticks.
Accommodation will be in a mixture of Western-style hotels and traditional Japanese Inns. These mountain inns may be quite different to anything you have experienced before, with straw mat floors and futon beds that are folded away during the day. Anything they may lack in modern comforts is more than made up for by their charm and authenticity. Some of them have natural hot spring baths, and we think you'll agree that soaking your muscles with a local beer in hand is the perfect way to end the day.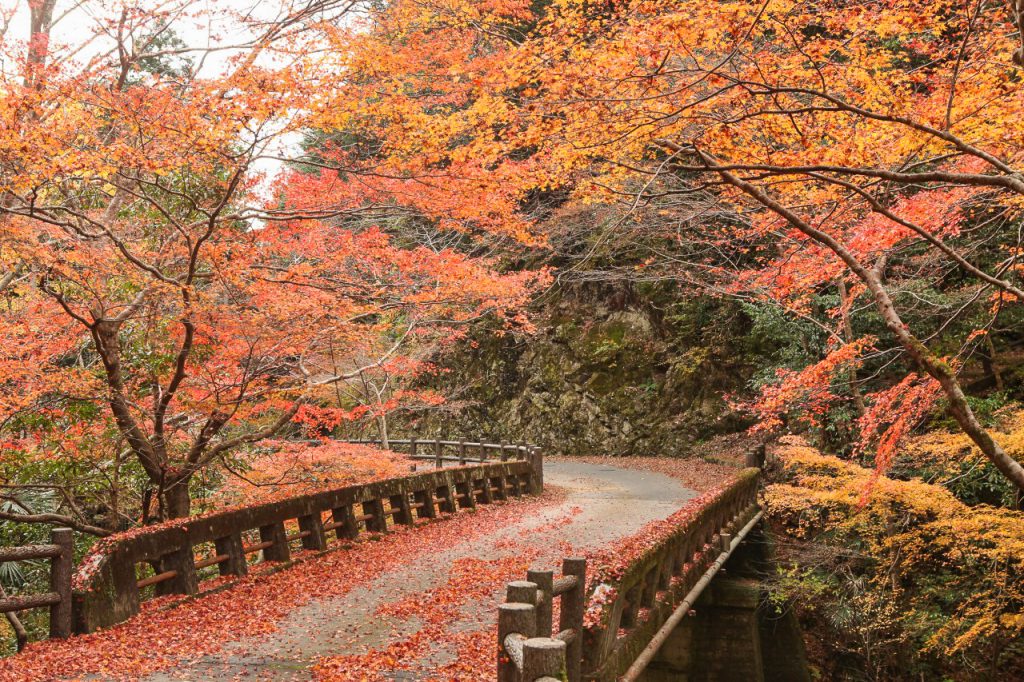 > Explore the ancient Samurai roads and learn about this fascinating period in history.
> Indulge yourself in the natural hot springs that some of our accommodations offer at the end of a day in the saddle.
> Discover the unique tastes of the Shikoku cuisine that is distinct and varied across the island.
> Experience the delights of Japanese style inns that offer a very different hotel experience to what you'd be used to.
> Follow the route of the pilgrims in homage to the Buddhist saint, Kobo Daishi.
> Climb the highest peak in Western Japan – Mt Ishizuchi (1982m I 6502ft)
> Ride at your own pace and choose your level of difficulty through the regular route and extra loops planned for each day.
> Sample the fine beers that the area has to offer. Asahi is the best known but there are plenty of smaller producers that merit a tasting.
> Cycle along Japan's last pure waterway, the stunning Shimanto River.
> Visit some of the 88 temples that can be found on Shikoku.
> Traverse the amazing Simanami Kaido bike-way that links Onomichi with the islands.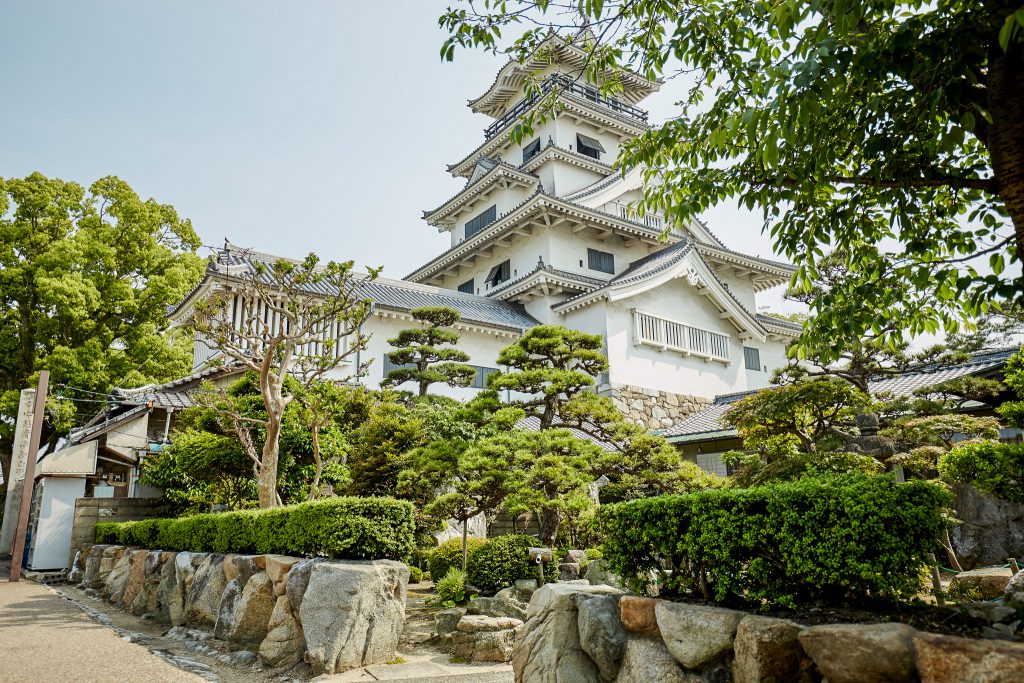 Samurai Bike Tour Dates 2018
| Stage | Start Date | End Date | Days | Distance | Cost (Euros) |
| --- | --- | --- | --- | --- | --- |
| Samurai – Shikoku Island | October 16th | October 27th | 12 (11 nights) | 750 km / 466 miles | € 4750 |
| Samurai – Shikoku Island | October 27th | November 7th | 12 (11 nights) | 750 km / 466 miles | € 4750 |
Additional information
Supplements
> Single supplement – Our prices are based on twin/double occupancy. If you wish to have your own room a supplement is applicable.
> Bike hire – We have a range of Merida road bikes available for this tour. All are equipped with full Shimano 105 group sets. These can rented for €300 for the duration of the tour.
> Deposits – To reserve a place on a stage of this tour you need to pay a deposit of €1000 (or your local currency equivalent). We also accept payment in GB£ and AU$. The final invoice will include any applicable single supplements or bike hire costs.
Useful information
> Climate – October is known as the calm month in Japan after the September storms. Average temperatures from Shikoku during October are 19°C (high is 24°C and low 13°C). Average rain days in October are 8 which is lower than the preceding 5 months. Shikoku shares its latitude with Morocco, southern California and the Med about 200km south of Sicily which provides a useful point of geographical reference.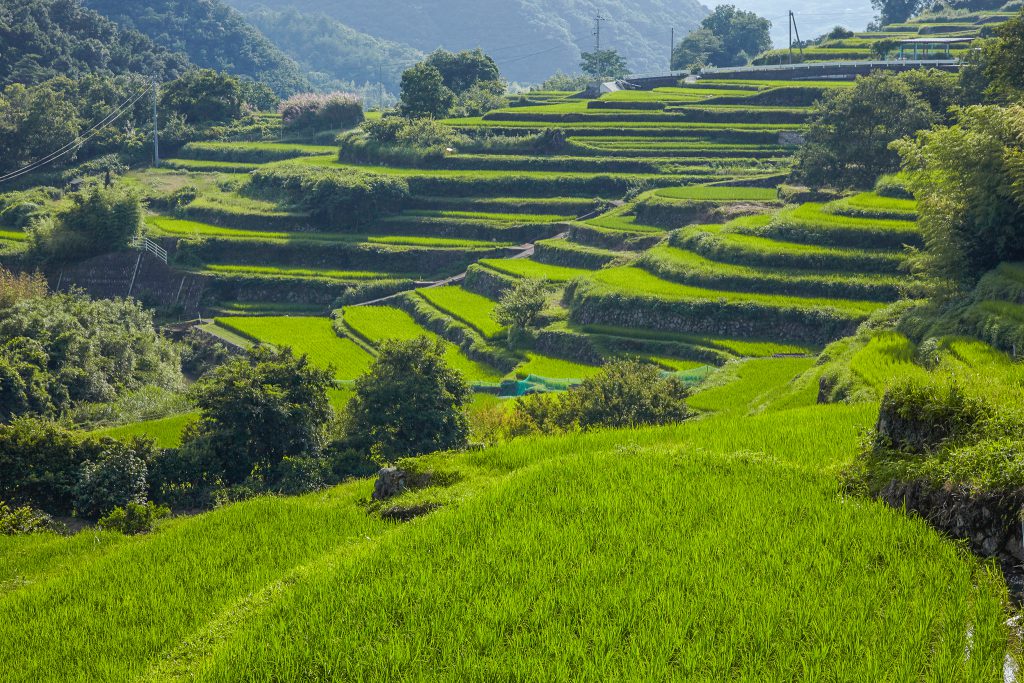 The name "Shikoku" means "four provinces", which refers to the island's four prefectures—Kagawa, Tokushima, Kochi, and Ehime. The mountains created natural barriers that separated the four provinces, keeping them fairly isolated from each other. This allowed each area to develop its own unique food culture.
The Kagawa province, in the North East of the Island, is famous for its Udon noodles, made from the locally-produced flour, and recognisable from its square shape and flat edges. You'll see these on menus as Sanuki Udon, because the Kagawa prefecture was previously called Sanuki Province.
Tokushima ramen, comes in different shades of dark brown, yellow and white, depending on whether pork, chicken or vegetable broth is used, and whether dark or light soy sauce is used. It is topped with slices of pork ribs, spring onions, and a raw egg that cooks in the hot soup.
Katsuo Tataki is a very popular dish. Fresh Skipjack/Bonito tuna is seared on the outside on a straw fire, then thinly sliced, garnished with ginger, and eaten like sashimi. This is a Shikoku method, and folklore has it that the technique was developed by Sakamoto Ryoma, a 19th century Samurai.
In the Ehime region red snapper ('Tai') is caught in the Seto Inland Sea, and incorporated into the popular local dish Tai Meshi, where cooked rice is topped with red snapper sashimi that has been dipped in raw egg yolk mixed with a sweetened sauce.
Because of the warm climate on Shikoku citrus fruits are able to thrive, with mandarins being one of the most successful local crops. They are mainly grown in rows on terraced slopes. Yuzu (with a flavour between grapefruit and lime) is also particularly abundant, and we will see all kinds of yuzu products from fresh yuzu juice to yuzu flavoured nuts.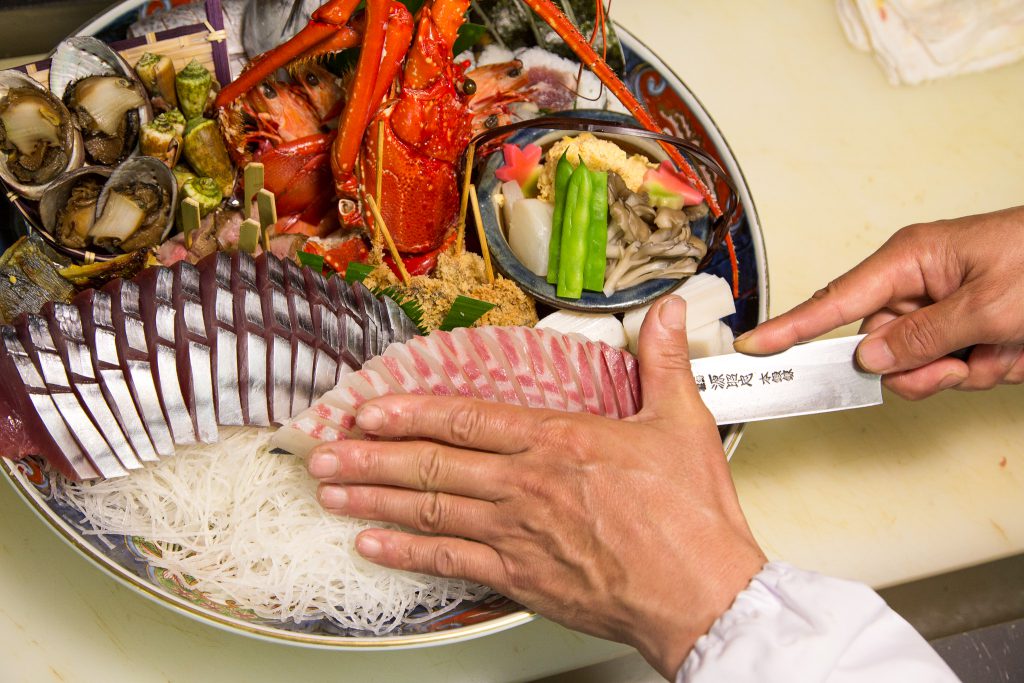 While there has been increased interest in reviving wine-making in Japan, we will discover other more traditional options on our trip that shouldn't be ignored. There are over ninety sake breweries across the four provinces, each with their own style, and with many small family-run breweries thriving. Each region of Shikoku has both a mountainous interior and a coastal area, so there are breweries producing richer sake to match the mountain-style food such as game and root vegetable, and others creating a lighter sake to complement the seafood available along the coast.
Beer has been produced in Japan since the 19th century, and there are breweries on Shikoku itself. Aside from the large Asahi brewery, there are also smaller producers, which are often an off-shoot of a sake brewery. As you can imagine many of these beers are a perfect complement to the local food!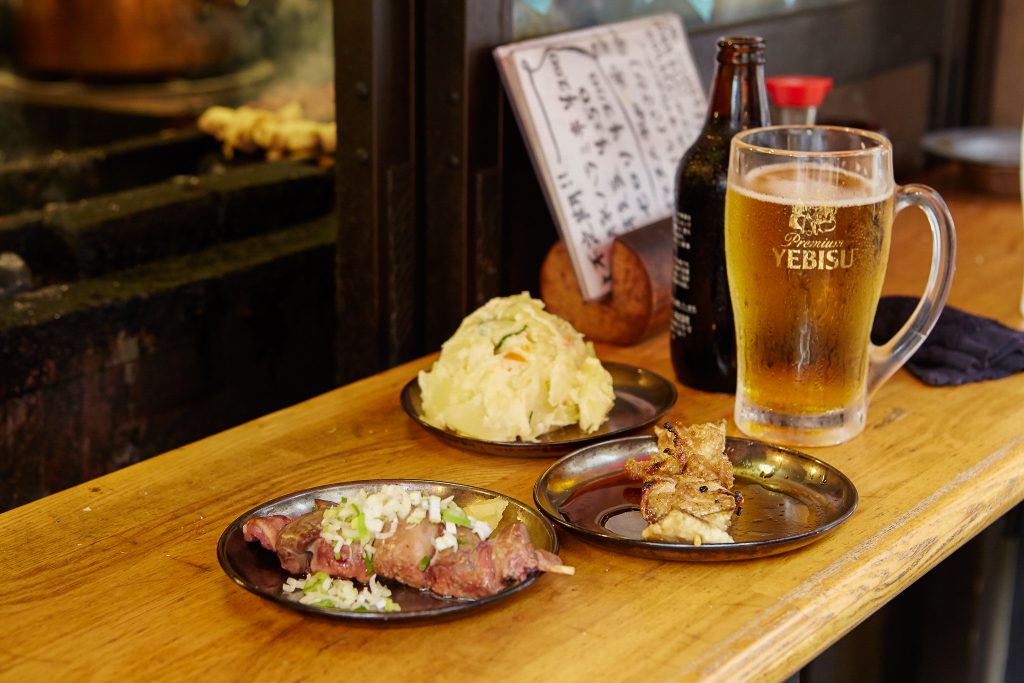 We present a range of accommodation options across this tour, but without doubt our favourite abodes are the Japanese inns. As with all of our tours we have searched out places that are not only 'best available', but also reflect the essence of the area in which we travel. The inns are a wonderful way to immerse yourself in the culture of Japan with their straw mat floors and futon beds. Many of them also offer baths in natural hot springs to soothe those aching muscles at the end of a day on the bike. The traditional cuisine served up in these inns is also a real highlight. Our Shikoku tour has a good mix of traditional inns and more western orientated hotels.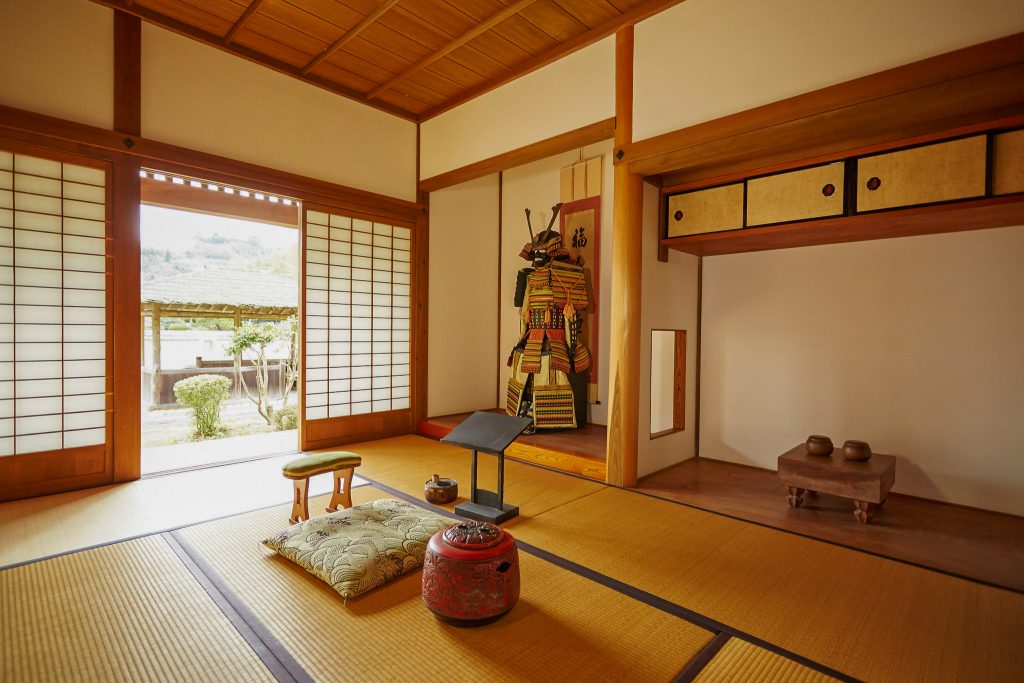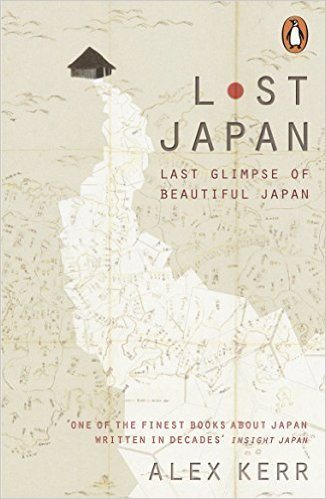 Lost Japan (Alex Kerr) – An enchanting and fascinating insight into Japanese landscape, culture, history and future. Alex Kerr is an American writer who has lived in Japan for over 30 years. This book is an ode to the journey he has experienced from Japanese boardrooms to the hidden valley he now calls home. In part a lament to the loss of the Japan of old, it is still a wonderful celebration of a culture he clearly reveres. Winner of the Shincho Gakugei Literature Prize in 1994, Kerr was the first foreigner to win this prize. We recommend this book as a wonderful way to get an insight into Japanese culture both contemporary and that of the past.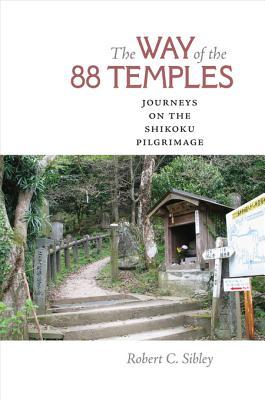 The Way of the 88 Temples: Journeys on the Shikoku Pilgrimage (Robert C. Sibley) – A wonderful account of the author's travels on the Shikoku pilgrimage. The Henro Michi is one of the oldest and most famous pilgrimage routes in Japan and consists of a circuit of 88 temples on Shikoku. Sibley does a great job of exploring the customs, etiquette and natural surroundings that make this pilgrimage such an amazing experience. The way in which the author incorporates the stories of his fellow pilgrims into the narrative is really well done and adds another level of interest. We will visit a number of these temples on our tour.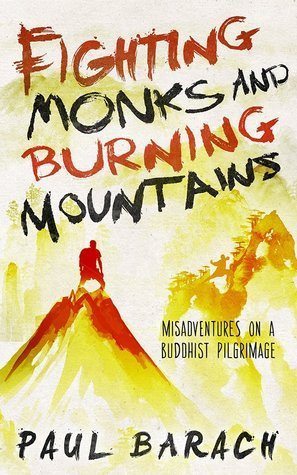 Fighting Monks and Burning Mountains (Paul Barach) – A more lighthearted look at the joys of the Shikoku pilgrimage, Barach presents a humorous account of his experience on his 750km trail. Told with a nice mix of humility and charm he charts his experience of underprepared office worker to hardened pilgrim! Fighting Monks and Burning Mountains is a funny, engaging memoir about the consequences of impulsive decisions, and the things you can discover while you're looking for something else.
Japan is made up of an incredible 6,852 islands, with Honshu, Hokkaido, Kyushu and Shikoku being the four 'main' islands. Shikoku is the smallest of these, and was only accessible by ferry until 1988, but is now linked via the suspension bridges of the Nishiseto Expressway, also known as the Shimanami Kaido. The name Shikoku means 'four provinces' and refers to the old provinces that made up the island: Awa, Tosa, Sanuki, and Iyo. It now consists of four 'prefectures': Ehime, Kagawa, Kōchi, and Tokushima.
The history of the samurai in Japan can be traced back to the Heian Period, during which Japan had a type of feudal system, similar to medieval Europe. Wealthy landowners needed warriors to defend their power and wealth. Some samurai were relatives of the landowners, whereas for others it was a purely financial arrangement, but the strict samurai code demanded complete loyalty to one's master. Over the years the Samurai gained more military and political power, becoming a social class in their own right, and in 1160 the first samurai-led government was established.
The samurai culture was grounded in the concept of 'bushido'; the way of the warrior. It was a strict code of conduct that valued honour, duty and loyalty. A samurai imbued with bushido spirit, would fight fearlessly for his master, and die honourably rather than surrender in defeat. Interestingly it also included a commitment to self-improvement in unexpected areas such as calligraphy and poetry, as well as combat. The memory and legend of the samurai, and bushido, are woven throughout modern Japanese culture.
Shikoku is also famous for its pilgrimage of the 88-temples associated with the Buddhist priest Kuka, known posthumously as Kobo-Daishi. These 88 temples are scattered across the island; some are just a few kilometres apart, but others are more than 100 kilometres off the main route. The whole route is around 1,400 kilometres and would take 45-60 days if trekking on foot or around 10 days if travelling by car or tour bus. To make it official pilgrims carry a special book that must be stamped at each temple. Completing the pilgrimage is said to rid the soul of the 88 evil desires, as defined in Buddhist doctrine.
Modern-day pilgrims still tackle the 1200-kilometre route, many of them sporting the traditional white clothing, sedge hats and kongō-zue walking sticks. They are known as 'Henro' by the locals, and are treated with great respect and hospitality, often receiving free lodging and food.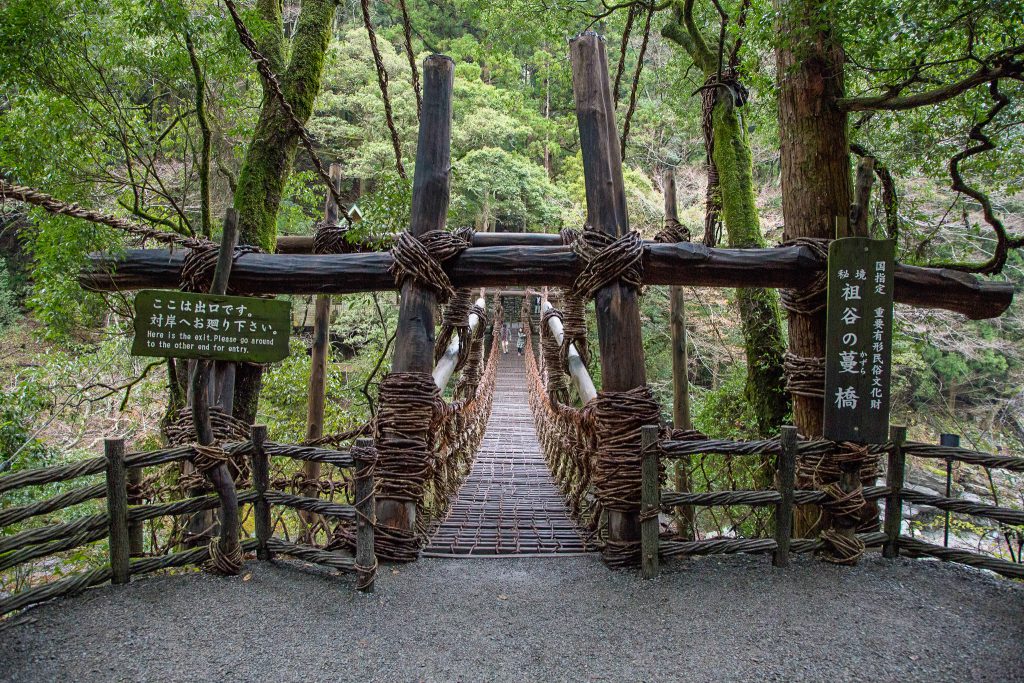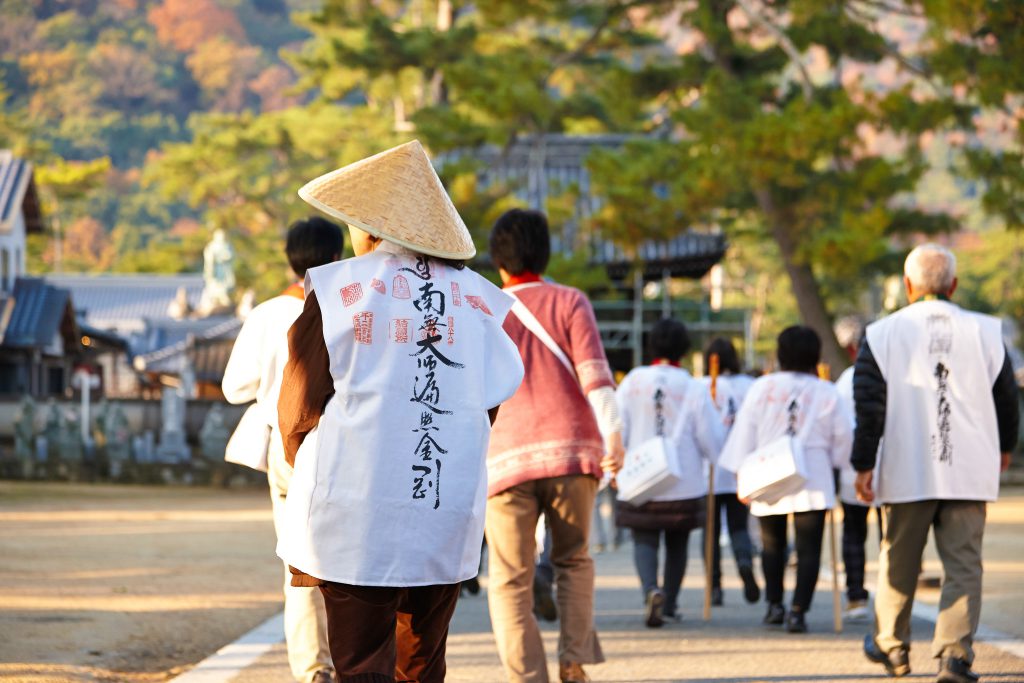 The Trip
Ancient Samurai roads, sacred Pilgrim routes and an immersion into Japanese traditional culture makes Shikoku the perfect cycling destination.
Book Now
Schedule a Call
The Stages at-a-glance
Samurai - Shikoku Island
Length: 12 days / 11 nights
Distance: 750km I 466miles
Elevation: 9000m I 29527feet
Dates: Oct 16 -27 & Oct 27 - Nov 7
Price: €4750
Grading:
.