Reconquista Overview – Cordoba to Fez
Embark on an immersive two-stage cycling odyssey from Cordoba to Fez, delving into the heart of the Reconquista's legacy. Stage one begins in Cordoba, Spain, leading through iconic towns like Granada and Antequera, each echoing the Reconquista's historic drama. Pedal through shifting landscapes, crossing the Strait of Gibraltar by ferry.
In stage two, explore Morocco's enchanting terrain, tracing the Reconquista's footsteps through Tangier. Journey onwards, reaching Fez, a city steeped in medieval history. This extraordinary expedition fuses cycling with cultural exploration, unveiling the intricate tapestry of the Reconquista across two nations, igniting the spirit of discovery.
Stage 1 – Cordoba to Tarifa
A captivating cycling journey from Cordoba to Tarifa, you'll delve deep into the historical tapestry of the Reconquista while traversing less-travelled roads. Setting off from Cordoba, where echoes of Al-Andalus linger, your wheels will carry you through the picturesque landscapes of southern Spain. As you pedal onward, the enchanting city of Granada emerges, it's Alhambra Palace a vivid testament to the Reconquista's impact. Cycling through the heart of Andalusia, you'll arrive at Antequera, a town steeped in history, and Ronda, perched dramatically atop cliffs, each reflecting layers of cultural evolution. Finally, your wheels lead you to Tarifa, where Christian and Moorish legacies converged along the shores of the Strait of Gibraltar. This cycling odyssey blends history, adventure, and discovery, offering a unique lens into the compelling narrative of the Reconquista.

Stage 2 – Tangiers to Fez
An immersive cycling tour from Tangier to Fez, where the echoes of the Reconquista resonate. Pedal through the Moroccan landscape, pausing in the captivating town of Chefchaouen. With every pedal stroke, uncover the historical layers of the Reconquista. Traverse scenic routes, absorbing the rich culture and history. Arrive in Fez, a city steeped in medieval heritage. This cycling expedition seamlessly merges exploration with history, offering a unique lens into the impact of the Reconquista while experiencing the diverse landscapes and cultures that define Morocco's essence.

Team Members on this Tour
Reconquista Tour Highlights
Stage 1 – Cordoba to Tarifa
Throughout this route, you'll experience the historical evolution of the region, from the Muslim rule of Al-Andalus to the Christian victories that ultimately led to the end of the Reconquista. The architectural, cultural, and geographical elements you encounter will provide a rich understanding of the complex history of the Iberian Peninsula during this period.
Cordoba: Explore the Mezquita-Catedral. A symbol of the religious transition from Islam to Christianity, as it was initially a mosque before being converted into a cathedral.
Tapas Bars: Indulge in a tapas crawl, savouring traditional dishes like salmorejo, grilled octopus, and Iberian ham.
Sierra Nevada: Enjoy challenging cycling through the Sierra Nevada mountain range, which acted as a natural boundary between Christian and Muslim territories during the Reconquista.
Granada: Discover the Alhambra, a stunning palace and fortress complex built by the Nasrid dynasty, representing the Muslim rule in the region.
Flamenco in Sacromonte:  Experience flamenco in the historic Sacromonte caves, where the art form has deep roots.
Ronda: Reflect on the strategic importance of Ronda as a fortified settlement during the Reconquista and marvel at its dramatic position atop cliffs, the blend of Moorish heritage, and stunning vistas.
Culinary Delights: Sample Andalusian cuisine, including tapas, gazpacho, and local specialties.
Scenic Routes: Experience the stunning countryside as you ride through olive groves, vineyards, and farmlands.
White Villages (Pueblos Blancos): Explore charming white-washed villages like Ronda and Grazalema, each nestled in picturesque landscapes.
Tarifa: Conclude your journey in Tarifa, where the Reconquista effectively ended with the capture of the city in 1292.
Stage 2 – Tangiers to Fez
Cycling from Tangier to Fez offers a captivating journey through diverse landscapes, historical sites, and culinary delights. We explore both the historical context of the Reconquista and the vibrant Berber culture that has shaped Morocco's identity.
Tangier: Start your cycling journey in Tangier, a city with a mix of Moroccan, European, and African influences.
Riads: Stay in traditional riads, Moroccan-style guesthouses known for their intricately designed courtyards, mosaic tiles, and serene atmosphere.
Chefchaouen: Enjoy a picturesque ride to Chefchaouen, Morocco's "Blue Pearl".
Meknes:  Visit Meknes, one of Morocco's imperial cities, and explore its historic medina and grand city gates.
Berber Whiskey: Sip on Moroccan mint tea, a fragrant blend of green tea, fresh mint, and sugar, commonly enjoyed throughout the day.
Volubilis: Visit the ancient Roman ruins of Volubilis, a UNESCO World Heritage site, and explore the well-preserved mosaics, arches, and columns.
Scenic Cycling: Pedal through rolling hills, olive groves, and picturesque valleys, taking in the beauty of Morocco's natural scenery.
Wellness & Relaxation: After a day of cycling, relax in hammams (traditional bathhouses) or enjoy wellness treatments to rejuvenate your body and mind.
Diverse Cuisine: Savor tagines, couscous dishes, and Moroccan salads, enjoying the unique blend of sweet and savoury elements.
Fez: Explore the sprawling medina, a UNESCO World Heritage site, and its iconic tanneries.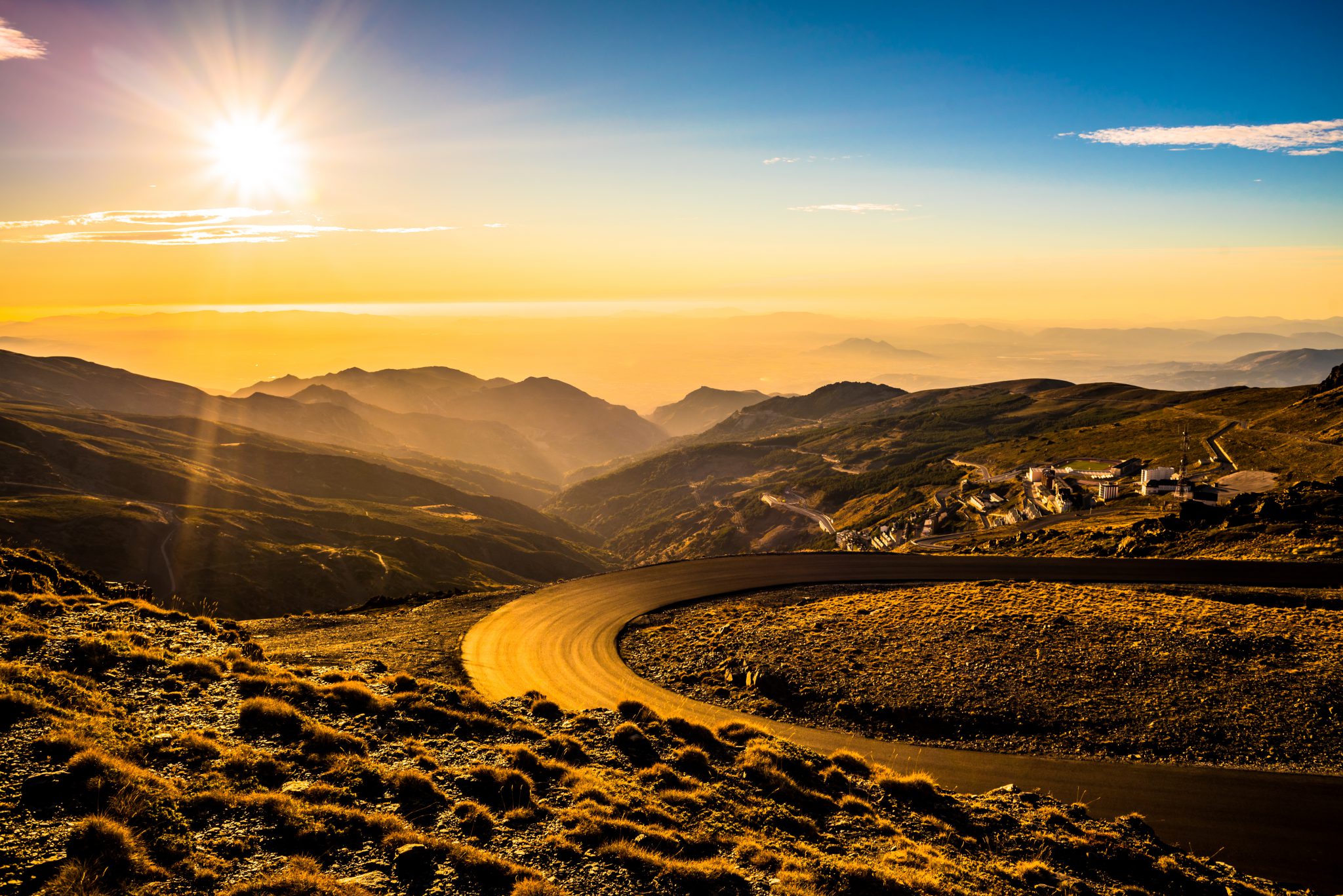 Reconquista Bike Tour Dates & Prices 2024
| Stage | Start Date | End Date | Days | Cost (Euros) |
| --- | --- | --- | --- | --- |
| The Epic: Cordoba to Fez | 5th April | 1st May | 27 Days / 26 Nights | €12,960 |
| Stage 1: Cordoba to Tarifa | 5th April | 20th April | 16 Days / 15 Nights | €7,840 |
| Stage 2: Tangiers to Fez | 20th April | 1st May | 12 Days / 11 Nights | €5,880 |
All tours and individual stages are available as a custom tour for your group – contact us for details.
What's Included?
Accommodation in our carefully selected hotels
Meals – hotel breakfasts, snacks en route and pre/post-ride nutrition, lunches including the famed Ride and Seek picnics, multi-course group dinners with a focus on the local cuisine.*NB we include occasional independent lunches & dinners to break up the week
Ride and Seek jersey
Garmin 1030 use with all routes preloaded
Ride and Seek water bottle
Kit laundry service once a week
Passionate, experienced and knowledgeable guides are always on hand to help
Not Included
Alcoholic beverages
Bike hire
Pre & post tour accommodation
Supplements
Single supplement – Our prices are based on twin/double occupancy. If you wish to have your own room then a supplement is applicable.
Deposit
To reserve a place on a stage of this tour, we ask for a deposit of €500 (or your local currency equivalent).  The final invoice will include any applicable single supplements and bike hire costs.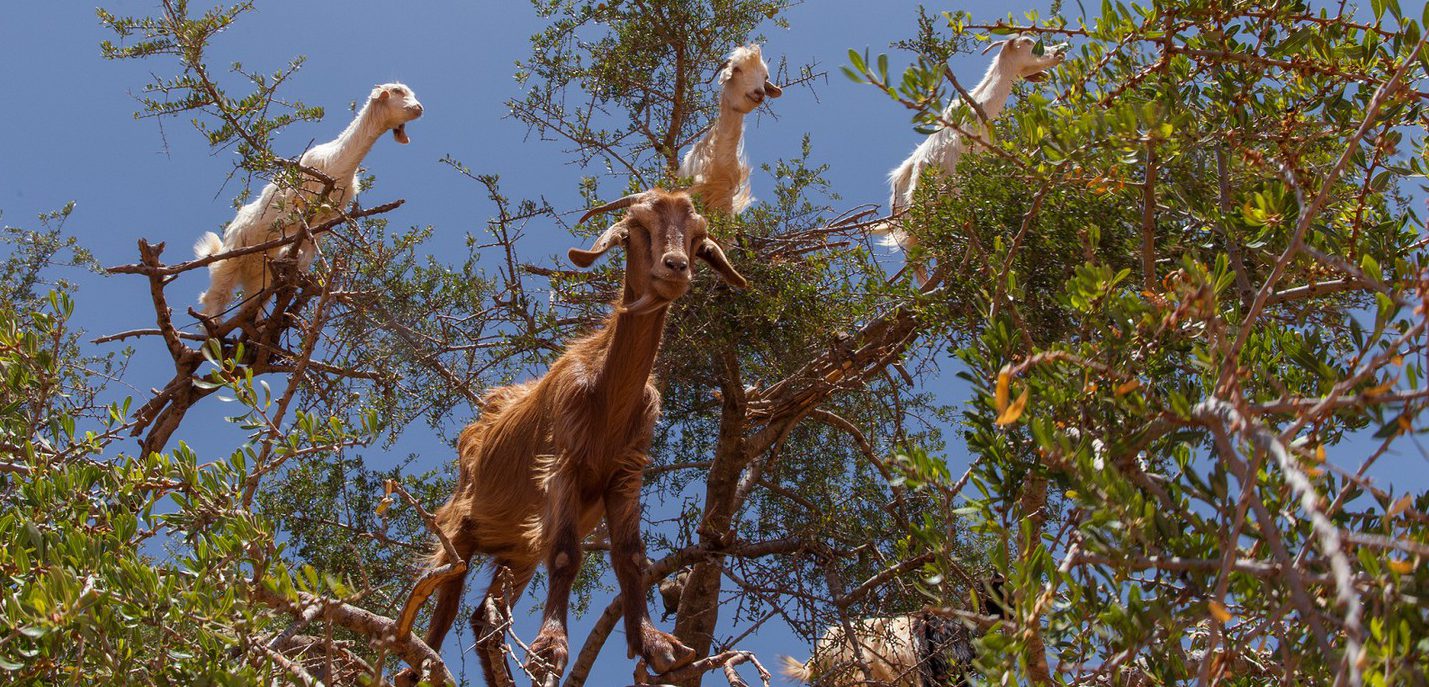 Reconquista Accommodation
Below is a selection of the abodes we have selected for the Reconquista tour. The local charm and character they offer, combined with the usual frills, is such that they fit the remit we set for all our hotel selections.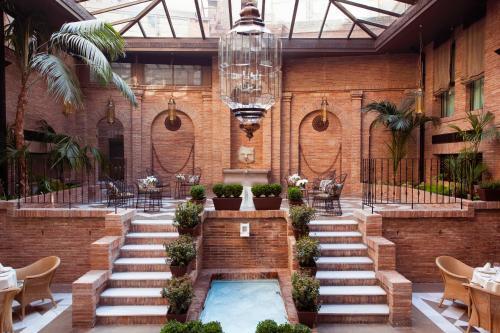 Vincii, Albayzin (Stage 1)
Our rest day hotel in the center of Granada. A typical Andalusian-style building that is filled with exotic details, unique spaces, and Arab-inspired décor. Centrally located it is perfectly located to explore this charming city.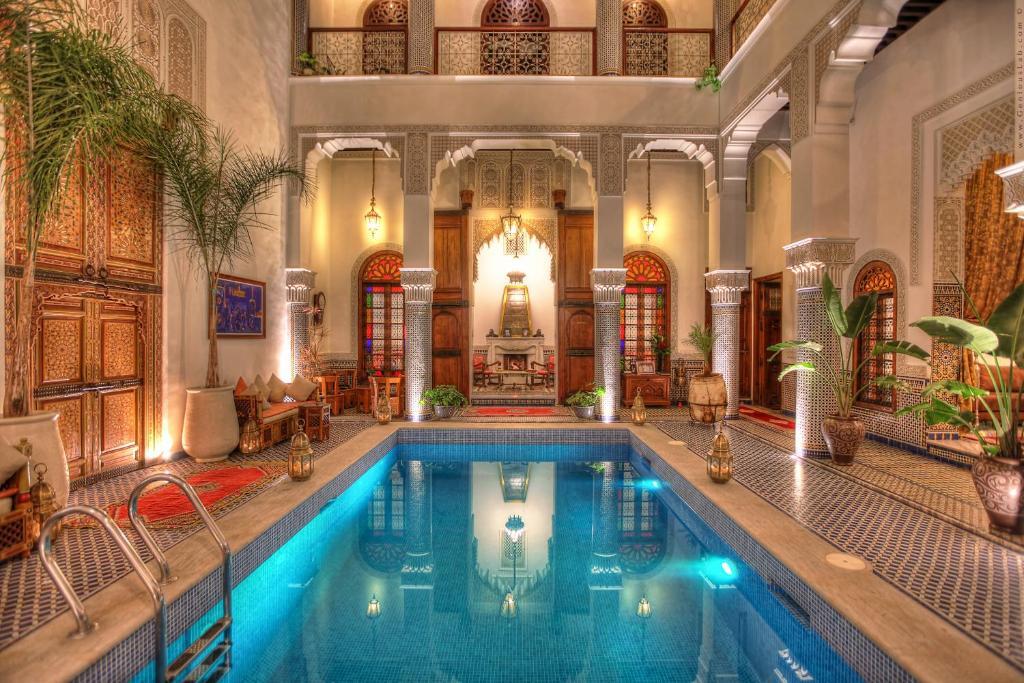 Riad El Amine, Fez (Stage 2)
A luxury Riad located in the ancient Medina of Fez, an emblematic 19th century
building, in the Arabic-Andalusian style. We'll be hosted by our friend Noureddine and his team at this wonderful haven of peace and tranquillity.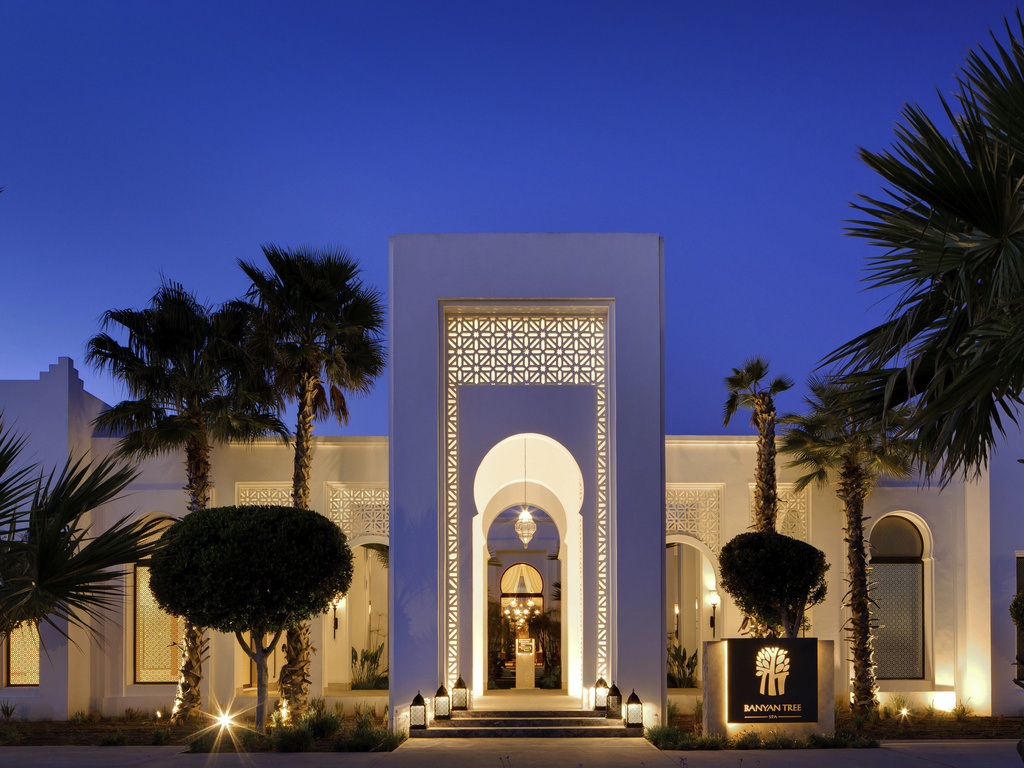 Banyan Tree, Tamouda Bay (Stage 2)
One of the most remarkable properties across any of the tours we run. Each room is actually a villa with its own pool! This 25-hectare resort is situated on the Mediterranean and is the perfect place to recharge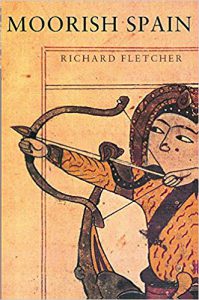 Richard Fletcher's Moorish Spain tells the story of a vital period in Spanish history which transformed the culture and society, not only of Spain, but of the rest of Europe as well. He manages to both entertain and enlighten the reader as he explores the influence of the Moors have had over architecture, literature, art, and learning in general. The author manages to provide a broad overview without getting bogged down in the minutia. Fletcher's book provides a great introduction in the subject at hand.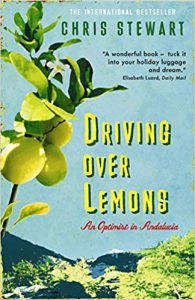 Driving Over Lemons is  lighthearted account about life in rural Andalucia. Based around a mountain farm in Las Alpujarras it recounts the experiences of Chris and Ana in this beguiling part the world. With a cast of misfits, peasants, hippies and shepherds the author paints an entertaining picture of life in the region. An entertaining yarn that has parallels with Peter Mayle's experiences in Provence. This is an easy reading travel book that gives the reader a wonderful insight into the trials, tribulations and joys of living on the farm. A great book to put you in the mood for travelling through the area.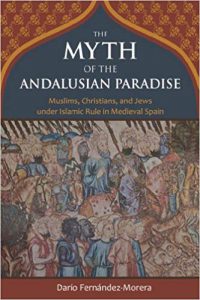 The Myth of the Andalusian Paradise provides a reassessment of medieval Spain, proving that the Muslims were not, in fact, benevolent rulers. Much that is written about "al-Andalus" contends that it was a kind of a multicultural paradise where the main religious groups lived in harmony. Fernández Morera  contends that there is a significant issue with this perception – it is a myth!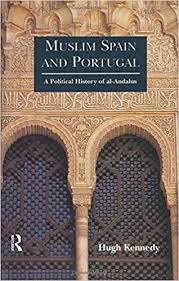 Hugh Kennedy book – Muslims in Spain and Portugal – is the first study in English of the political history of Muslim Spain and Portugal, based on Arab sources. As such is provides a very interesting alternative perspective since most of the literature in the West views the Moors through the prism of the Christian Reconquest. It provides comprehensive coverage of events across the whole of the region from 711 to the fall of Granada in 1492 ostensibly through Arab eyes.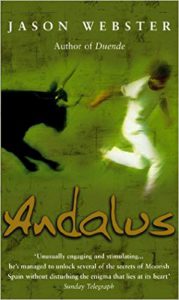 In Andalus Jason Webster embarks on a quest to discover Spain's hidden Moorish legacy and lift the lid on a country once forged by both Muslims and Christians. A enchanting yarn that charts the friendship between Webster and a young Moroccan immigrant, Zine, as their lives become entwined through circumstance. A roller-coaster of a ride provides a modern day perspective on the Moorish legacy.
Reconquista Bike Tour History
The word Moors derives from the Latin mauri, a name for the Berber tribes living in Roman Mauretania (modern day Algeria and Morocco). It has no ethnographic meaning but can be used to refer to all Muslims, Berber or Arab, who conquered the Iberian Peninsula. These Moors, who were religious fanatics, arrived in Spain in the year 711 and thus began a period of history which would shape Iberia differently than the rest of Europe as the land adapted to a new religion, language and culture. Hispania became a part of the caliph of Damascus which was the capital of the Muslim world.
This Moorish land was known as Al-Andalus and included all of the Iberian Peninsula except for the extreme north-west from where the Christian Reconquest would originate.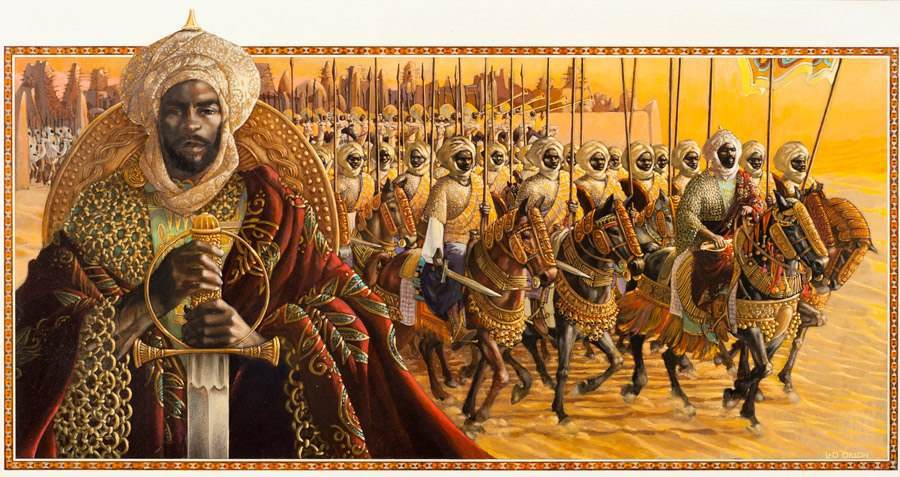 Strangely Moorish Spain wasn't really ruled by Arabs. Many high positions were indeed taken by Arabs, but most of the Moors were Berbers. Later, Muwallads (converted Christians), together with the offspring of the first invaders, became dominant in Moorish Spain. The invaders brought no women, so the second generation of Moors were already half-Hispanic!
The first 40 years of Moorish rule was volatile and Al-Andalus needed order and unity which came in the form of Abd-er-Rahman who arrived in Almuñecar on the coast of Granada in 755. Within a year he became Emir of Al-Andalus and during his 32-year reign he would transform this land into an independent state which was the cultural light of Europe.
In Cordoba Abd-er-Rahman, I founded the Mezquita in 785 when he purchased the Christian section of the San Vicente Church, a place the two faiths had shared for 50 years. The Mosque was expanded to its final glory over the next two centuries. This became the second most important place of worship in the Muslim world after Mecca.
The Moors expanded and improved Roman irrigation systems to help develop a strong agricultural sector. They introduced many new crops, including the orange, lemon, peach, apricot, fig and pomegranate, as well as saffron, sugar cane, cotton, silk and rice, which remain some of Spain's main products today.
Our Reconquista tour will seek to investigate the significance of the 700 years of Moorish rule in Spain and Portugal and explore the legacy left by this intriguing period in European history. The Reconquista was a defining epoch in the Iberian Peninsula's history. Marked by a fervent clash of cultures and ideologies, it encapsulated the relentless efforts of Christian kingdoms to reclaim lands from Islamic rule. The Reconquista shaped landscapes, societies, and identities, giving rise to iconic tales of valour, conquest, and coexistence. With each town conquered and lost, it left an indelible imprint on the region's architecture, language, and traditions. The Reconquista's legacy symbolizes a complex interplay of power, faith, and resilience, ultimately shaping the modern Spain we know today.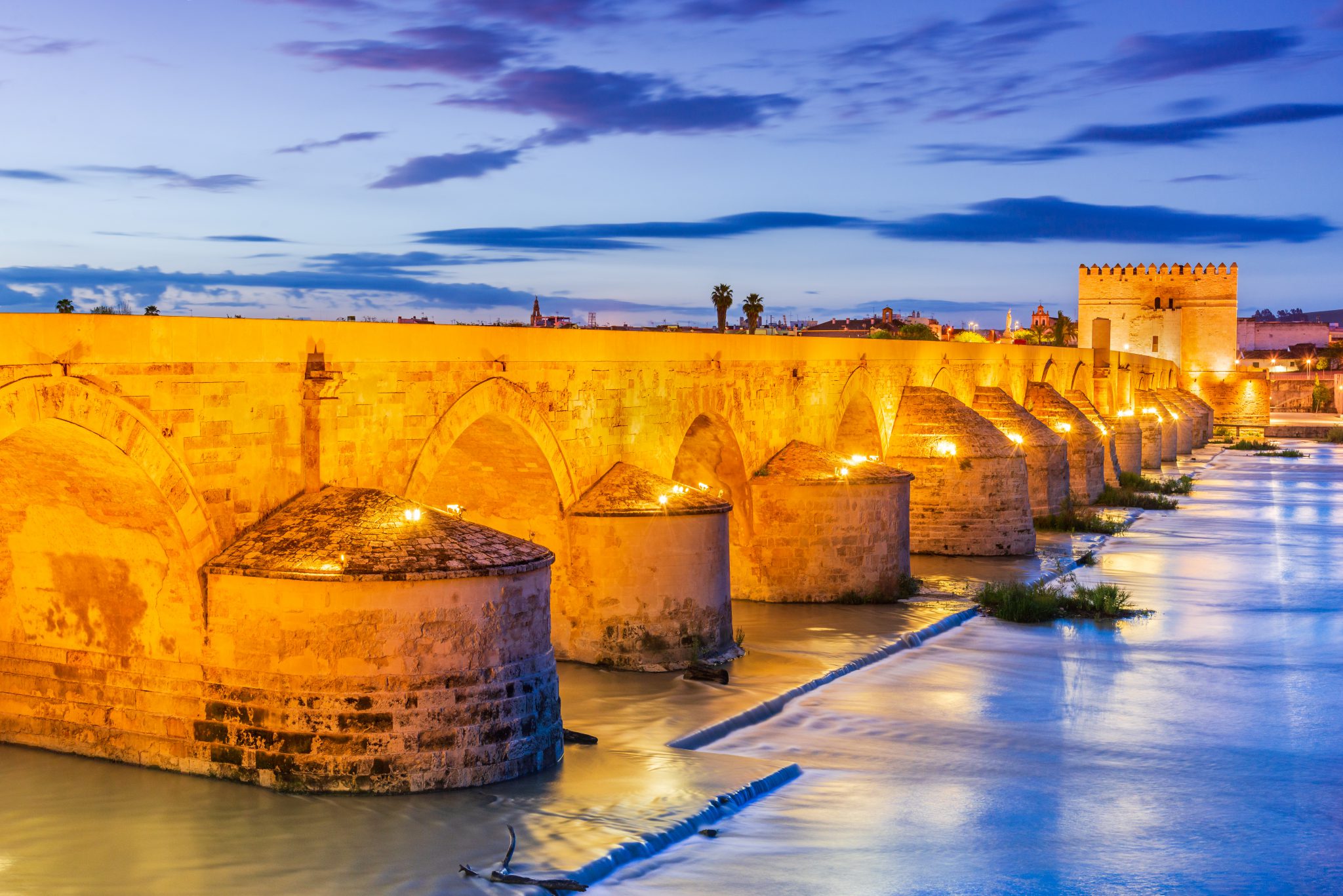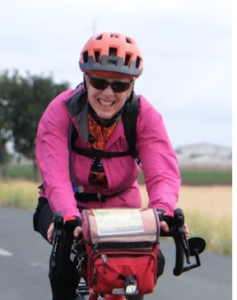 "It was ALL a highlight for me. I loved it all. You guys are absolutely top-notch. I am recommending you to everyone I know"
Maggie H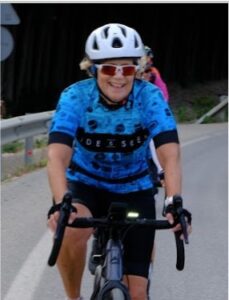 "Riding in and out of Chefchaouen was the prettiest. Spain had great riding and the rest day in Granada was terrific."
Pamela L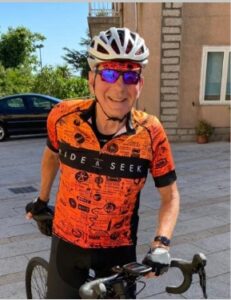 "Highlights were the sights, the history, the Roman ruins, the mixture of French and Arabic cultures, and the beautiful hotels."
Jim C

The Trip
Embark on a transformative bike tour from Cordoba to Fez, threading through the tapestry of the Reconquista's history. Pedal across borders, reliving battles and culture, unveiling the enduring narrative of conquest and coexistence.
Email me the Tour Overview
Book Now
Schedule a Call
Tour at a Glance
The Reconquista
The Epic – Cordoba to Fez


Dates: 5th April – 1st May
Countries: Morocco & Spain
Number of days: 27 days
Number of stages:  2
Price:  €12.960
Grading:

Stage 1 – Cordoba to Tarifa

Dates: 5th – 20th April 2023
Number of days: 16 days
Price: €7,840
Grading:

Stage 2 – Tangiers to Fez

Dates: 20th April – 1st May
Number of days: 12 days
Price: €5,880
Grading:
.