Hannibal Tour – Spain, France, and Italy Bike Tour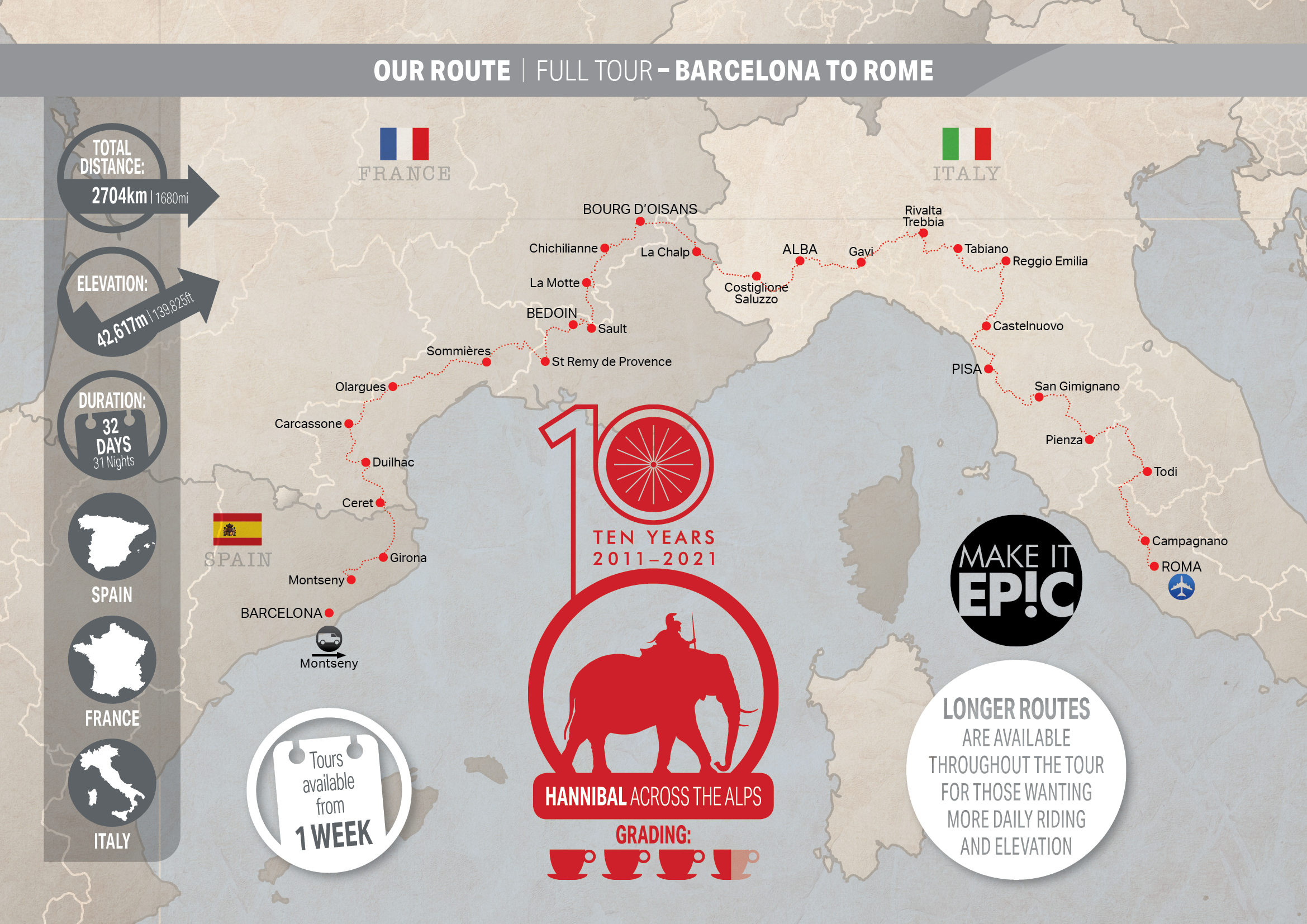 Bike Tour in Italy, France and Spain Overview
Join us on a ride of historical proportions as we ride in the footsteps of Hannibal from Barcelona to Rome. This is a bike tour from Spain, moving through France, and arriving in Italy. Cycling on some of Europe's most iconic and picturesque bike touring routes through Spain, France, and Italy, this epic journey has it all. Divided into 2 stages the Hannibal tour takes in some of the finest cycling you could ever wish to find. Picture postcard views abound as we traverse some of the iconic climbs of the Grand Tours, roll through the vineyards of the Languedoc, Provence, Piedmont, and Tuscany, and sample the delights of the diverse gastronomy to be found along the route.
Experience total immersion in the landscape, history, and culture of the places we visit as we ride this inspirational iconic trail on the road less travelled. Discover from the saddle why Hannibal's invasion of Rome in 218 BC was a major turning point in history. This was the clash of the ancient superpowers. If Hannibal had been victorious against Rome our world today would be completely different. The Western world wouldn't have Rome at its origins, rather a Middle Eastern colony based in North Africa! Click through the tabs to learn more about this epic bike tour in Italy, France, and Spain. You might also like to consider our Conquest of the Moors Cycling Tour and please get in touch if you have any questions.
And for the 10-year anniversary ride, there is the added bonus of riding with some of our celebrity friends. The legendary Australian commentator Mike Tomalaris will join for part of the Italian leg of the tour. Ben Kane who wrote the best-selling Hannibal trilogy will be on the start of the tour to set the historical context and Felix Lowe who wrote the book 'Climbs and Punishment'  about this very tour will also join us.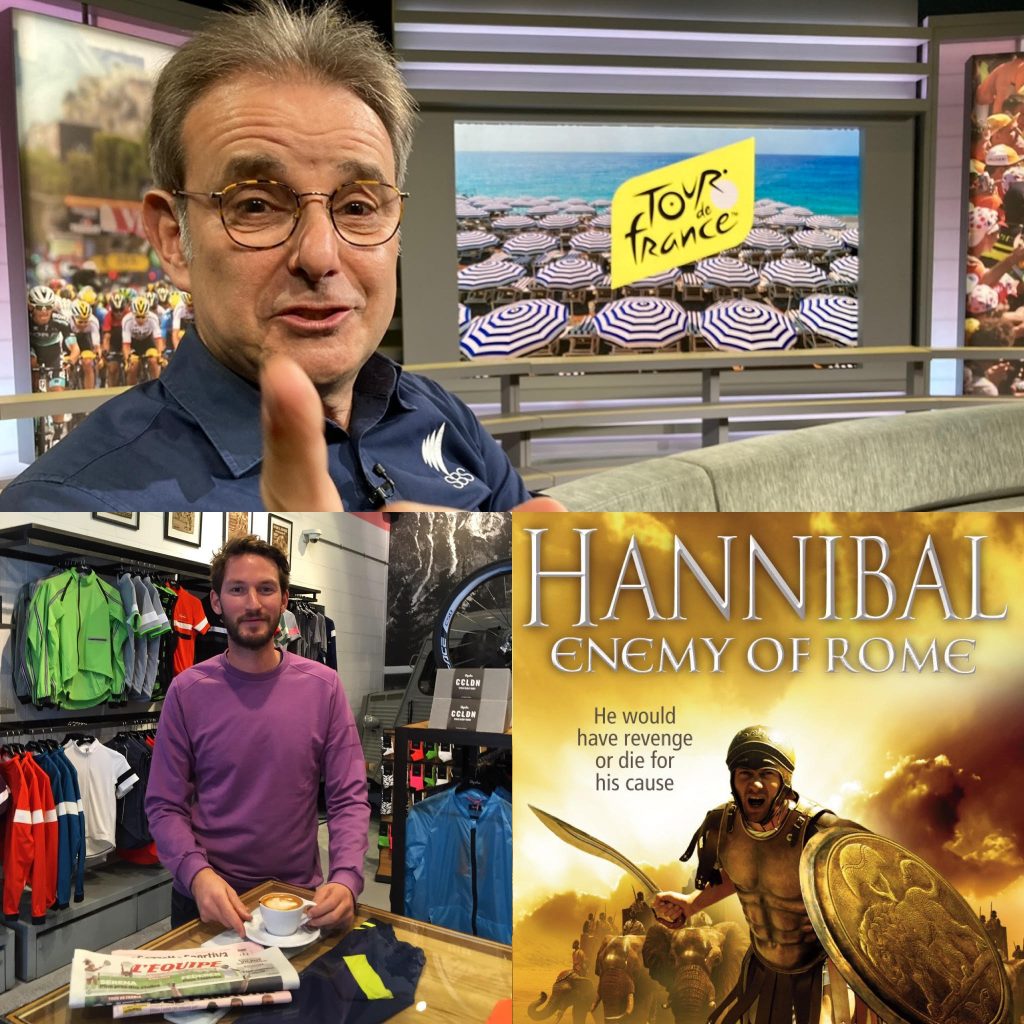 Team Members on this Tour
Italy, France, and Spain Bike Tour Highlights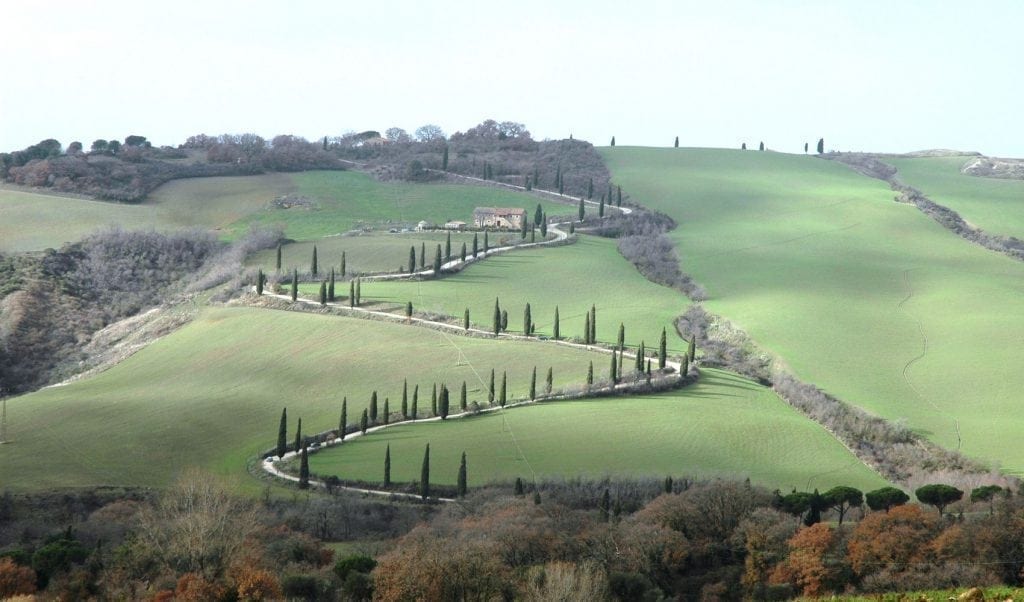 The Itinerary for the Hannibal Expedition is split into 2 stages. Riders may participate in either or both of the stages. If you'd like to take on the entire Hannibal challenge choose the Epic!
Stage 1 –  Cycling from Barcelona to Alba
Cycling Tour in France and Spain
The meeting point for this stage is the stunning city of Barcelona. However, rather than cycle out of Barcelona among the heavy city traffic we shuttle you into the Montseny National Park to our first tour hotel. From there we cycle up through Cataluña and over the Pyrennees mountain range. The crossing of the Pyrenees is obviously a tough undertaking but our route doesn't take in the highest peaks which makes this stage a relatively relaxed introduction to the stages ahead. We enter France through the lovely town of Ceret, home to Picasso, before continuing through the beautiful French countryside of Languedoc-Roussillon. Our first week ends just to the north of Avignon where we will enjoy a well-earned rest before heading into the Alps.
After a rest day in Mazan we head north in the footsteps of Hannibal on perhaps the most iconic leg of his bike tour – across the Alps. We won't have 39 war elephants to provide us support but we will have our support vehicles to lend us a hand if you need it. The second part of stage 1 provides an opportunity to take on a number of iconic climbs – Ventoux, Galibier, Alpe d'Huez, Agnel and Izoard among others – as we ride from France into Italy. Our gateway into Italy is via Col Agnel (Colle Agnello to the Italians), which takes us into the lovely region of Piedmont and the vine clad hills of the Langhe and Monferrato. We'll follow in the tyre tracks of the greatest Italian cyclist of them all – Fausto Coppi – on our way to the gastronomic hub of Alba that provides a fitting end to this classic stage.
Stage 2 – Cycling from Alba to Rome
Cycling Tour in Italy:
Stage 2 takes us across the spine of Italy – the Apennines – and through a landscape of vines, castles, agriculture and beautiful hill towns. Starting in Piedmont, the area known as the Italian's Italy, we traverse the spectacular Oltrepo Pavese and head into Emilia Romagna where our route over the Apennines awaits us. A number of Italy's culinary jewels – Reggio Emilia, Modena, Parma and Piacenza – are found in this region so gastronomic delights abound. The Apennines may not be the Pyrennees or Alps but they are a challenge nonetheless with regular climbs and steep ascents, many of which have featured in the Giro d'Italia. Our destination is the city of Pisa where our hotel, overlooking its eponymous tower, provides a fitting spot to toast the end of the first part of stage 2.
From Pisa we venture further into Tuscany through what can only be described as picture postcard scenes. Meandering through Renaissance Italy on the road less travelled through beautiful scenery and hill towns is cycling at its best. Rolling Tuscan hills covered in sunflowers, Umbrian medieval towns and Lazio, which provides us with our final Italian canvas, the prominence of Roman heritage increasing as we make our way towards Rome. We pass by Trasimene, where Hannibal destroyed a Roman army forcing them into the lake, and cycle in the footsteps of Hannibal's army through what were once the Arno Swamps and to the gates of Rome! Our final hotel is in the heart of the lively Trastevere district which provides a perfect venue for a gala dinner to toast the end of our great cycling adventure.
Hannibal Bike Tour Dates
| Stage | Start Date | End Date | Days/Nights | Cost (Euros) |
| --- | --- | --- | --- | --- |
| Stage 1 – Barcelona to Alba | Coming soon | Coming soon | 19 (18 nights) | TBC |
| Stage 2 – Alba to Rome | Coming soon | Coming soon | 14(13 nights) | TBC |
| Epic- Barcelona to Rome | Coming soon | Coming soon | 32 (31nights) | TBC |
All tours and individual stages are available as a custom tour for your group – contact us for details.
What's Included?
Accommodation in our carefully selected hotels
Meals – hotel breakfasts, snacks en route and pre/post-ride nutrition, lunches including the famed Ride and Seek picnics, multi course group dinners with a focus on the local cuisine.*NB we include occasional independent lunches & dinners to break up the week
Ride and Seek jersey
Garmin 1030 use with all routes preloaded
Ride and Seek water bottle
Kit laundry service once a week
Passionate, experienced and knowledgeable guides always on hand to help
Not Included
Alcoholic beverages
Bike hire
Pre & post tour accommodation
Supplements
Single supplement – Our prices are based on twin/double occupancy. If you wish to have your own room then a supplement is applicable.
Deposit
To reserve a place on a stage of this tour we ask for a deposit of €1000 (or your local currency equivalent). We also accept payment in GB£ and AU$. The final invoice will include any applicable single supplements and bike hire costs.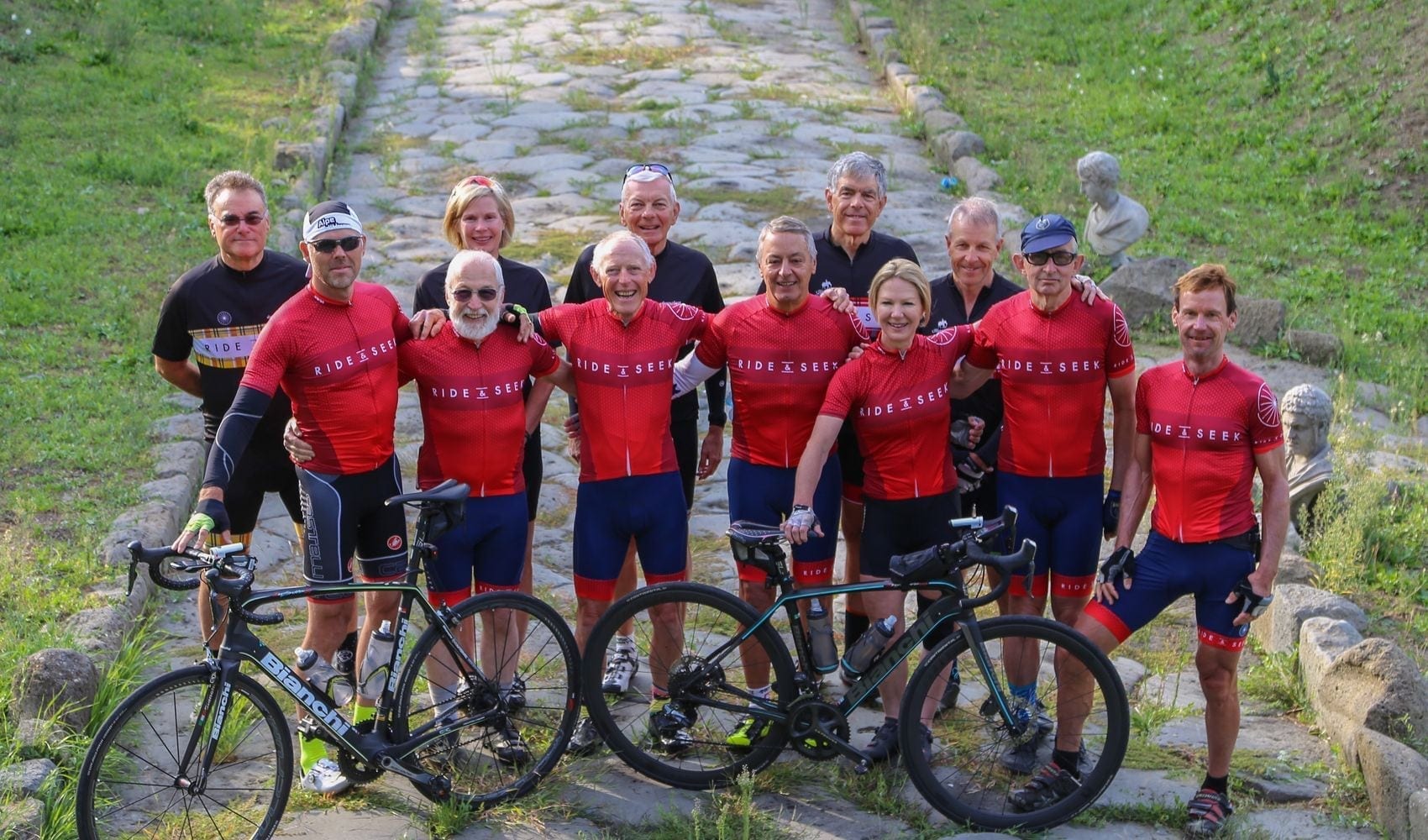 Hannibal Bike Tour Food
Stage 1 – A gastronomic odyssey through 3 countries from Barcelona to Alba
We take in three different regions as we travel from Barcelona in Spain to the charming town of Mazan. Barcelona is the capital city of the fiercely independent state of Catalunya that has become increasingly associated with fine gastronomy in recent years. The world famous El Bulli restaurant (chef Ferran Adrià), rated by the Michelin guide as the world's best a record 5 times before it closed, bears testament to this. The next region we pass through is the Languedoc-Roussillon region of France. A strong Spanish influence can be found in this region and you will see a lighter style of eating (less creamy rich sauces) than in the north of France. Languedoc cuisine relies heavily on local produce: olive oil, tomato sauces, herbs from the wild garrigue landscapes of the region such as thyme, rosemary and sorrel. Locals take eating seriously with meals often taking hours and including several courses. Provence is next on the itinerary with a wealth of seafood based dishes and local specialities. Olives are grown in the area and some high quality olive oil is produced in this region. With a strong Italian and Spanish influence the cuisine of Provence has a distinctive flair that sets it apart from more classic French fare. Blessed with an abundance of natural ingredients that flourish in the region, Provence is unsurpassed for the freshness of its produce and variety of its dishes.
We continue our journey through Provence as we head up towards the Alps in the north of the region – Alpes de Haute Provence. This sprawling area is crossed by the river Durance which is a fruit growing region, however, the cuisine in general is far more filling and heavy which will give you more fuel for climbing by bike. Based on butter rather than olive oil it is characterized by wild herbs, spelt and goat produce. Perhaps the best known product of the area though is the lamb from Sisteron which features in many local recipes. After climbing the Alps we descend into Italy and some great new culinary experiences. We enter Italy through the Piedmont region to discover the home of the "Slow Food" movement, Barolo wine, white truffles and nutella. Arguably Italy's most culinary progressive region we delight in the symphony between tradition bound cooking and a burgeoning new wave gastronomic scene.
Stage 2 – A gastronomic safari through the heart of Italy from Piedmont to Lazio
We continue our journey through Piedmont and into Emilia Romagna. This region truly is a gastronomic treasure trove with local delicacies including Parmigiano Reggiano – arguably the cheese of which Italians are most proud – Balsamic Vinegar and Proscuitto de Parma. After crossing the Appennines we then find ourselves in picturesque Tuscany. Simplicity is the key to Tuscan cuisine with dishes based on top quality ingredients including legumes, bread, cheese, vegetables and fresh fruit. The delicious Tuscan soup called ribolitta will refuel you at the end of a long day with its ingredients of bread, cannellini beans and vegetables.
From Tuscany we then pass into Umbria where the renown Norcia black truffles are found. Other produce includes fresh ricotta, delicious pecorino cheese and high quality olive oils from the Trevi area. For main meals expect Strangozzi pasta and perhaps even suckling pig. Our journey is coming to an end as we enter the Lazio region and on to Rome. There is a predominance of pork in dishes in Lazio, including as an ingredient in pasta sauces or roasted (porchetta). Other typical dishes to look out for are Carciofi alla giudea (lightly fried artichokes), fiori di zucca (stuffed zucchini flowers) and baccala (deep fried salted cod).
Hannibal Accommodation – a selection
We have carefully selected the places where we stay based on their 'personality' and the hospitality of our hosts. Be it Paradors in Spain, Manoirs in France or Agriturismi in Italy, we seek to connect you with the places we travel to, through the accommodations we choose. Hannibal is our original Epic Adventure, first run in 2012, and many of the hoteliers have become personal friends. We believe this is reflected in the warm welcome we receive when we travel through. Year on year we look to improve the tour and  some hotels come and go. The ones listed below though are among the stalwarts that have become tour institutions and help make this tour, arguably, our best bucket list tour.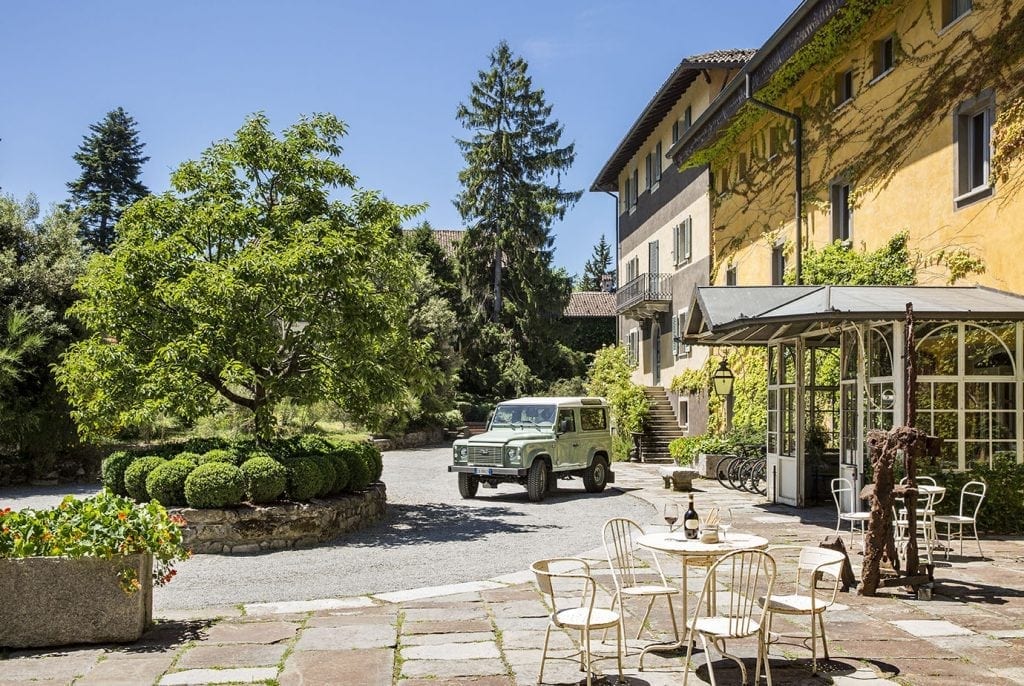 Villa Sparina Resort (Gavi) – Set in the hills of Monterotondo di Gavi  this hotel has been with us since the start. Managed by the unforgettable Alfonso it is always a tour favourite. The cellar tour with Alfonso followed by an aperativo on the terrace drinking their own Gavi di Gavi wine makes for a relaxing end to the day. Dinner in the wonderful Gallina restaurant simply caps it all off.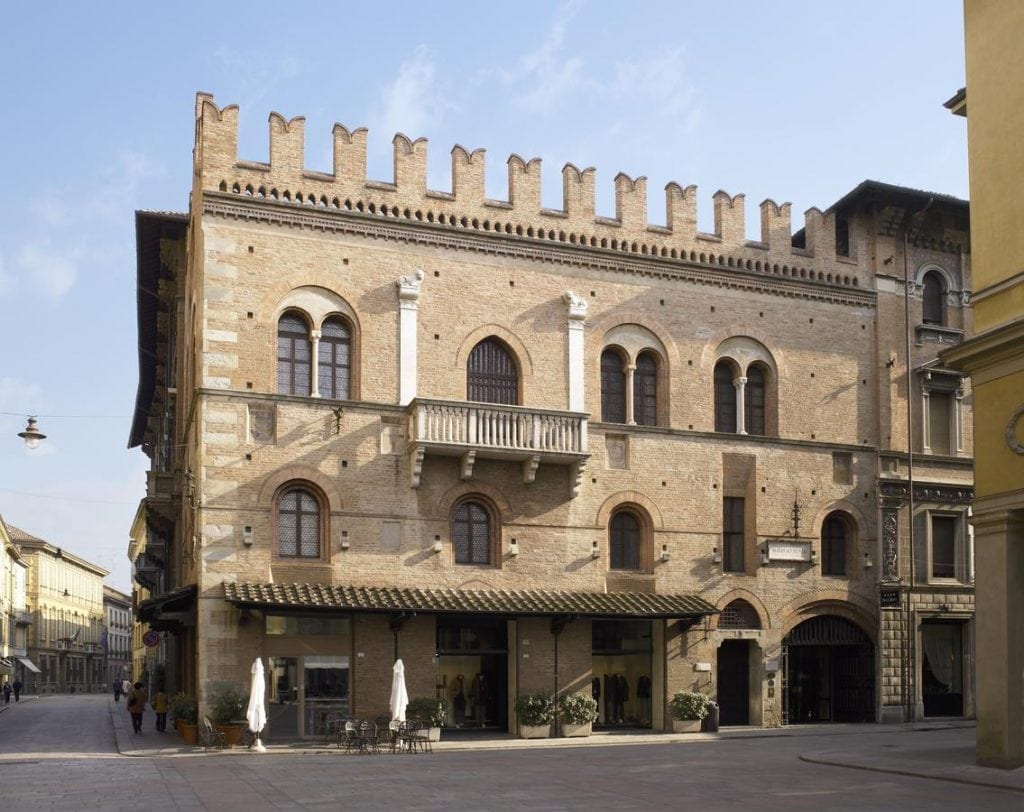 Hotel La Posta (Reggio Emilia) – One of Italy's oldest hotels, 500 years of welcoming guests and counting. Art, history and tradition merge with all the hotel's latest modern comforts. Owned by the Sidoli family this 4* hotel is perfectly positioned in the historic centre of Reggio Emilia.  We have got to know Umberto Sidoli well over the years and his hospitality is always second to none.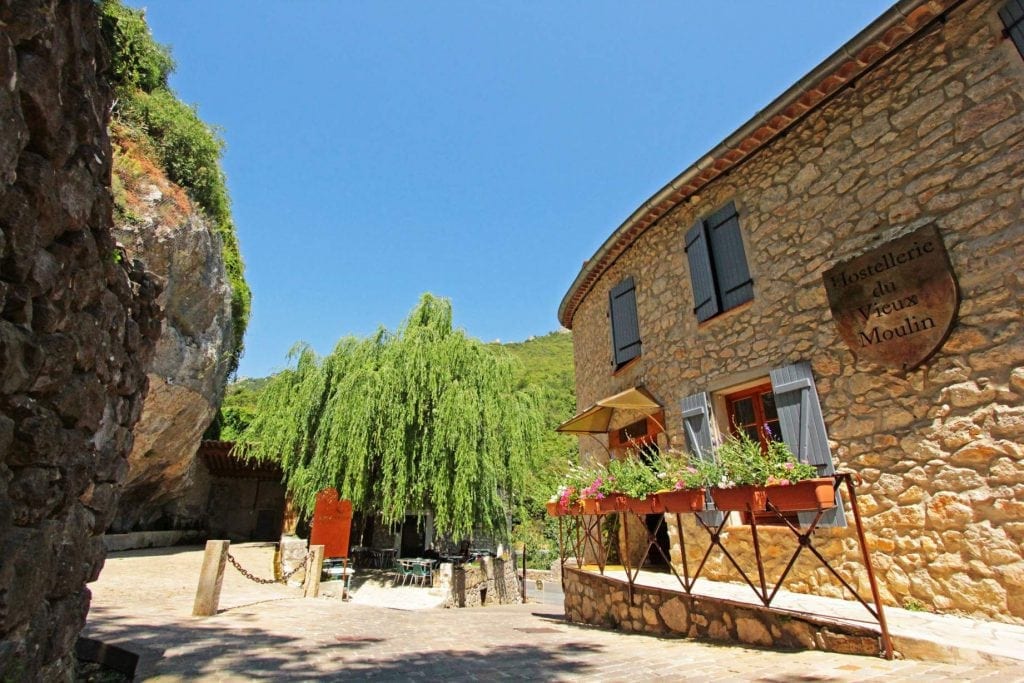 Hostellerie du Vieux Moulin (Duilhac sous Peyrepetuse) – A charming French inn at the base of the Cathar stronghold of Chateau Peyrepertuse. As the name suggests it is an old olive oil mill complex that was in operation until 1921. Immersed in the Languedoc countryside our stay here is marked by the peace and solitude. Raymond and his team have been welcoming us since 2012 and long may it continue!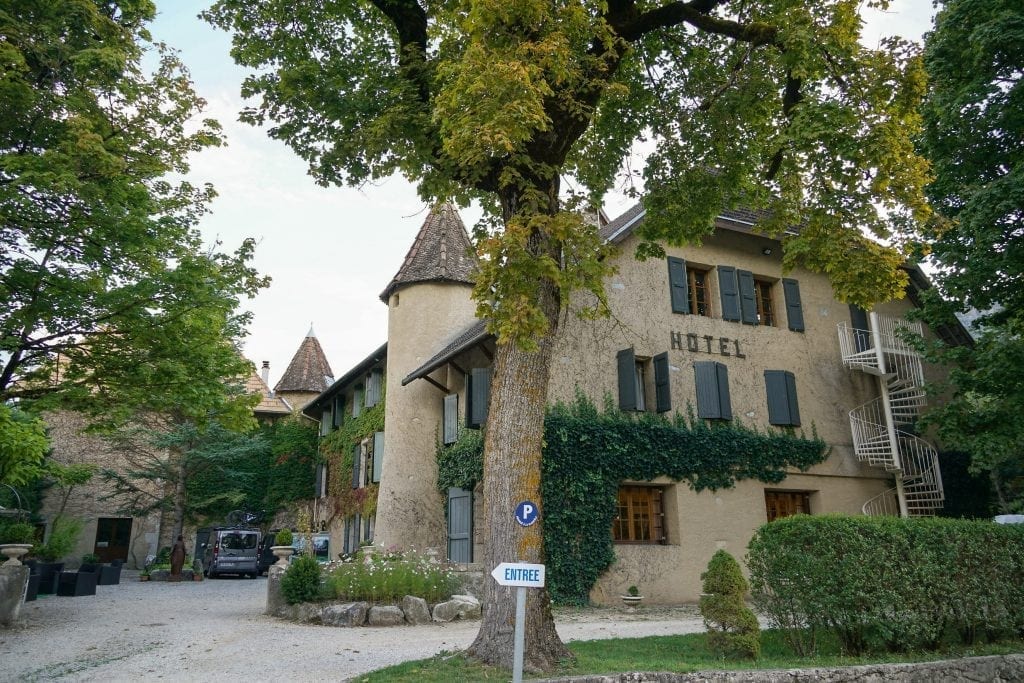 Château de Passières (Chichilianne) – Set in a 14th century castle this impressive looking hotel is located at the foot of Mont Aiguille in the Nature Park of Vercors. Immersed in nature this family run hotel is a great stop off before we head into the high Alps. The lovely pool and fine restaurant are both welcome at the end of a day in the saddle.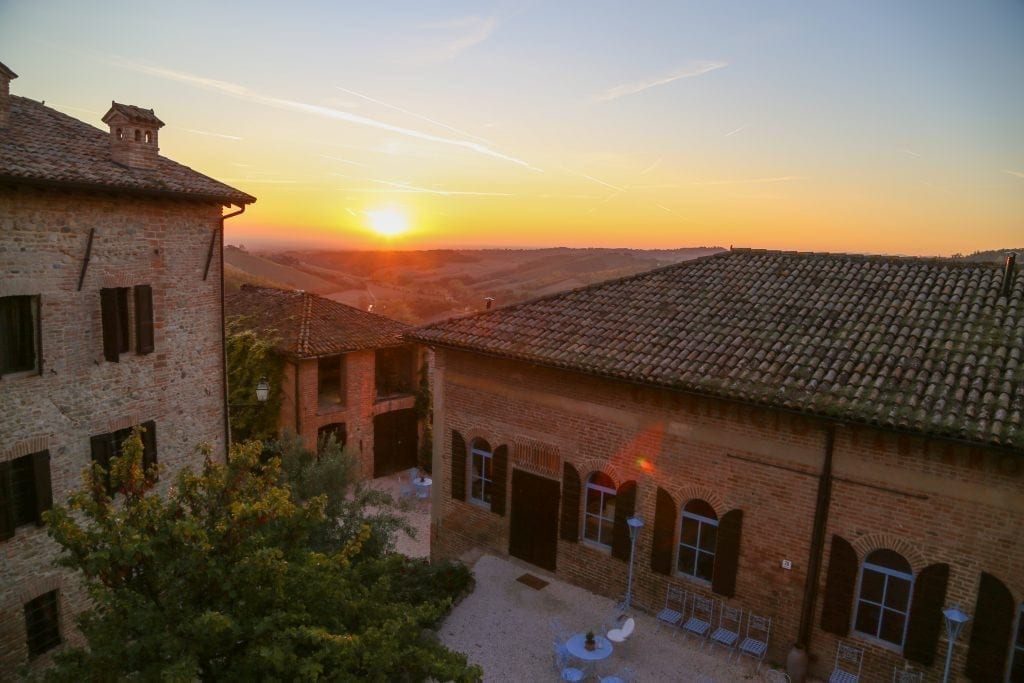 Antico Borgo di Tabiano Castello (Tabiano) – Built on Roman ruins this 11th century castle is now a great and unique hotel. Recently voted by Traveller magazine as one of the best country hotels in Italy it is well deserving of the accolade. Petra and her team have been welcoming us since 2012 and it is always a highlight stay.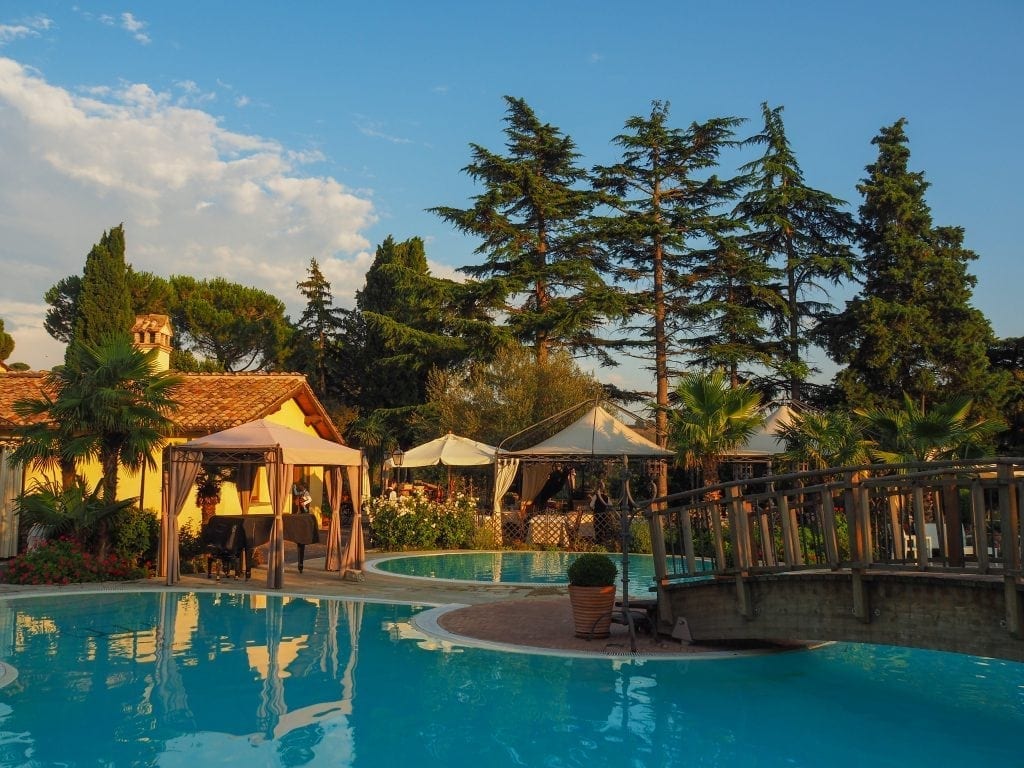 Relais Il Postiglione (Campagnano di Roma) –  a period building with a rich history, Adriano and his family have created a fantastic haven for travellers. Known as the Albergo dello Lione until 1463 it is has a long tradition. Situated on the ancient Via Cassia it also has an excavated section of the Roman road in the garden! The wonderful family atmosphere and great Roman food make this a great tour stop.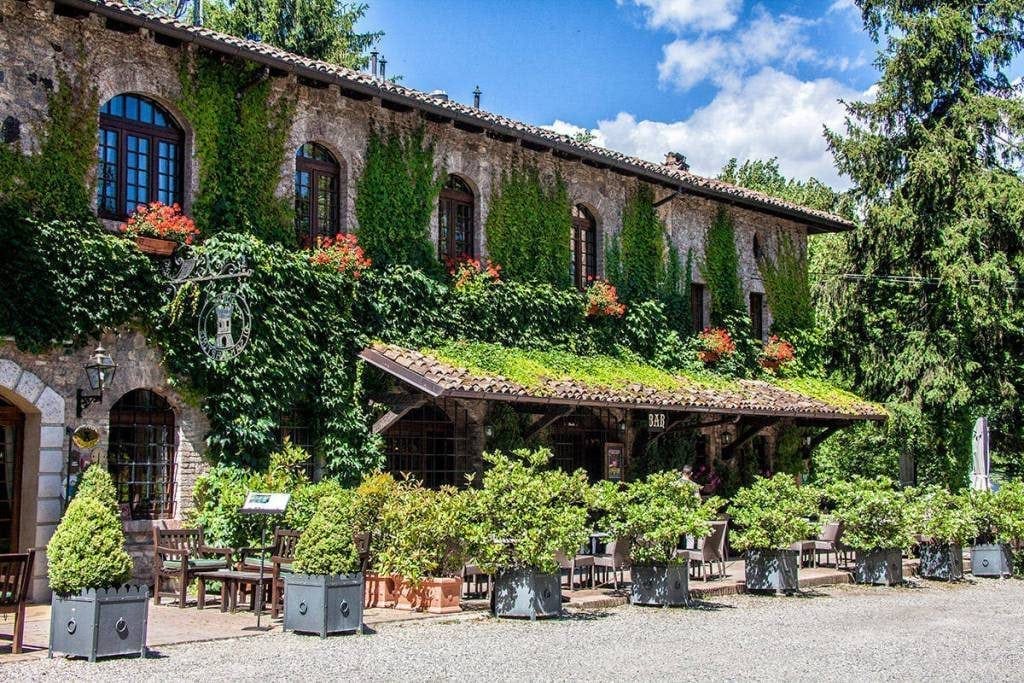 Residenza Torre di San Martino (Gazzola) – Another of the Hannibal stalwart hotels the Torre di San Martino is situated within the Rivalto Borgo on the banks of the Trebbia. Owned by the Landi Zanardi family since the 13th century, the noble family are still in residence. Indeed, we were once asked to move our van as it was considered an eyesore! This is a really atmospheric place to stay and the area itself holds great Hannibalic significance.
Hannibal Reading
Our Epic Adventure reading lists are aimed at being accessible to everyone – all the books are historical but include fiction, primary authors and serious historians so take your pick!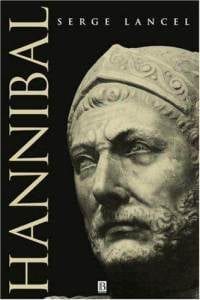 Possibly the most comprehensive history of Hannibal's War. This definitive biography of one of the most fascinating figures of ancient history offers a fresh perspective on the demise of the Hellenistic world and the rise of Rome.
Serge Lancel: Hannibal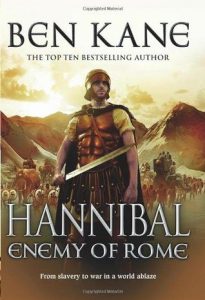 Excellent historical fiction by this best selling author who also moonlights as a guide for Ride and Seek. Ben rode the whole of Hannibal in 2016 and is now a regular feature on our tours for his wonderful skills as a raconteur. The Hannibal trilogy he wrote bears testament to these skills.
Ben Kane: Hannibal and Rome series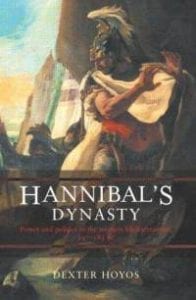 An excellent and accessible history of Hannibal and his legacy. It is clearly narrated (which is hard to do for such a complex, multi-faceted topic) and provides a balanced perspective on our favourite Carthaginian. It achieves a critical assessment of Hannibal who is neither lionised nor damned.
Dexter Hoyos: Hannibal's Dynasty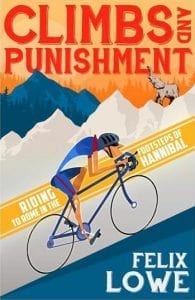 Felix Lowe, Guardian journalist and author rode the Hannibal tour with us in 2013. This entertaining encounter brings together cycling history, the pro-peloton and Hanniballic history. Felix has put together an entertaining read and interesting insight into life on the road with the Hannibal tour.
Felix Lowe: Climbs and Punishment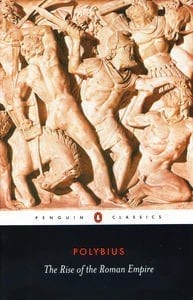 The most trusted primary source, written by a Greek General who talked to veterans of the Hannibalic Wars. Polybius' Histories is one of classical antiquity's great political narratives. Written over 40 books, it originally set out to explain the dramatic rise of Rome in the half century from the war against Hannibal to the defeat and abolishing of the Macedonian kingdom in 167 BC.
Polybius: The Histories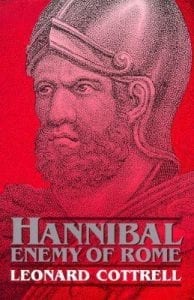 An entertaining and easy read. Leonard Cottrell follows much of Hannibal's route in a campervan! Cottrell provides a historical account of Hannibal's campaigns during the Second Punic War that is concise, factual, and endowed with an imaginative flair that would otherwise only be found in fiction.
Leonard Cottrell: Hannibal: Enemy Of Rome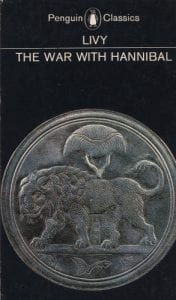 Authentic primary source. Livy was a Roman who wrote about 100 years after the Hanniballic War. All modern histories are based on his and Polybius' works. Livy never hesitated to introduce drama and moral lessons into his History of Rome; in the ten books dealing with the war with Hannibal, he had an immense theme worthy of his immense talents.
Livy: The War with Hannibal
Hannibal History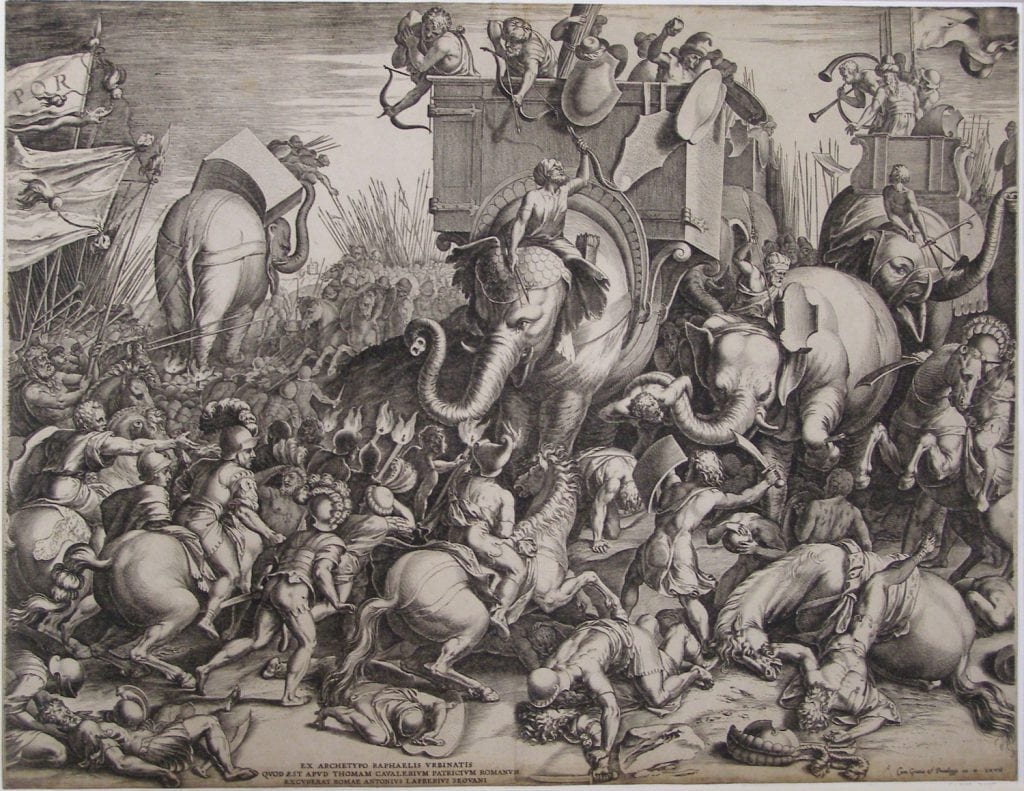 I will either find a way, or make one.

Hannibal
Hannibal Barca is one of the greatest military commanders of all time. As a leader of the ancient superpower, Carthage, he waged a lifelong war against the Romans and nearly destroyed them. And yet, today we know very little about Hannibal or his people: the Carthaginians. What we do remember is one of his amazing feats: to fight the Romans on their own turf, Hannibal led an army that included nearly forty elephants, over the frozen mountain tops of the Alps and into Italy.
That achievement, leading the largest land animal over one of the biggest mountain chains, was just part of an incredible journey that took Hannibal and his force of sixty thousand men from southern Spain, through France, into Italy via the Alps and finally, over the sea and back to the now Tunisian city of Carthage. For Hannibal Barca this was a very personal conflict – a family affair. As a boy he'd sworn to his father Hamilcar that he would fight Rome to the death and his top generals were his two brothers, Hasdrubal and Mago. Their struggle was the main event during the biggest and bloodiest conflict of ancient times, the century long Punic Wars (264-146 BC). With Hannibal as commander, it really looked as if Carthage was going to win. European civilisation came so close to being something very different – Rome-free, and yet Rome totally dominates our imagination when we think about the ancient world. When Hannibal lived, things were very different.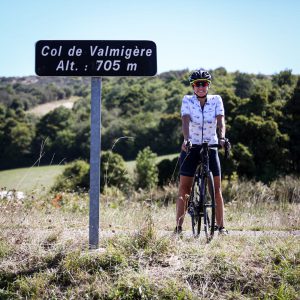 The Hannibal trip was epic in every sense of the word and the best experience I have had on a bike. The route went through beautiful and empty countryside with such a variety of landscapes, villages and towns to observe along the way. The climbs were a challenge but that brings the satisfaction of achievement and reward for putting in the months of training. We were looked after beautifully with all of the essential elements in place to enable stress-free escapism on a bike. I absolutely loved this trip and will always remember this opportunity in the midst of a tumultuous year.  
Juliet G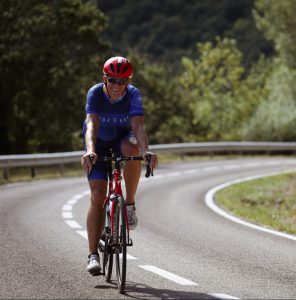 Hannibal 2020 was truly epic in every sense; the very fact it was able to take place, safely was an achievement in itself. The route, scenery, hospitality and support team were excellent. I have, without a doubt, had the ride of my life (so far!). The high point (literally and metaphorically) has to be Col D'Agnel – 100% epic!
Neil K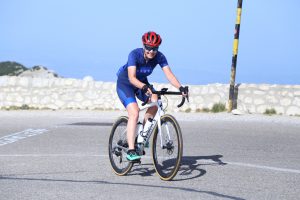 Ride and Seek always does a fantastic job with the routes and support. I love the historical perspective for the tours and can't wait to do another tour! Highly recommend.
Emily B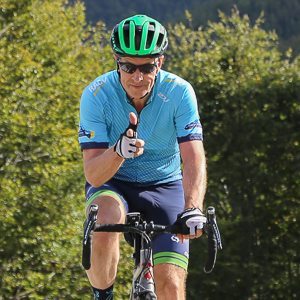 A thoroughly enjoyable experience. Excellent support from the Ride and Seek crew, nothing you ask is too much trouble. The ride is challenging but wonderful. I highly recommend Ride and Seek.
Mark D – Hannibal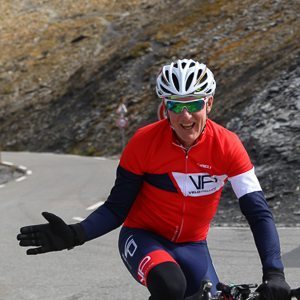 This Epic Tour would rate as the most challenging, most enjoyable trip I have done in the fifteen years I have been cycling in Europe. It has everything a keen cyclist could wish for. Spectacular scenery, epic climbs, great accommodation, and food that you would go back for (I already have). Highly recommended. Dylan Reynolds and his guides make for an unforgettable experience.
Lew T – Hannibal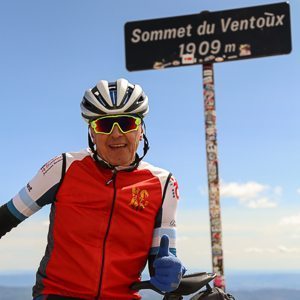 The ability to achieve climbing both Mt Ventoux and Alpe d'Heuz at age 71 made this experience one of a lifetime. It proves to me, once again, that regardless of age, one can target accomplishment and achievement beyond the comprehension of most. The planning and execution of Ride and Seek made this possible for me and I will forever be grateful! Thank you!
Jerry P – Hannibal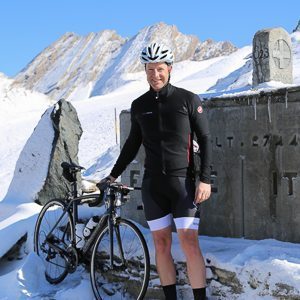 An absolutely amazing two weeks! We covered 1,500kms and 23,000m of climbing through the most amazing cycling country in the world. It had a bit of everything. Credit to the Ride and Seek team for the route chosen, it was primarily on backroads away from busy thoroughfares.
Logistically the tour couldn't have been put together more perfectly. The guides are experts in their own fields and worked so hard to make sure every need was catered for. They are positive, enthusiastic and always ready to take care of everything that arose before it became an issue. The briefings were excellent and safety paramount.
Anyone thinking of taking on an adventure like Hannibal would be advised to contact the owner Dylan as he has this bike touring gig sorted to the most minute detail. Absolutely brilliant and could not recommend Ride and Seek highly enough. Thanks again for the amazing trip.
Brendon M – Hannibal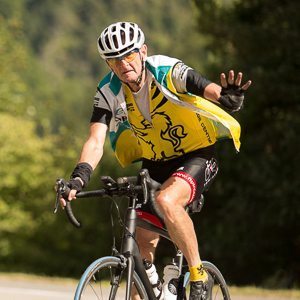 An awesome blend of cycling challenges, drop-dead scenery and gastronomic experience.
John C – Hannibal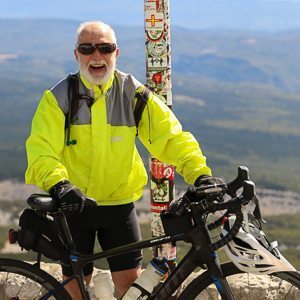 I signed up for this ride because of the combination of historical story and the cycling adventure. It met all my expectations. Excellently organised and supported in every way. I am a slow rider up hills (the slowest) but there was plenty of opportunities for me to ride at my own pace and I appreciated that flexibility by the guides.
Robert R – Hannibal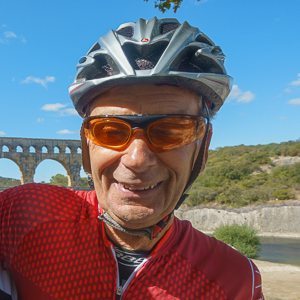 This tour was great and better than expected. A good mix of riding and accommodation and the views just blew me away. The holiday of a lifetime. A great mix of people too. Loved it
Hubert D – Hannibal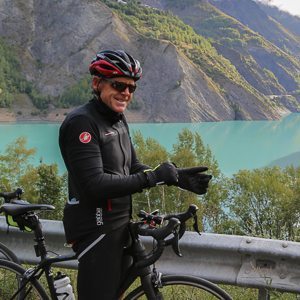 I would not change a thing. Great guides, great mechanics, great hotels, great food, amazing scenery – everything was above my expectations.
Gary B – Hannibal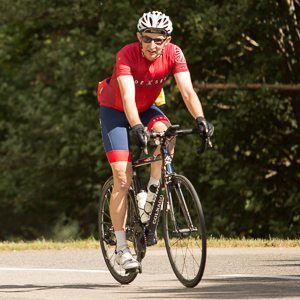 I came on this trip with some trepidation as to whether I would be up to every stage. It was however a really great experience. Best of all I seem to have lost weight and gotten stronger. Enough said.
Matt B – Hannibal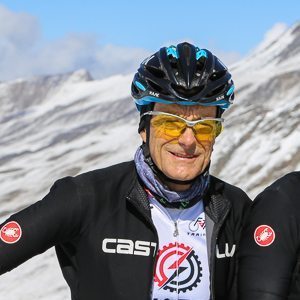 I had a great time, was worth every cent. The logistics and catering were first class.
Michael T – Hannibal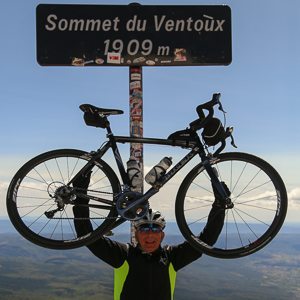 If you are seeking an 'epic' bike tour, look no further than Ride and Seek. Beautiful routes, epic climbs, great hotels and wonderful meals. Plus top-notch support for the bikes and riders.
Jim C – Hannibal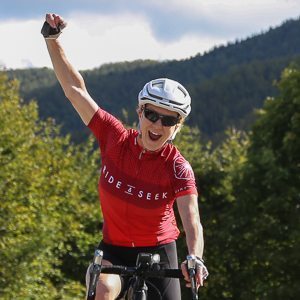 Challenging biking made easier with fabulous road choices, unique hotels and delicious meals along the route.
Lisa P – Hannibal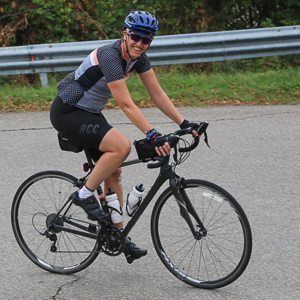 Another amazing experience with Ride and Seek, the combination of well-researched cycling routes, luxury accommodation and food and top-notch guiding is unbeatable.
Christine O – Hannibal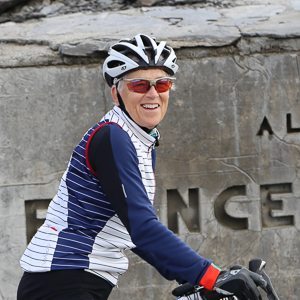 The journey of a lifetime.  Exhaustion and exhilaration – it contains all the elements of life's best adventures with new sets of challenges every day in constantly changing terrain. Managed expertly by the Ride and Seek guide team, there are no disappointments here, but rather the opportunity to follow in the footsteps of one of history's most infamous warriors as you make your way from Barcelona to Rome, experiencing Hannibal Barca's journey as told by expert historians. It was AWE-SOME! Thank you Ride and Seek
Christine C – Hannibal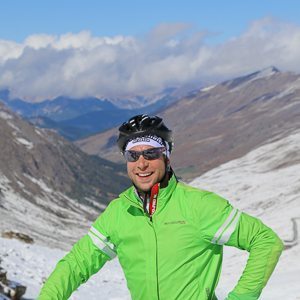 Great Challenge  – Great People –  Great Places – Ride & Seek delivered the ultimate cycling adventure, and Hannibal exceeded all expectations, taking me on an unforgettable journey through the most beautiful places two wheels can take you.
Simon H – Hannibal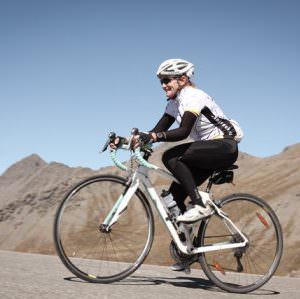 Sam and Dylan had obviously put a lot of time and effort into researching and organising the Hannibal Epic. The detail in the planning is obvious from the start and resulted in a magnificent experience every day. The hotels, restaurants, routes, lunch stops including several picnics, coffee breaks and extras such as wine tastings and farmhouse meals were superb. An added feature of their tours is the historical aspect which was regularly explained to us in regard to our location. I feel very lucky to have found this tour and to have been able to participate as it was challenging, unforgettable and a great opportunity to meet other like minded cyclists and create new friendships. It was hard coming home after such a unique experience. Thank you Sam and Dylan. Kay J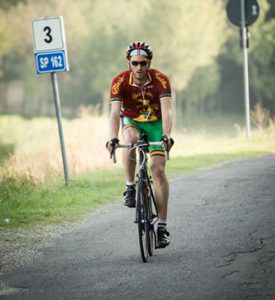 Ride and Seek certainly do more than just take you from A to B. They take you to C, D, E, F and just about every other letter of the alphabet. The 25 days I spent on the road with Sam and Dylan was the best month I have had in my life. To be able to travel through Spain, France and Italy, and to see, do, eat and enjoy so much, was a real privilege. Sam and Dylan eliminate any stress that may come with such a huge undertaking. Really, all you have to do is keep pedalling and not lose control of your bike when you pinch yourself to check you are not actually dreaming. Felix L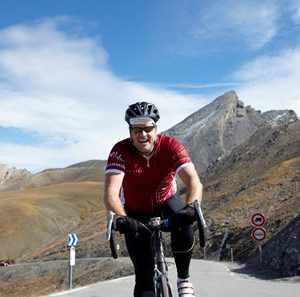 Sam and Dylan are both great guys, but as a team they are simply unmatched. All the bases are covered, everything you need has already been thought of, they have been there, done it themselves and that experience shines through. The riding know how and guidance is invaluable and the knowledge of the region and its history second to none, these guys are the best!
John K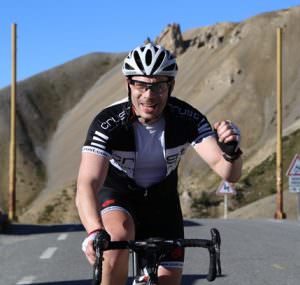 A spectacular, challenging, exquisite, unforgettable experience. When you ride and seek you will hit the bed each night knowing you are truly alive and you have experienced something very special.
Luke N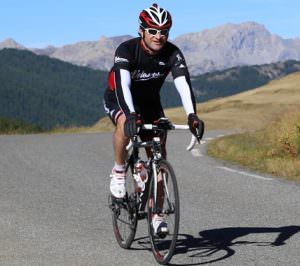 Although I am only a fairly new cyclist, Ride and Seek gave me the opportunity to take on some of the most famous and challenging routes while feeling in control and well taken care of. Ride and Seek give you everything you need to enjoy your cycling holiday worry free. The routes, the accommodation, the support. Set off every day knowing that they have prepared a stunning experience, but left you the ability to choose your own adventure. Ride and Seek showed me everything I love about Europe and gave me new things to love about cycling. David G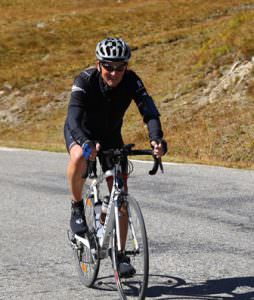 What an event, exceeded my expectations in a big way, Dylan was an absolute professional, great communicator, the tour ran smoothly, nothing seemed too much effort for the boys.
James E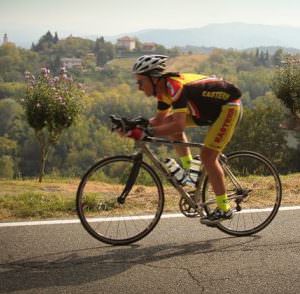 I thoroughly enjoyed my week with Ride and Seek following in the footsteps of Hannibal. The stage 2 route was well-conceived to provide a variety of terrain and riding. The meals and accommodation were a highlight which enhanced the joy and challenges of the days on the bike. Sam, Dylan and James were thoughtful and supportive guides and great hosts. I hope I get the chance to ride with them again.
John N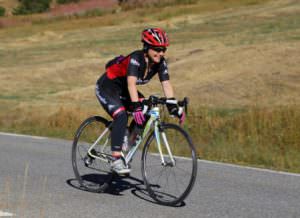 The Ride and Seek Hannibal tour exceeded our expectations. The riding was fabulous, the regional food and wine were amazing. The organisation was seamless. This was the trip of a lifetime, only I am pretty sure we will be doing it again.
Francesca B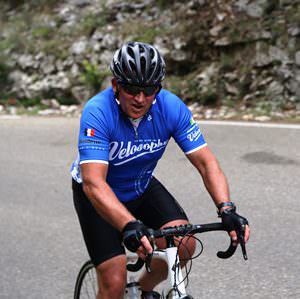 Challenging, but thoroughly enjoyable and rewarding experience. Great riding, scenery, food, wine, company and support from the guys at Ride and Seek. Would highly recommend for any rider thinking of a European cycling tour.
Phil R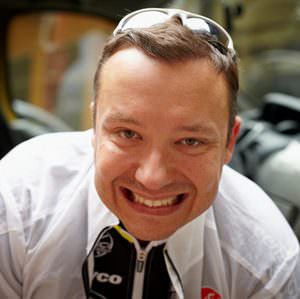 It is a rare thing to experience something that changes your perspective on life permanently, even more rare when that something is a choice, and not a challenge that life has forced upon you.
In 2012, the Hannibal Tour, led by Dylan and Sam at Ride and Seek, did just that, it changed my perspective on life. I started the tour with very high expectations, to see the best of Europe, to make friends, to challenge myself physically. What it achieved was well beyond this. The Hannibal Tour covered some of the most extraordinary landscape I will ever see, including times when I truly was on top of the world. Meeting the physical challenge of 26 days of cycling when I have never in my life before been a cyclist has left me with an incredible belief that anything is possible in life. I have made lifelong friends from across the globe. On this tour, I felt more alive than I had since I was a kid. We all laughed hard, ate and drank like kings, and at the top of the Alps, I cried with joy. And all this, from the seat of a bicycle.
Dylan and Sam did a faultless job running the tour from the hotels to the food, the support, the hire bikes and the incredible history of Hannibal along the way, I cannot imagine how it could have been executed any better. They were both professional, dedicated, friendly and supportive. Their experience shone through and is their greatest asset.
I already have my next Ride-and-Seek tour planned, and it won't be the last. Jason L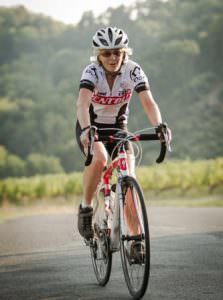 To go on a trip that has congruency with the challenge of the ride -the epic and the history, gastronomy, the culture, the landscapes and to provide such intelligent support is amazing. I loved it, felt challenged, gave myself to the whole experience and have no criticisms, just grateful to Ride and Seek for a marvellous trip.
Bernadette R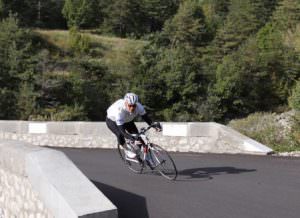 Hannibal Barca, the wily Carthaginian General, was a fine strategist and leader. His attempt to conquer Rome by taking war elephants across the Alps was a real feat. If you wish to ride across the Alps, in fine style, without the support of war elephants, then you should sign up with Ride & Seek. They are great operators and their tour is first class.
Roddy J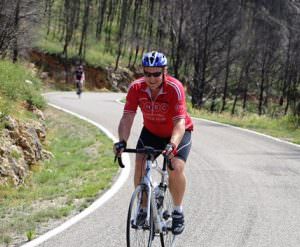 This was by far the most fun I have had on a bike. It was a pretty stern physical test for me, and thus perfect. I eyed off the van once or twice but never had to get in it. Lovely places and lovely routes that you would never find by yourself, and all fully supported.
Ted R
The guides, Dylan & Sam, on the Hannibal Expedition 2012 were excellent.
Both are excellent organisers, who think ahead, and are always looking to make the best possible experience for the riders, whether this be making sure the bikes are in top condition, or the picnics lunch is in "the spot", or the evening meal is an experience to remember. They are happy to answer questions on the route, and change things as weather or circumstance require. Sam's historical knowledge and his willingness to share this knowledge really added to the trip.
I am very much looking forward to riding with either or both of them again.
The Hannibal Expedition has been the major riding highlight of my 20-year riding career. The scenery, food wine and accommodation were something I have no hesitation in recommending. For me, the greatest plus was achieving the challenge the Hannibal Expedition thoughtfully crafted route provides. Plenty of personal challenge, in beautiful and historic countries, with almost no traffic. What more could you ask for. Stephen S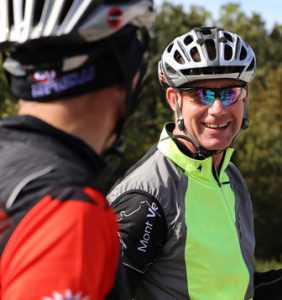 Ride & Seek, fantastic adventure, really well organized, every detail considered. The highlights would be the routes and food along the way
Andrew C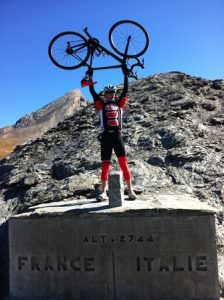 Ride and Seek operated a sleek tour over some of the best riding roads I never knew existed. Clearly their experience has been built over a number of years. The cultural aspects (food, wine and history) provided an interesting backdrop to a sensational ride across the alps.
Jeff S
Tour at a Glance
The Hannibal Tour
Hannibal 10 year anniversary – Barcelona to Rome

Dates: Dates TBC
Countries: Spain, France & Italy
Number of days: 32 days
Number of stages:  2
Grading:

Stage 1  – Barcelona to Alba

Dates: Dates TBC
Number of days: 19
Grading:

Stage 2  – Alba to Rome

Dates: Dates TBC
Number of days: 14
Grading:
.