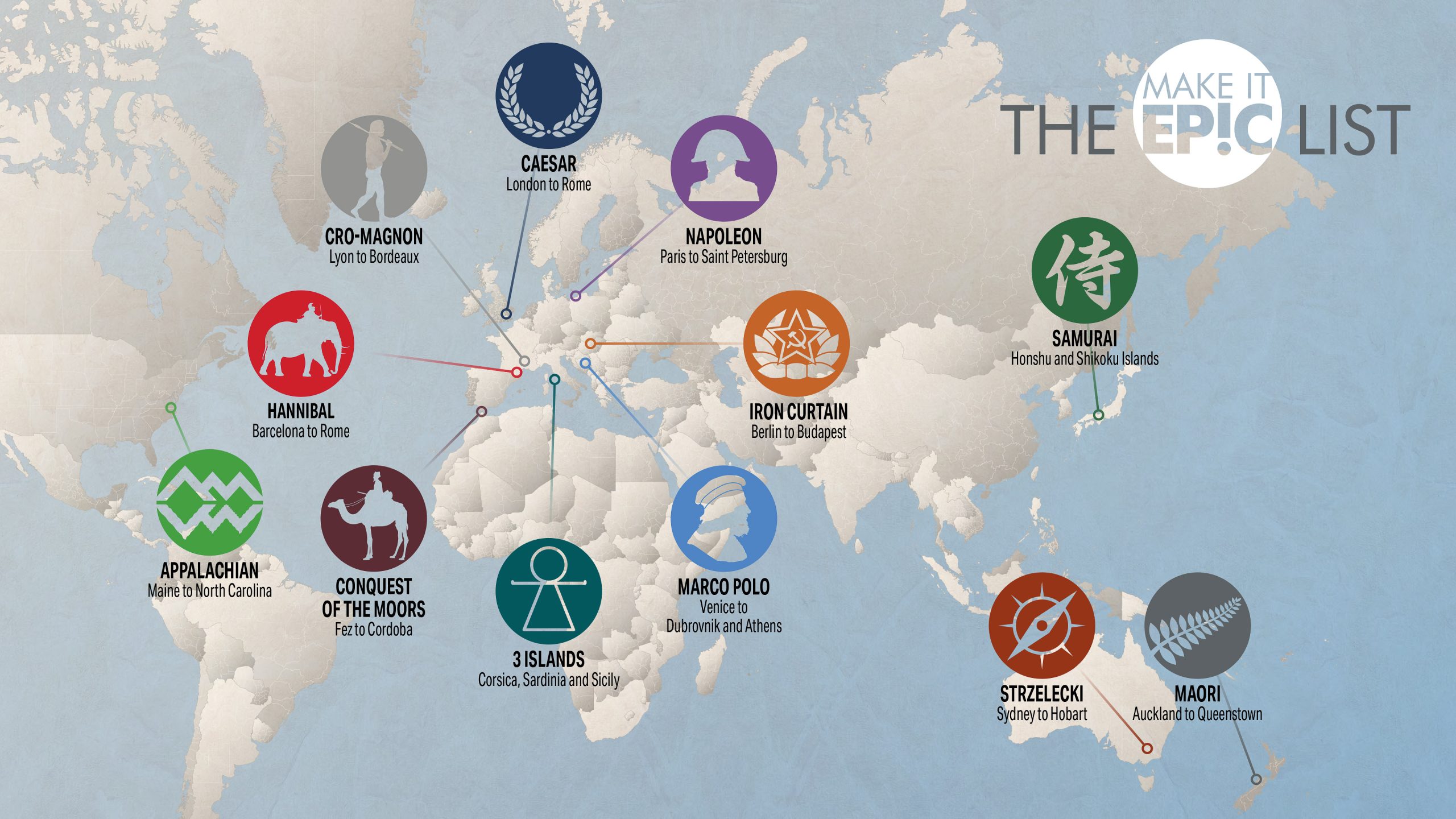 Simple answer: The one that inspires you the most!
Time, fitness or money shouldn't be a barrier to a once in a lifetime experience. We always seem to make time for the things that are important to us and an Epic tour, even if it's a month-long, is no different. Begin with the adventure that speaks to you the loudest and then contact us about how to make it happen.
Long answer: While all our Epics are just that, epic in nature, they do differ.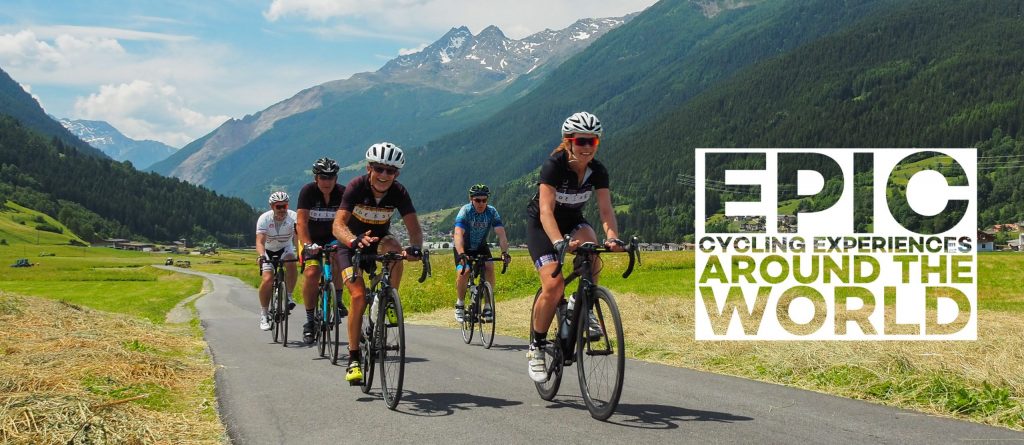 Duration: Our Epics vary from a bit over 2 weeks to over a month.
Like the look of an Epic, but can't find the time to ride the whole tour? Each Epic is broken down into at least 2 stages so you can pick out a Mini-Epic that's right for you. Perhaps even returning to complete the full Tour at a later time.
Difficulty and Length: Ride 1200km/745 miles (shorter single stage options) and remain within one country or ride over 3500km/2200miles by riding across Europe. We classify the difficulty of each tour (and stage if different from the overall tour) on distance, terrain and time in the saddle. The symbol we use for our grading system is the espresso cup. Our easiest tours are denoted by a single cup and our hardest by four cups. Click here to discover what cup rider you are or will train to become.
Where and When: We run our tours through 30 countries, on 5 continents and in both hemispheres. We aim to run each Epic in the Goldilocks period for that part of the world; not too hot and not too cold. There is only a couple of months in the year where we don't run any scheduled tours so if your escaping the cold or searching out a coastal breeze we will likely have a tour running for you.
History and Culture: Our Epics are more than just a bike tour. They are historical journeys that connect the present with the past, whether it's a famous figure like Hannibal and his army of Elephants, a period like the division of Europe with the Iron Curtain or a class of people like the Samurai. Each Epic is an immersion into where we travel. The hotels in which we stay, the characters we meet, the food we eat, the wine we drink and the history we see are all chosen to give you a true sense of place.


To view, all our Epics explore the website or check out our Digital Catalogue which you can download and view offline click here.
Found the right tour, but want to make changes? Contact us for custom tours and departures.
We hope to see you on the road soon!