Cathy was born and raised in New Zealand but now resides in Sydney, Australia. She joined us on the inaugural New Zealand Maori tour in 2020 which gave her a chance to reacquaint with her homeland. It is from that tour that she has chosen her soul ride.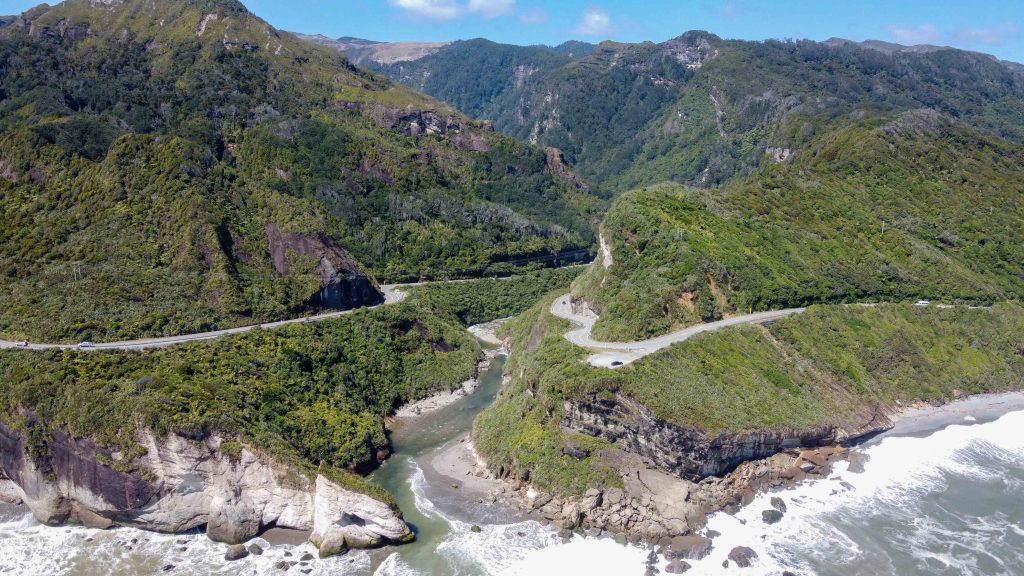 In 2020 I was lucky enough to join the inaugural Ride and Seek Maori Epic, starting in Auckland and finishing in Queenstown, something like 20 riding days and 2000 km. Completed just prior to border closures and lockdowns.
For me the whole journey was something of a Soul Ride, having grown up in New Zealand and having a good deal of familiarity with where we were going.
One day we rode past a friend's house and they were able to tell us a bit about the local history, another day we stayed in a hotel that I am fairly sure we had stayed in on family holidays (which is going back a long time), and so it went on. I am sure everyone was a bit tired of hearing my nostalgic tales.

However, as my Soul Ride, I am selecting one day's riding in particular, From Westport to Greymouth, on the South Island stage on the often-wild West Coast. The whole of that coast is very remote and is often subject to wild weather, which thankfully we mostly avoided. I say mostly because a few days later we did get to experience some true West Coast rain at Haast. (annual rainfall in Haast is 4300 mm or 169.3 inches.) But for this ride the Coast was at its sparkling best!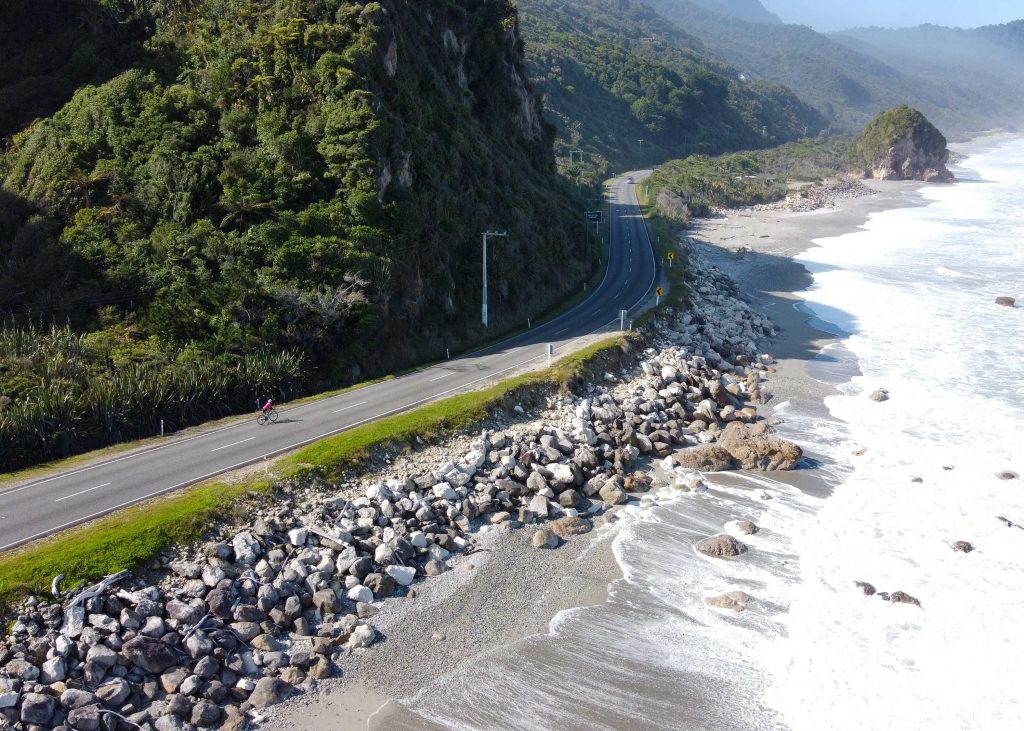 The ride was about 100k, although we did an extra that day taking it up to 123km and 1244m of elevation. (R&S Extra Loop – challenge accepted!)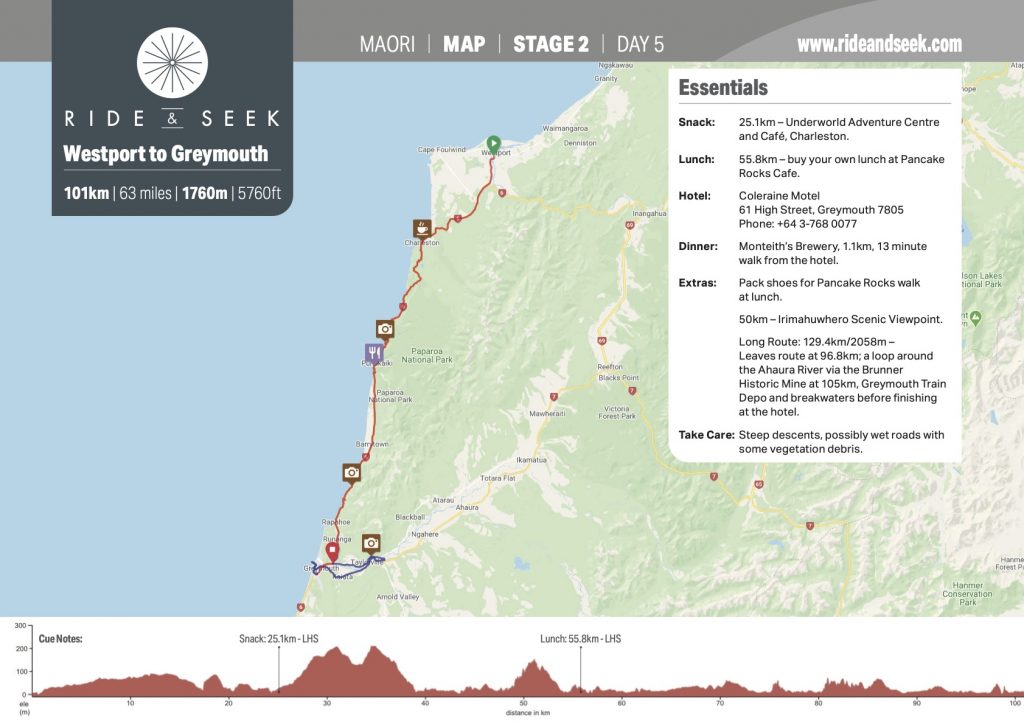 To me, the essence of the West Coast is its remoteness and wild beauty. I have been there many times; hiking, travelling by car, and also once before on a bike (tandem) following a similar route, before returning for this much more extensive cycling adventure.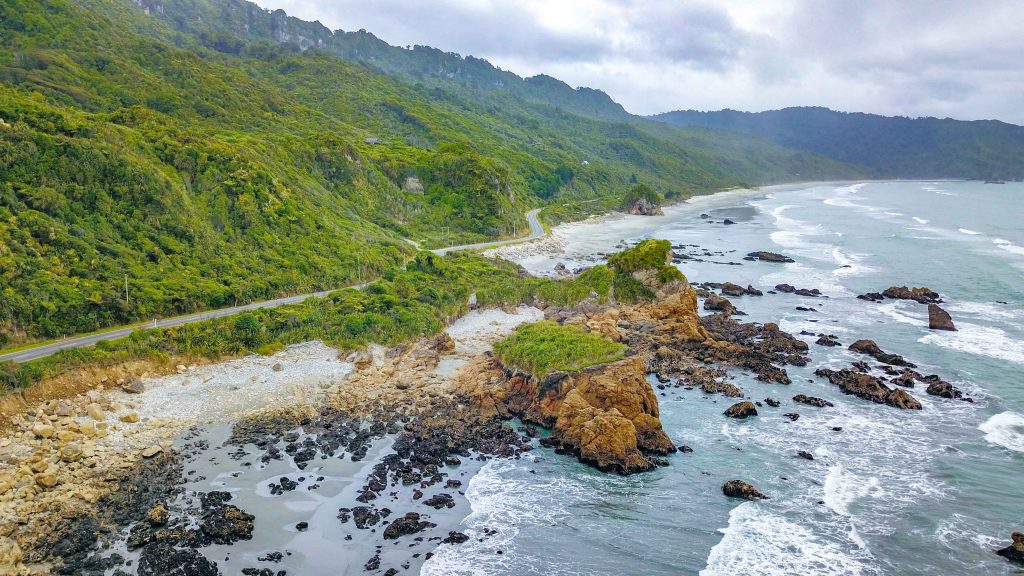 Today the West Coast is much less populated than in its heyday but this is set against its history of early Maori migration and also in European times of fur sealers, as well as mining for gold and coal. So on the ride we had to use our imagination to picture these different aspects of its history.
There is a bit of information here https://theculturetrip.com/pacific/new-zealand/articles/a-brief-history-of-new-zealands-south-island/
https://westcoast.recollect.co.nz/nodes/view/434
The ride started out from our accommodation in Westport, crossing fairly open terrain, inland to start with, and then reached the coast at the tiny town of Charleston, in the 1870s and 1880s a thriving gold-mining settlement.
Once on the coast, we were never far from the rugged rocky shoreline, climbing and descending with spectacular bushland on one side and crashing waves on the other.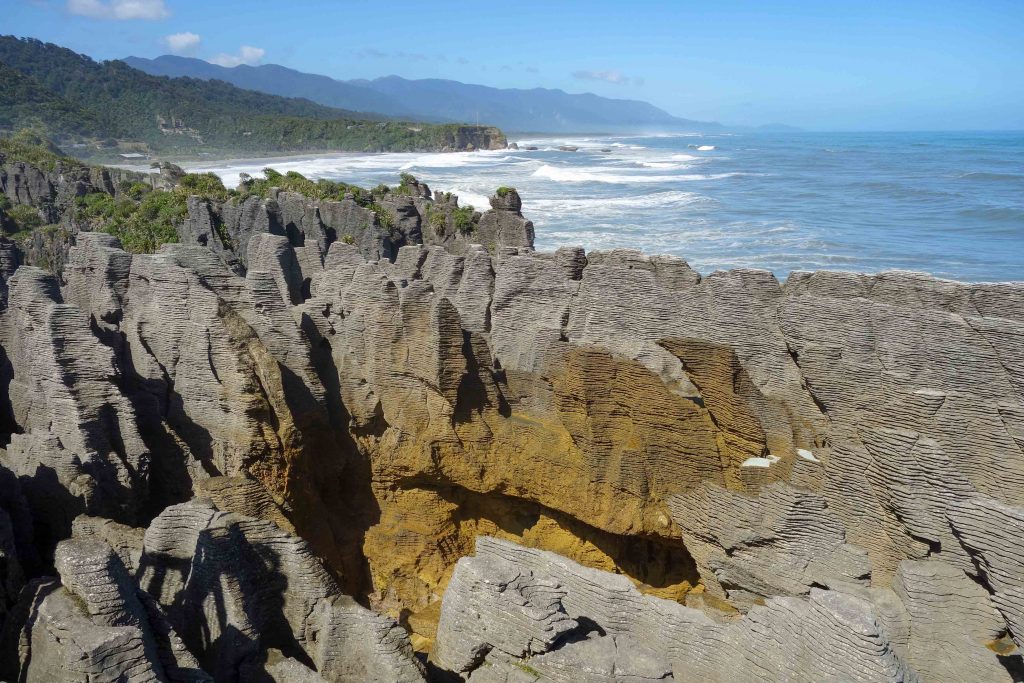 The most spectacular views were to be seen on the section where we stopped for lunch at Punakaiki also known as Pancake Rocks for the magnificent layered rock formations, crashing waves forming blowholes of surf and spray.
https://punakaiki.co.nz

From there we continued on to Greymouth taking in an extra loop to visit a disused mine, the site of the Brunner Mine disaster, one of the worst in New Zealand's history.
https://en.wikipedia.org/wiki/Brunner_Mine_disaster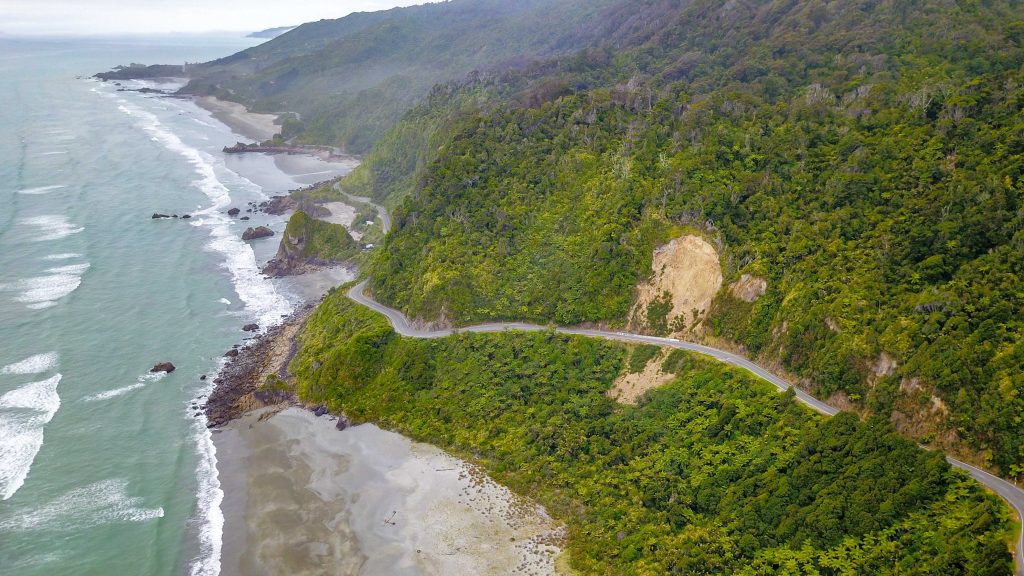 From there we retraced our path to take us on to Greymouth. First checking out the wild entrance to the port before heading to our accommodation and a fine meal at a local brewery.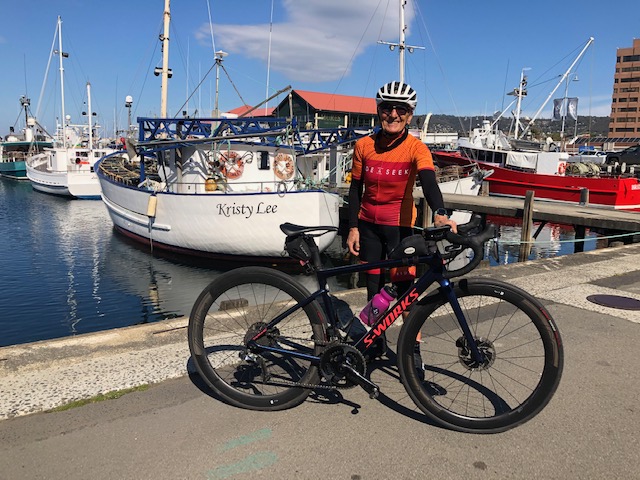 I'd do it all over again!