Iron Curtain Cycling Tour – Germany to Hungary
Our Central Europe Bike Trip Overview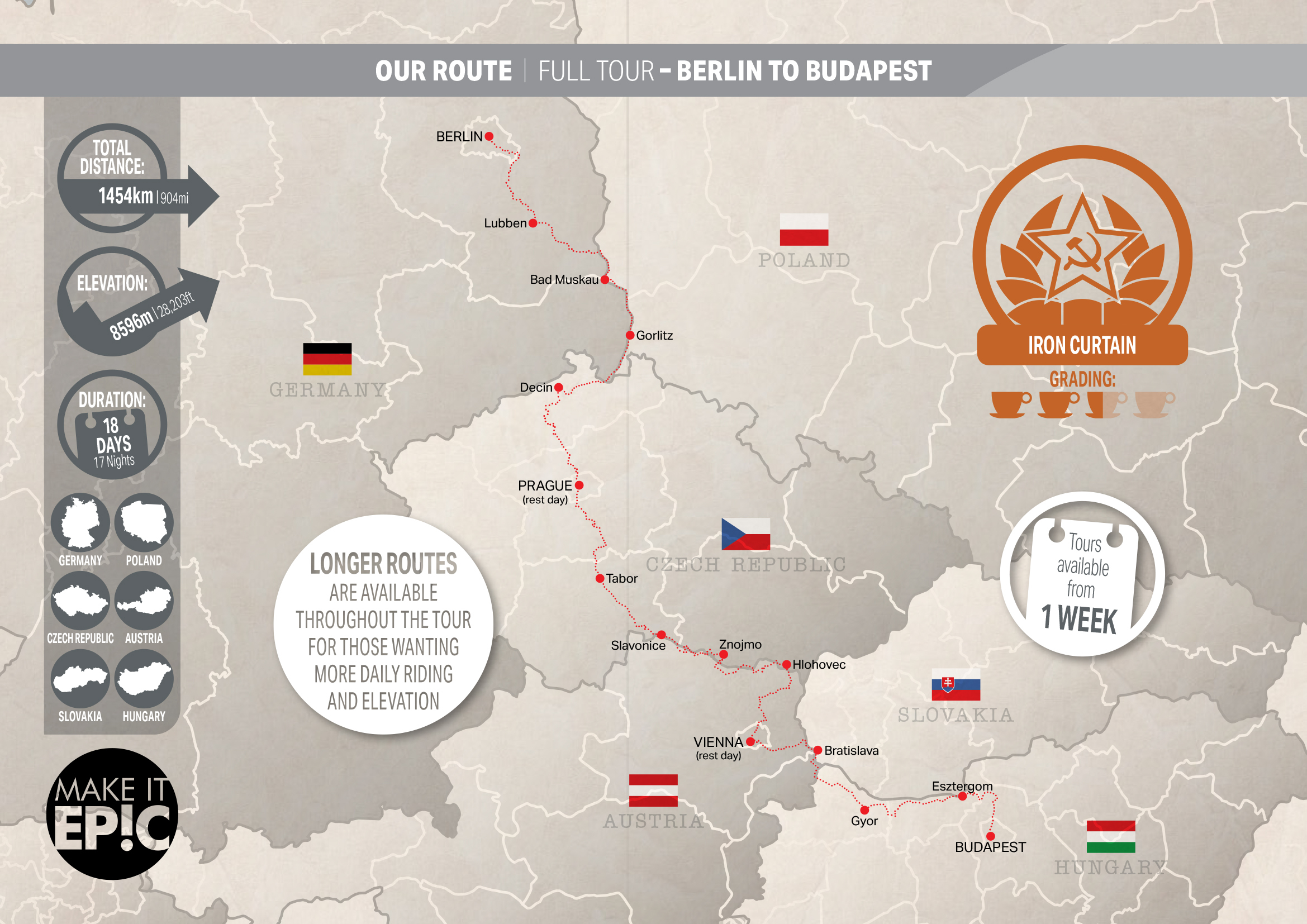 Cycle through European History
This epic Central Europe bike trip includes 5 capitals and 5 distinct cultures connected through a historic period that changed the world. It begins in Berlin where the breaking down of the Wall heralded the collapse of the Soviet Union and the end of the Cold War. The route travels back and forth from east to west, crossing the Iron Curtain — the divide between communism and democratic capitalism, between the Soviet Union with its oppressive Red Army and the West and its allied states. The history on this tour is still palpable and unlike our other historic epic adventures, is still remembered by many of us. Take it on as a full Epic over 18 days or break it down into two parts – Berlin to Prague over 7 days or Prague to Budapest over 12 days. If this kind of historically centred trip appeals, consider our Hannibal Barcelona to Rome Tour or our Fez to Cordoba Tour.
The German Cycling Tour Leg
The route travels from North to South along the best cycling routes Europe has to offer. Our first day is spent exploring the historical highlights and cycling along a section of the Berlin Wall Trail. Heading further east the route travels through a labyrinth of rivers, canals and forest. We take small roads past palaces and through Sorbian villages to the Polish border and down the Oder-Neisse River to Germany's most eastern city Görlitz, so beautiful that it has become a favourite of Oscar-winning movies. The Grand Budapest Hotel the most recent.
Once within the Czech Republic, we cycle through the romantic countryside of the Czech Middle Mountains and follow the banks of the Elbe River. An area so filled with castles and fortresses that over the centuries many have fallen into ruin. One of the most impressive of these is the massive Terezin Fortress, used in both World Wars as a prison and later as a concentration camp. It serves as a reminder of the often turbulent history of this region. The Vltava River travels through deep valleys and the centre of the bohemian wine-growing region into Prague. We spend our first rest day here in what was once the capital of the Kingdom of Bohemia and undoubtedly one of the most beautiful cities in Europe.
We continue south over the Posázaví highlands with beautiful views of the surrounding countryside to the summer palace of Archduke Franz Ferdinand D´Este whose assassination in Sarajevo in 1914 lit the kindling for what became World War I. Bohemia provides peaceful cycling interspersed with beautiful castles, medieval and renaissance towns surrounded by monumental walls, like the town of Telč, a jewel of the Czech Republic and inscribed on the UNESCO World Heritage List.
Cycling close to the Austrian border we will pass well-preserved fortifications from the beginning of WWII and once we enter the enchanting Podyji National Park, remnants of the Iron Curtain. After cycling through Šobes vineyard, recognised as one of the best vineyards in the world, we will have the opportunity to visit a uniquely-preserved Cold War fortification. On our last day in the Czech Republic we will follow the Iron Curtain trail framed with storyboards of those who tried to escape from the communist oppression.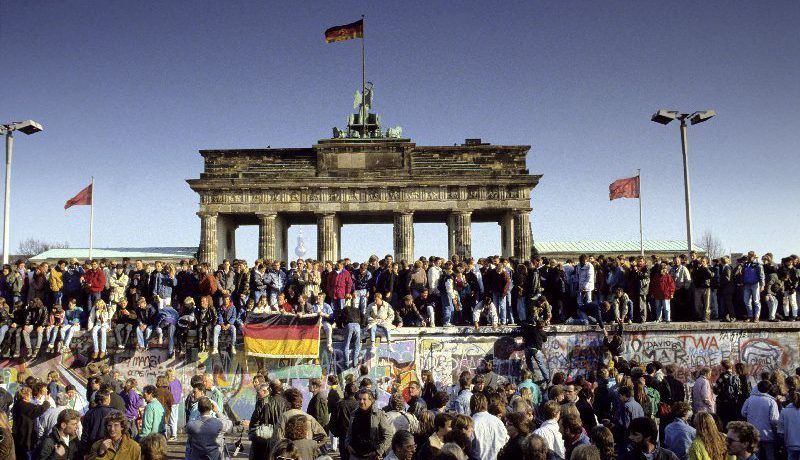 Cycling Tour Through Austria and Bratislava
In Austria, we cycle along wooded hillsides and through green meadows onto the Danube River and into Vienna on beautifully kept cycle paths. Here, in the 'City of music', another UNESCO world heritage site, we have the day to explore off the bikes. Take in the historic centre, often described as an open-air museum, or head indoors to experience the coffee culture and vibrant restaurant and music scene.
From one capital to the next, we follow the blue waters of the Danube River past the luxurious palaces of the Viennese nobility to Slovakia's capital, Bratislava. We spend the night in the old town on the forest-fringed banks of the river, overlooked by the city's impressive castle.
Cycling along the Danube we cross back into Austria before entering Hungary through Nickelsdorf where on June 27, 1989, in what has become a historic event, Hungarian and Austrian Foreign Ministers opened the sealed border by symbolically cutting the barbed wire fence. The process of the opening up of Hungary's border was topped off 2 months later when more than 600 East Germans, attending the "Pan-European Picnic" on the Hungarian border, broke through the Iron Curtain and fled into Austria. A chain of events was in motion and the Berlin Wall fell later that year.
We continue through Hungary to the baroque city of Györ, then travel through rolling hills famous for their racehorse studs before returning to the Danube River. Euros are no longer of any use here and cycle paths become few and far between, but we cycle through quaint towns and Roman forts along small low-traffic roads along this beautiful river. Esztergom is a town not many have heard of, but few forget. Known as the "Hungarian Rome", the Basilica is the largest in Hungary and is surrounded with complementary architectural beauty.

The Final Leg of our Central Europe bike trip
The last day travels along one of the most scenic parts of the Danube, where the river enters steep hills, creating stunning meanders. We wind our way through small towns along the bank until we enter the lively heart of Budapest, past riverside restaurants and bars. This city is an architectural and historical treasure trove and a fitting end to our Iron Curtain ride. View the bullet holes and shrapnel pockmarks on buildings from the 1956 Uprising, that was so brutally crushed by the Red Army. It is also a sophisticated capital showcasing delicious food and Hungary's excellent wines. If you're looking to relax the city is blessed with an abundance of hot springs, something enjoyed by its inhabitants since the time of the Romans.
Click along the tabs at the top to learn more about this epic Central Europe Bike Tour. And if you'd like more adventure inspiration, check out all our Epic European Bike Tours and get in touch if you have any questions.
Team Members on this Tour
Iron Curtain Bike Tour Highlights
> Berlin Wall and its Checkpoint Charlie, which served as a symbol of the Iron Curtain as a whole.
> Connect 5 fascinating European capitals by bike, each with their own culture and unique cuisine.
> Cycle along the rivers and canals that thread their way through the forests that cover much of Eastern Germany.
> Follow the Oder-Neisse River along the Polish border to Görlitz, one of Germany's most beautiful cities.
> Roll through the castle and fortress filled Czech Middle Mountains along the banks of the Elbe River.
> A rest day in Prague, a city that rivals Paris with its beauty and 1000-year history.
> The Renaissance town of Telč, a jewel of the Czech Republic and inscribed on the UNESCO World Heritage List.
> Sampling the world's best beers, where almost every town has its own brewery; German wheat beers, Czech Pilsner, Austrian Lager and Hungarian ales.
> The now quiet and abandoned cold war fortifications and watchtowers that dot our route as we cross the former Iron Curtain.
> A rest day in beautiful Vienna recognised as a UNESCO world heritage site and often described as an open-air museum.
> Cycle along the Danube Bend region, one of its most scenic, where it enters steep hills, creating stunning meanders with quaint villages hugging its banks.
> Finish in Budapest, an architectural and historical treasure trove, majestically laid out along the Danube.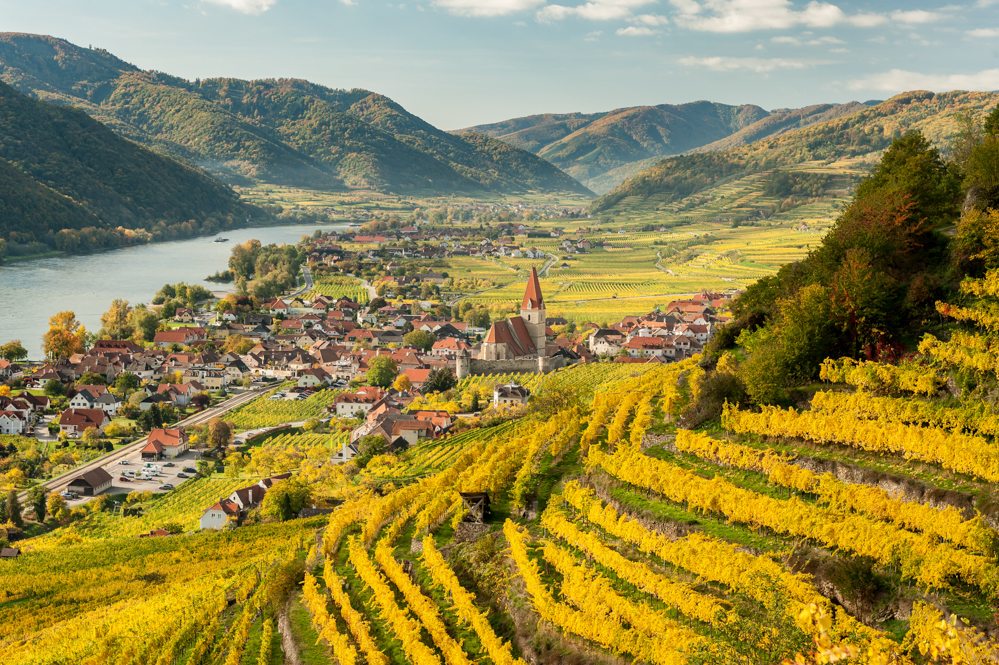 Iron Curtain Tour Dates 2023
| Stage | Start Date | End Date | Days | Distance | Cost (Euros) |
| --- | --- | --- | --- | --- | --- |
| Iron Curtain – Berlin to Budapest | 12th Aug | 30th Aug | 19 (18 nights) | 1454 km / 904 miles | €9,320 |
| Stage 1 – Berlin to Prague | 12th Aug | 19th Aug | 8 (7 nights) | 552 km / 343 miles | €4,270 |
| Stage 2 – Prague to Budapest | 19th Aug | 30th Aug | 12 (11 nights) | 902 km / 561 miles | €5,920 |
Iron Curtain Tour Dates 2025
| Stage | Start Date | End Date | Days | Distance | Cost (Euros) |
| --- | --- | --- | --- | --- | --- |
| Iron Curtain – Berlin to Budapest | 9th Aug | 27th Aug | 19 (18 nights) | 1454 km / 904 miles | €9,320 |
| Stage 1 – Berlin to Prague | 9th Aug | 16th Aug | 8 (7 nights) | 552 km / 343 miles | €4,270 |
| Stage 2 – Prague to Budapest | 16th Aug | 27th Aug | 12 (11 nights) | 902 km / 561 miles | €5,920 |
All tours and individual stages are available as a custom tour for your group – contact us for details.
What's Included?
Accommodation in our carefully selected hotels
Meals – hotel breakfasts, snacks en route and pre/post-ride nutrition, lunches including the famed Ride and Seek picnics, multi course group dinners with a focus on the local cuisine.*NB we include occasional independent lunches & dinners to break up the week
Ride and Seek jersey
Garmin 1030 use with all routes preloaded
Ride and Seek water bottle
Kit laundry service once a week
Passionate, experienced and knowledgeable guides always on hand to help
Not Included
Alcoholic beverages
Bike hire
Pre & post tour accommodation
Supplements
Single supplement – Our prices are based on twin/double occupancy. If you wish to have your own room then a supplement is applicable.
Deposit
To reserve a place on a stage of this tour we ask for a deposit of €1000 (or your local currency equivalent). We also accept payment in GB£ and AU$. The final invoice will include any applicable single supplements and bike hire costs.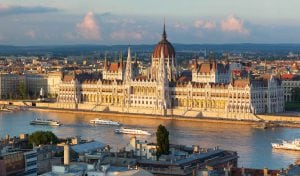 Iron Curtain Bike Tour Food and Wine
This tour travels through countries known for their hearty food. No-one will go hungry here. With little or no access to the ocean and long cold winters this area is known for its smoked, cured, pickled and fermented delicacies. Which of course includes some of the best beers in the world.
The Eastern part of Germany with its sandy soils and open forest is known for its buttery smooth potatoes, of which they have many varieties and which are often served with local bratwurst.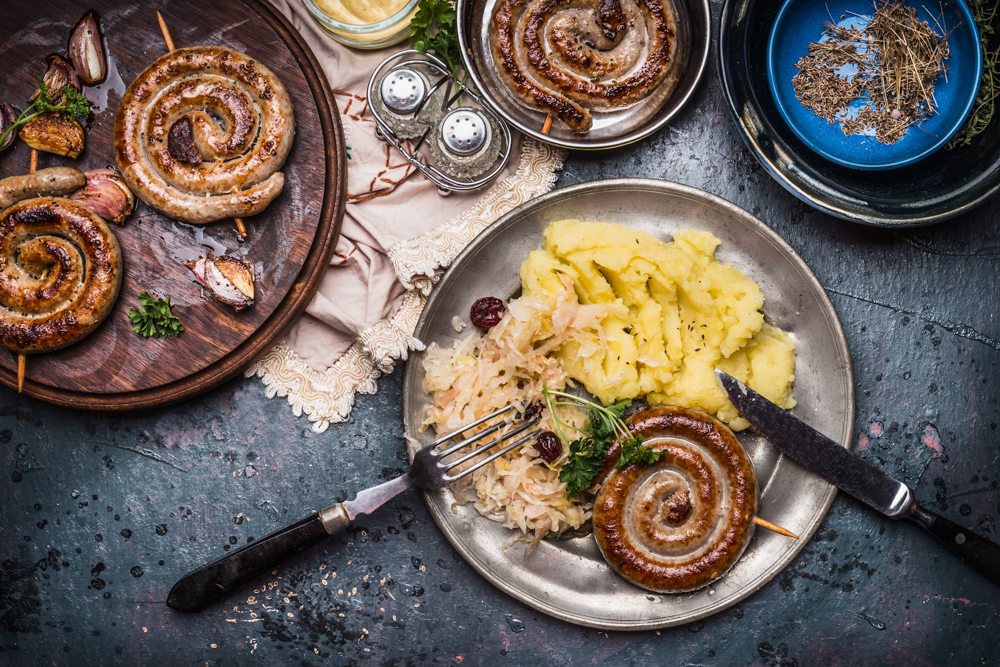 Vegetarians need not fear as Germany's favourite dish is, in fact, vegetarian, Spätzle are traditional egg noodles served in a variety of delicious ways.
For those who enjoy their beer this entire route will not disappoint. Each of the countries we travel through will tell you their beer is the best in the world, made from the clearest water and finest hops, barley and wheat. Best you taste the best of the best and make up your own mind.
The rolling hills of the southern Czech Republic and northern Austria are known for their sparkling wine, while many of the small vineyards that dot the landscape along some of the rivers we follow produce wonderful rieslings and light pinots.
The Austrian Schnitzel is known throughout the world and has almost been absorbed as a national dish in Australia, however Austria is also home to an array of wonderful treats for those with a sweet tooth. Not to be missed is a Viennese-style coffee (hope you like whipped cream) and a piece of the famous chocolate Sachertorte cake (which has its own national day) in one of Vienna's typical coffee houses.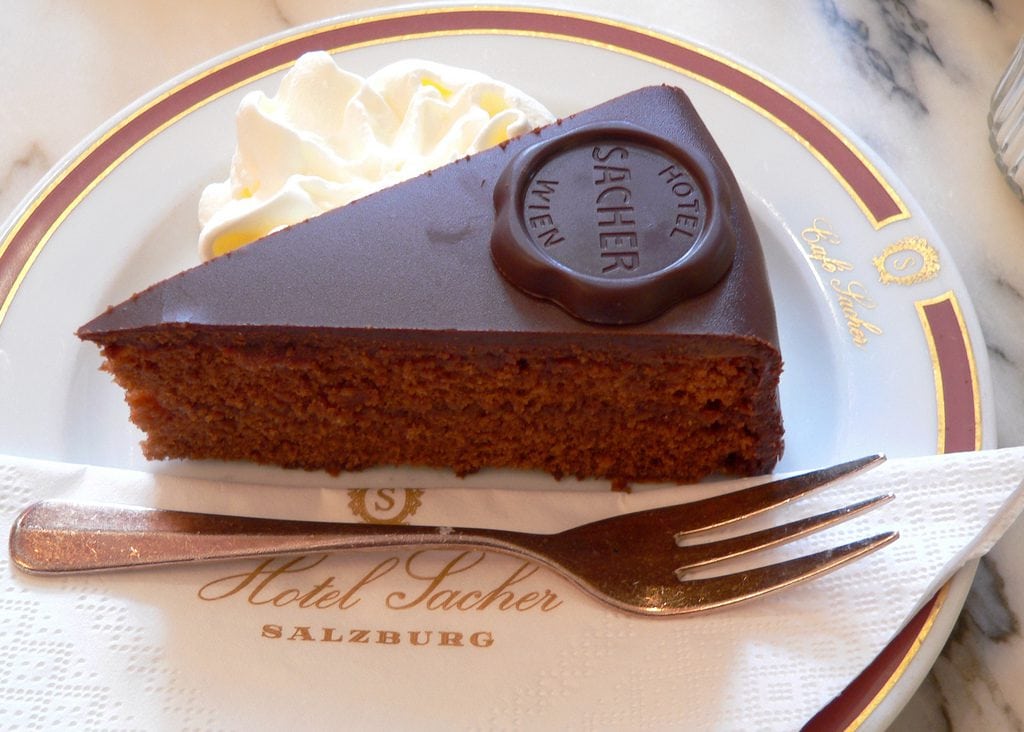 The national dish of Slovakia is the Halusky; potato dumplings, which are like soft gnocchi and mixed with a slightly tangy, yet creamy Slovakian sheep cheese called Bryndza and, at its simplest, topped with fried bacon and chives.
Hungary's breads and smoked sausages are fantastic, as are their meats, stews, sauces and desserts, but their most renowned dish is Goulash or, as Hungarians call it, gulyás, meaning "herdsman".  It dates back to the medieval shepherds, then in the 15th century invading Ottoman Turks introduced a new spice to Hungary – paprika. This spice and the dish have since become defining elements of Hungarian cuisine and can be found in many delicious forms.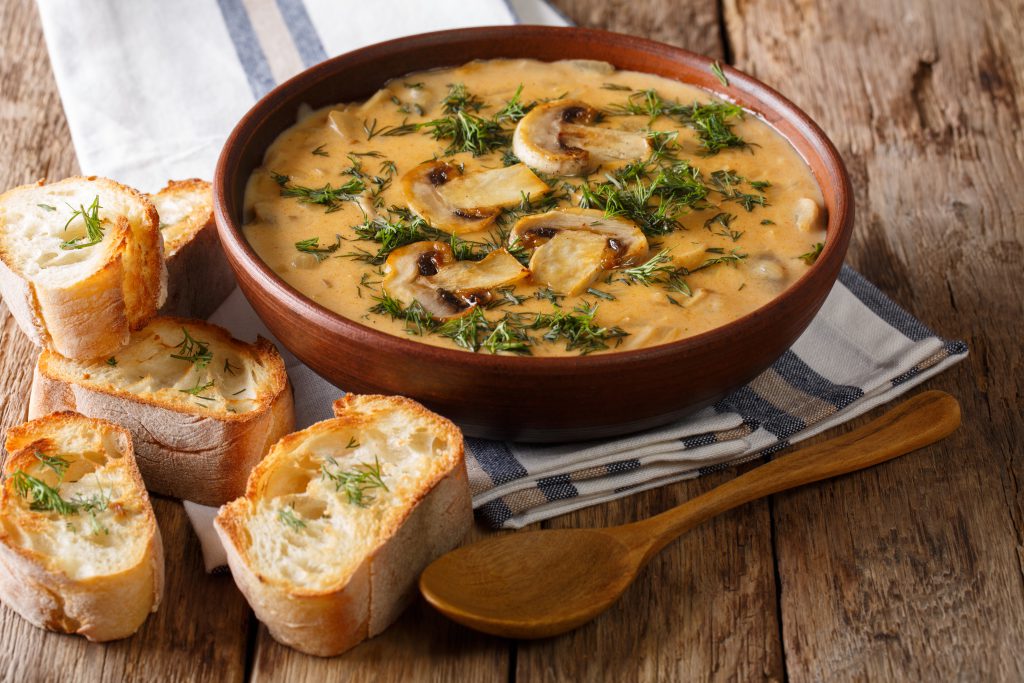 Iron Curtain Reading
A section of books, serious history to illustrated memories covering communism, Stalin, the creation of the Iron Curtain, the Berlin Wall and its eventual collapse and the end of the Soviet Union. Discover why this part of the world was so important, how it divided the world for over half a century and how its effects can still be seen today.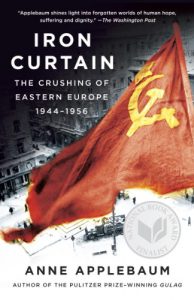 Iron Curtain: The Crushing of Eastern Europe, 1944-1956 (Anne Applebaum) – A groundbreaking history of how Communism took over Eastern Europe after World War II and transformed, in frightening fashion, the individuals who came under its sway.
Today the Soviet Bloc is a lost civilization, one whose cruelty, paranoia, bizarre morality, and strange aesthetics Applebaum captures in the electrifying pages of Iron Curtain.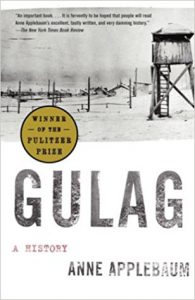 Gulag: A History (Anne Applebaum) – The first fully documented portrait of the Gulag, from its origins in the Russian Revolution, through its expansion under Stalin, to its collapse in the era of glasnost.
The Gulag – a vast array of Soviet concentration camps that held millions of political and criminal prisoners – was a system of repression and punishment that terrorized the entire society, embodying the worst tendencies of Soviet communism. Applebaum intimately recreates what life was like in the camps and links them to the larger history of the Soviet Union. Immediately recognized as a landmark and long-overdue work of scholarship, Gulag is an essential book for anyone who wishes to understand the history of the twentieth century.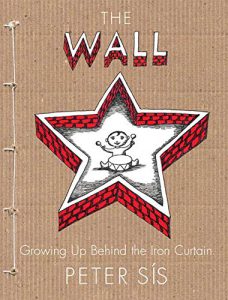 The Wall: Growing Up Behind the Iron Curtain (Peter Sis) – If you are after a shorter illustrated insight into life behind the Iron Curtain this a wonderful read.
By joining memory and history, Sís takes us on his extraordinary journey: from infant with paintbrush in hand to young man borne aloft by the wings of his art.
2007 New York Times Book Review Best Illustrated Book of the Year & Best Children's Book of the Year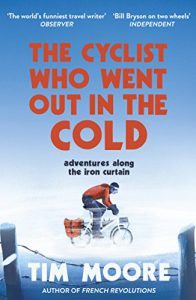 The Cyclist Who Went Out in the Cold: Adventures Along the Iron Curtain Trail (Tim Moore) – Scaling a new peak of rash over-ambition, Tim Moore tackles the 9,000km route of the old Iron Curtain on a tiny-wheeled, two-geared East German shopping bike.
Haunted throughout the journey by the border detritus of watchtowers and rusted razor wire, Moore reflects on the curdling of the Communist dream, and the memories of a Cold War generation reared on the fear of apocalypse – at a time of ratcheting East-West tension.
After three months, 20 countries and a 58-degree jaunt up the centigrade scale, man and bike finally wobble up to a Black Sea beach in Bulgaria, older and wiser, but mainly older.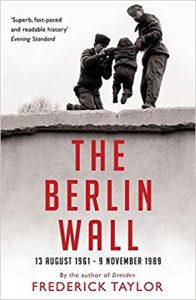 The Berlin Wall: A World Divided, 1961-1989 (Frederick Taylor) – On the morning of August 13, 1961, the residents of East Berlin found themselves cut off from family, friends, and jobs in the West by a tangle of barbed wire that ruthlessly split a city of four million in two. Within days the barbed-wire entanglement would undergo an extraordinary metamorphosis: it became an imposing 103-mile-long wall guarded by three hundred watchtowers. A physical manifestation of the struggle between Soviet Communism and American capitalism that stood for nearly thirty years, the Berlin Wall was the high-risk fault line between East and West on which rested the fate of all humanity.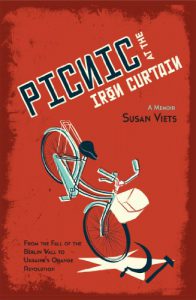 Picnic at the Iron Curtain: A Memoir: From the fall of the Berlin Wall to Ukraine's Orange Revolution (Susan Viets) – If you prefer to read a memoir to understand the final years and what followed you can't go wrong with "Picnic at the Iron Curtain", which shows everyday people at the centre of dramatic events from Budapest to Bishkek and Chernobyl to Chechnya. It is a memoir that spans a period of momentous historical change from 1988-1998, following through with an eyewitness account of Ukraine's Orange Revolution in 2004.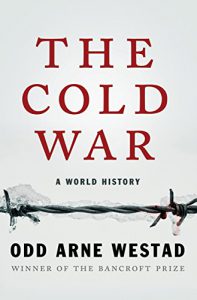 The Cold War: A World History (Odd Arne Westad) – Stunning in its breadth and revelatory in its perspective, this book expands our understanding of the Cold War both geographically and chronologically, and offers an engaging new history of how today's world was created.
We tend to think of the Cold War as a bounded conflict: a clash of two superpowers, the United States and the Soviet Union, born out of the ashes of World War II and coming to a dramatic end with the collapse of the Soviet Union. But in this major new work, Westad argues that the Cold War must be understood as a global ideological confrontation, with early roots in the Industrial Revolution and ongoing repercussions around the world.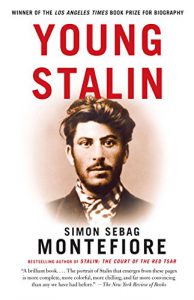 Young Stalin (Simon Sebag Montefiore) – This revelatory account unveils how Stalin became Stalin, examining his shadowy journey from obscurity to power.
Based on ten years of research, Young Stalin – companion to the prizewinning Stalin: The Court of the Red Tsar – is a brilliant prehistory of the USSR, a chronicle of the Revolution, and an intimate biography.  Montefiore tells the story of a charismatic, darkly turbulent boy born into poverty, scarred by his upbringing but possessed of unusual talents. Admired as a romantic poet and trained as a priest, he found his true mission as a murderous revolutionary. Here is the dramatic story of his friendships and hatreds, his many love affairs, his complicated relationship with the Tsarist secret police, and how he became the merciless politician who shaped the Soviet Empire in his own brutal image.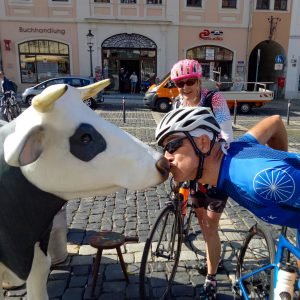 The Iron Curtain trip was amazing on so many fronts.
The history as we weaved backwards and forwards through the old East and West; the fantastic fun of the group; the gorgeous hotels and food; iconic cities; and unforgettable memories. This is probably my Ride & Seek favourite – so far!
Micheal L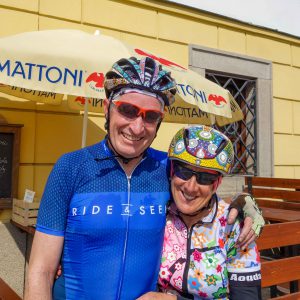 Every time we do a tour the team and the entire tour experience is top-notch!
Wendy & Geoff H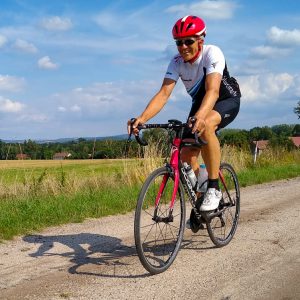 The Iron Curtain was my first tour with Ride & Seek – what a fabulous experience!
The support team, route and accommodation were all excellent. I also really enjoyed the historical talks; particularly those personal accounts of life behind the Iron Curtain. I was lucky enough to be cycling with a really great bunch of people from across the world; great cycling & great banter in beautiful locations – what more could you ask for?

Neil K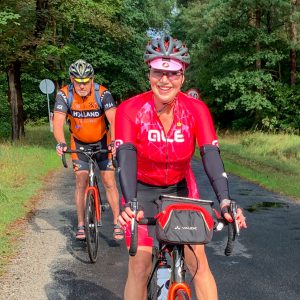 It was fantastic to be a part of another inaugural ride. Ben did an amazing job of scouting the Iron Curtain and the team delivered their usual wonderful support throughout the ride.
Meandering from bike paths to rural then city roads, we often crossed several country borders in one day. To ride along the Iron Curtain is a fascinating and humbling experience.
Jo & Tony B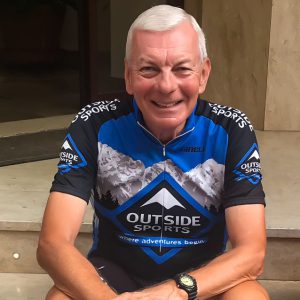 Ride and Seek provide the highest quality bike touring experience for a most reasonable cost. I don't know how they do it, but they do. Consistently.
Jim C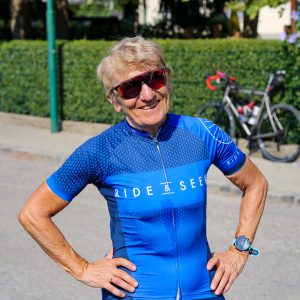 A high-quality tour experience with the guest's interests always at the forefront and safety of paramount importance. I've done 3 tours already and plan to do many more.
Cathy V
Tour at a Glance
The Iron Curtain Tour
The Epic – Berlin to Budapest


Dates: 12th Aug – 30th Aug 2023
Countries: Germany, Czech Republic, Austria, Slovakia & Hungary
Number of days: 19 days
Number of stages:  2
Price:  €9,320
Grading:

Stage 1 – Berlin to Prague


Dates: 12th Aug – 19th Aug 2023
Number of days: 8 days
Price: €4,270
Grading:

Stage 2 – Prague to Budapest


Dates: 19th Aug – 30th Aug 2023
Number of days: 12 days
Price: €5,920
Grading:
.